With GCSE results day looming, many learners hoping to go to college and higher education, or use their GCSEs to access career opportunities, will be holding their nerve while they wait for the outcome.
If you find yourself in this position, it's not a great feeling. It's also one you don't need to experience. Education looks different today and GCSEs aren't the only route you can take to reach your goal.
What To Do If You Get Bad GCSE Results
First things first, failed GCSE results aren't the end of the road, so stop worrying! There are so many people who have achieved great success without these traditional steppingstone qualifications, from Lord Alan Sugar to Richard Branson, and even Albert Einstein!
People can achieve many things through sheer grit and determination, but it also helps that the education system has become much more flexible in recent years. Now, GCSEs aren't the only Level 2 qualification you can pursue, and they aren't the must-haves they once were for accessing jobs and higher-level education.
So, if you get bad GCSE results, or you're worried you might, read on to learn what your backup options are.
Fallback On Functional Skills 
With GCSEs being the go-to Level 2 qualification since the 80s, it's no wonder people think they are the only ones available. What many don't realise is that Functional Skills courses can provide the perfect fallback, or a direct alternative if you want to put a tick in this box quickly.
Functional Skills courses were introduced in 2007 to boost the nation's numeracy and literacy skills. When studying at Level 2, you get the equivalent of a pass at GCSE grade on successful completion.
This nationally recognised qualification is becoming more openly accepted in place of GCSE Maths and English by many universities and employers. As these GCSE subjects are the ones they typically value most, it makes Functional Skills a swift way to cross this threshold.
By choosing a Functional Skills course you can:
Get qualified in a matter of weeks
Shave valuable time off reaching your goal
Gain confidence in numeracy and literacy
Learn how to overcome everyday subject-related challenges
Explore the Functional Skills courses we have available on our website.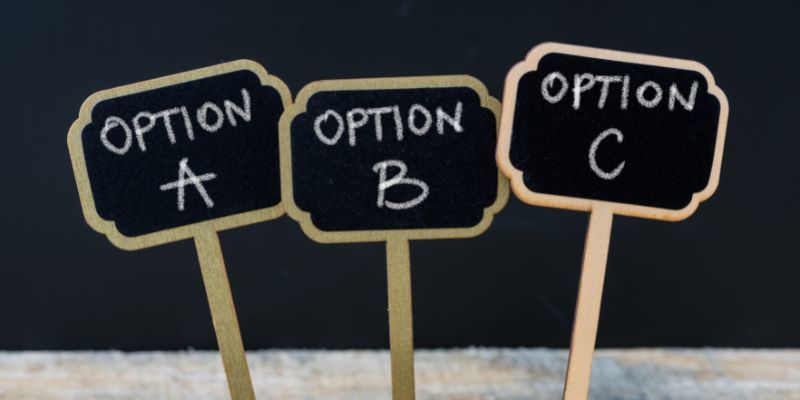 Complete Your Re-Sits On Your Terms
If you fail your GCSE exam you can always re-sit it and try again. Learners studying with us can find the full exam re-sit process here.
Another option you have is re-sitting your failed GCSEs course completely, but this doesn't have to take place in a classroom. learndirect has online GCSE and IGCSE qualifications so you can study comfortably from home.
So, if the thought of staying back to get your grades makes you feel uneasy, our online GCSE options allow you to:
Re-sit your course in as little as 6 months
Study anytime of day or night
Fit your learning around other commitments
Still get Tutor support through our online platform
Learn from anywhere that has a good internet connection
With these flexible alternatives, doing your GCSE re-sits doesn't have to be so bad.
Go Straight Onto An Online College Level Course
Not only are there more qualification alternatives available these days, but there are also more courses that you can start without Level 2 qualifications.
Granted, if you're taking one that helps you get into university, you will need to have Level 2 qualifications by the time you apply for your degree. Though, we've already established this can be quickly achieved through Functional Skills courses, which you can complete alongside your college-level course.
However, there are others that lead you straight into a career that doesn't have any entry requirements at all! We just advise you to check what employers are looking for so you aren't disappointed when applying for jobs. Again, taking Functional Skills courses alongside these would also be an excellent option.
Access to HE Diplomas
Go to university without A Levels by completing an Access to Higher Education Diploma. As a nationally recognised Level 3 alternative, you come out with the same as if you'd studied three A Levels.
Not only is this a much faster way to qualify, but you can also enrol without GCSEs and complete your Functional Skills studies at the same time. This can cut the time it takes for you to reach university drastically.
Through these courses you can work towards a career as a:
Plus, so many more! Explore the full range of Access Courses we have available on our website.
AAT Courses
Become an Accountant or a Bookkeeper through our online courses that are accredited by the Association of Accounting Technicians (AAT).
The AAT is the world leading professional body for Accounting Technicians, so studying these internationally recognised qualifications will make you highly desirable for employment on a global scale.
Learners are recommended to have a good standard of English and Maths, but other than that the entry requirements are flexible.
Animal Courses
So many people would jump at the chance to work with animals, and with some of our online animal courses, there are animal jobs you can start no matter the GCSE results you get. You just need a passion for animal care!
You could study to become a:
Find all of these and more on our website!
CIPD Courses
As an approved study centre, learndirect can offer Chartered Institute of Personnel and Development (CIPD) qualifications which can put you on the path to a career in the people profession.
This can lead you into business-critical roles in HR and Learning and Development, where you can affect real change. What's more, there are no entry requirements to get started on their Level 3 foundation course.
Dental Nursing
Dental nursing is a well-respected and trusted profession that helps dental patients receive comfortable and effective dental care. You can work your way into this career by completing the online NEBDN National Diploma in Dental Nursing.
All you need is a good level of written and spoken English to enrol!
Teaching and Education
Always aspired to work with children? You can reach that goal quickly through our online teaching and education courses!
You can set up your own home-based child care service or become a Teaching Assistant through our online courses. No previous qualifications or experience are required for enrolment.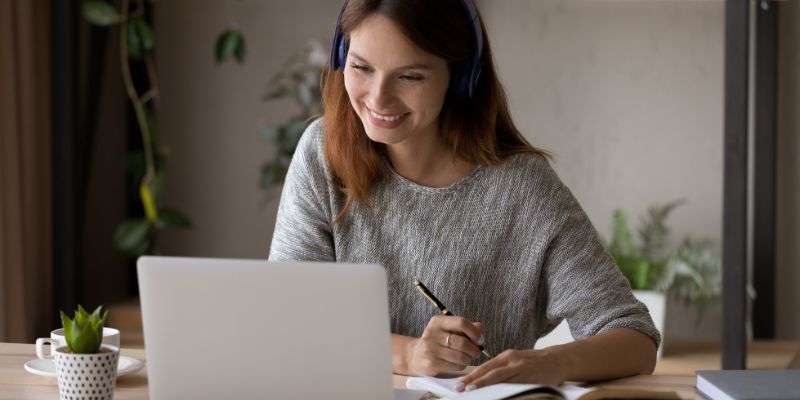 Benefits Of Online Learning 
The above are just some of the many examples we have of courses that provide an effective alternative to GCSEs and the traditional route in education.
With online courses, your education is really put in your hands. The flexibility on offer makes it possible for you to study when it suits you and only study the qualifications that fit your learning style.
With our online courses, you can:
Pay less for your learning experience
Enjoy more variety in subjects and course types
Determine your own study/life balance
Get qualified quickly
Study from anywhere in the world
Your GCSE Alternatives Sorted
So, should the worst happen come GCSE results day, just remember, it's not actually a bad situation. You have plenty of options to choose from to work your way into a rewarding career.
No matter if you're a school leaver or an adult learner looking to get the grades you need for your next step, if you're worried about your GCSE results, you call contact our team for reassurance. They are on hand to walk you through all of our backup options so you know the one to take should you need it.
Call them now on 01202 006 464 or reach out to us online.