Live Online Virtual Classes
Are you seeking a platform that combines live tutor teaching with all the benefits of learning from home? If so, learndirect has exactly what you're looking for! We deliver live virtual classes that can be accessed online by students enrolled on our most popular courses. Speak directly to your tutor and interact with fellow learners in each class!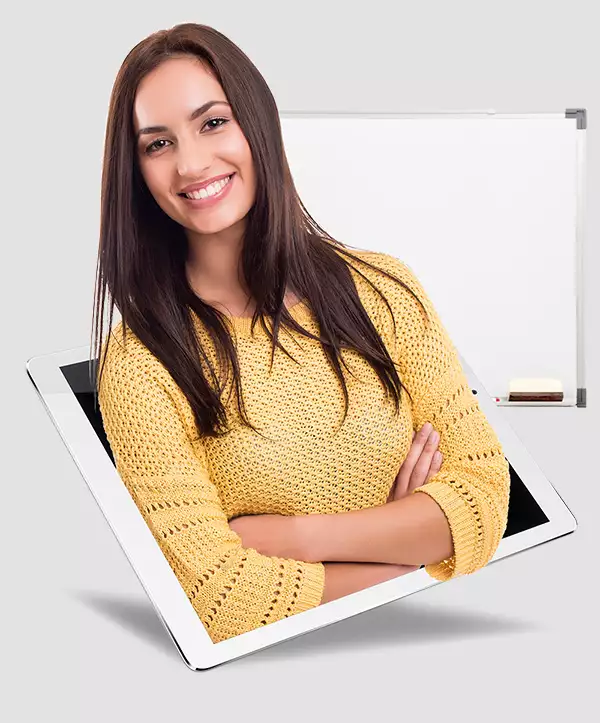 What are Virtual Classes?
Long gone are the days when you would have to attend in-person classes to gain an academic qualification. With learndirect, you can study the course of your choice from the comfort of your own home. Now, you have the opportunity to upgrade your course to include virtual classes.
Each class will be led by an experienced tutor that specialises in your course subject. During each session, you will have an opportunity to discuss modules, units, and the assessment process. You will also have the chance to speak directly to your tutor and interact with your peers.
By gaining access to live online virtual classes, you will be able to navigate your way through the course with additional tutor support. Each virtual class is designed to assist learners during their academic journey, helping them achieve their desired qualification. What's more, you can attend these classes from the comfort of your own home. You will get the benefits of tutor-led classes without all the restrictions of in-person learning!
How Does it Work?
Each online class follows a schedule, and once you upgrade to our virtual classes option, you will gain instant access to the class timetable through our industry-leading learning platform. Simply, with a touch of a button you can launch the class you want to virtually attend and join in.
There is no need for you to book; you can jump in whenever you want! Keep an eye on the timetable to learn what dates and times the classes are scheduled for. If you miss a class, don't worry! You can catch up on what you missed by accessing our library of pre-recorded classes. These classes are always on-demand, so you have the freedom to watch any pre-recorded class in the library.
What's Included?

Unlimited
class access
Attend as many classes as you want!

Library of
pre-recorded
classes
Select any class to catch up or begin preparing for a future unit, it's up to you

Timetable
The schedule of classes is always in your learning platform, allowing you to plan ahead

Instant
feedback
Each class is interactive, so if you have any questions, you can ask the tutor in real time
Flexibility
There's no need to book a virtual class, you can access whichever class fits into your routine
Which Courses Benefit from Virtual Classes?
The courses that come with a virtual classes upgrade can be found in the list below. If your chosen course isn't on the list, then please get in touch with us and we will let you know when the upgrade will be added. The list is always growing!
Want to Know More?
Are you interested in the benefits of live online virtual classes? Well, leave your details below and a member of our team will be in touch to give you the information you need!
MORE INFORMATION