Access to Higher Education Diploma (Midwifery)
Access to Higher Education Diploma (Midwifery)
Overview
For anyone dreaming to become a midwife, the Access to HE Diploma (Midwifery) is the right choice to gain the insight you need for a midwifery programme. The course not only prepares learners for the challenges of academia, but also builds the knowledge foundation in everything from human reproduction to the skeletal system.
Everyday midwives perform the extraordinary job of bringing new life into the world. They regularly develop meaningful relationships with expectant mothers and fathers and provide comfort and reassurance to people when they need it the most. If this sounds like something you could do, studying with learndirect could be the perfect option for you.
Check that the course is the right one for your needs
It is always worth checking that your choice of Access to HE Diploma will get you where you want to go. You can contact the university, or teaching establishment/teaching hospital, you wish to attend next and ask them to confirm that they will accept your Diploma as sufficient proof of learning to gain you entrance to the degree course you wish to study.
Your studies
We know that life is unpredictable and circumstances change. As such we don't expect our students to wait until September to enrol on our online courses. If you want to study with us you can start right away, or at another time that is convenient for you. Our courses have been specially designed to suit people who have been out of formal education for a while. Also, because there are no classes to attend, individuals with family and work commitments can still fit their studies around their schedule.
Students are free to finish their qualification in as little as six months or spread their studies out over 18 months.
How does the course work?
Once you have enrolled on your Access to HE Diploma, every student will be provided with a comprehensive set of interactive course materials. Our study materials are easy to access and understand. All of our learners have access to expert tutors. The tutors we employ are hardworking, approachable and wholly dedicated to student success. Support is readily available by contacting your tutor via phone or email.
As this is a distance learning course, students will have to take full responsibility for their own study timetables. This means that you will need to develop the discipline to work independently and learn how to set realistic targets. We will also provide you with a learning plan to follow that sets out deadlines to work towards. With help from tutors and fellow students, our learners do not take that long to find their feet.
Modules
Unit 1: Preparing to study
Unit 2: Academic writing skills
Unit 3: Preparing a written assignment
Unit 4: Cell biology
Unit 5: The history of the National Health Service
Unit 6: Human reproduction, growth & development
Unit 7: The role of the midwife in antenatal
Unit 8: Introduction to psychology
Unit 9: Human nutrition & the digestive system
Unit 10: The role of the midwife in intrapartum care
Unit 11: Social factors in health care
Unit 12: The human musculo-skeletal system
Unit 13: The role of the midwife in postnatal care
Unit 14: Human disease & prevention
Unit 15: Approaches to health
Unit 16: Cell division & heredity
Unit 17: The brain & nervous system
Unit 18: Human immunity
Unit 19: Equality and diversity within health care
Requirements
Anyone wishing to continue their education with an Access to Higher Education Diploma, it is necessary they have a GCSE Grade A-C in maths and English (or Functional Skills Level 2 or new GCSE Grade 4-9) with a desire to continue a related degree at university.
Our Access to Higher Education Diplomas fulfil entry criteria for a broad range of university degrees and can be used in conjunction with the standard UCAS application process. In short, Access to HE courses have a track record of helping learners get to the university and degree of their choice. Learners must bear in mind each university has their own set of admission criteria and places are subject to demand. Varying admission criteria can include but are not limited to the following:
Number of credits to be attained at merit or distinction level.

Successfully passing a face-to-face interview at the University.

Passing a Universities proprietary literacy and numeracy assessments.

Completion of specified work placements or work experience.

Learners starting an Access to Higher Education Diploma must have a GCSE Grade A – C in maths and English (or equivalent Level 2 such as Functional Skills).
Learners must undertake their own research to ensure their diploma is properly specified and gives them the best possible chance of gaining entry to their university of choice. It is not possible for learndirect to accept any liability if any Access to Higher Education Diploma students fail to secure an offer from a higher education institution.
Assessment
The Access to HE Diploma (Midwifery) will comprise a number of units. At the end of each module you will have an assignment to complete. With the help of your tutor you will gain essential feedback and marks to help you progress through the course.
The assignments consist of various academic tasks and will prepare you for your next step in higher education, while providing the number of credits necessary to complete the course. To successfully achieve this Access to HE qualification you will need 60 credits, which are divided as follows: 45 credits from graded units for academic subject content and 15 credits through ungraded units, intended to help you develop your study skills. As part of your programme you will also receive help as well as guidance with your university application and the research you need to do to get the most out of your diploma.
The approximate amount of time required to complete the course is 360 hrs.
Qualifications
On successful completion of the Open College Network West Midlands Access to Higher Education Diploma (Midwifery) you will receive a QAA recognised Access to HE Diploma at level 3 (QAA ref:40006669). This course has also been assigned 60 credits.
Open College Network West Midlands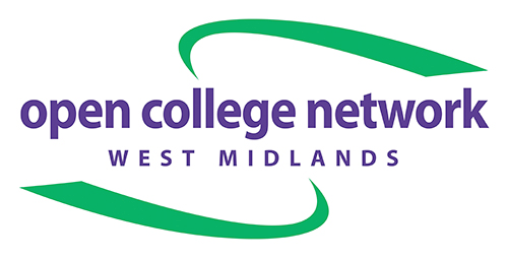 Open College Network West Midlands is a national Awarding Organisation, regulated by Ofqual, the Quality Assurance Agency for Higher Education (QAA) and Qualifications Wales, to develop and award nationally recognised qualifications.
Open College Network West Midlands work in partnership with employers, training providers, colleges, universities, schools and voluntary and community organisations to offer vocational credit-based qualifications, Access to Higher Education Diplomas and quality assured Customised Accreditation that enables learners gain employment or to progress into further learning and Higher Education. Open College Network West Midlands also Quality Endorse organisations internal training and skills delivery.
Your Access to Higher Education Diploma and the way it is delivered within our innovative learning platform is designed to give you the best possible chance of fulfilling your dream of studying at university. Higher Education Degrees confirm to any employer your intellect, motivation and ability to work independently to succeed not just in your area of specialism but also life itself. A higher education degree is a gateway qualification that will allow you to apply 1,000's of graduate programmes as well as setting you apart from those who don't have a degree.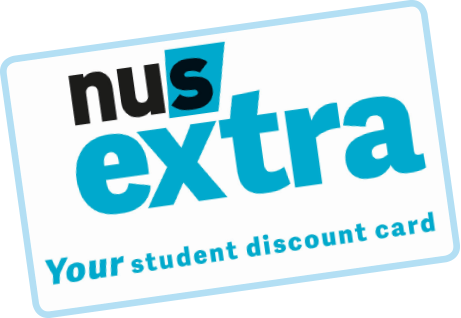 Get your NUS Extra card
All professional development students are eligible for the NUS Extra card, which gives you access to over 200 UK student discounts with brands like Co-op, Amazon and ASOS. Apply and find out more at http://cards.nusextra.co.uk/

Deko loans

Our 3 year 0% loans are provided by our partners Deko. Loan applications are processed over the phone with a member of our team and a decision can be provided within a matter of minutes.
All loans are subject to status & and Credit check Call now to speak to a member of the team 0800 101 901.
19+ Adult learner loans
Many of our students are looking to change career and that's why they've enrolled on one of our vocational courses. You too can enrol on a life changing RQF distance learning course with the help of a 19+ learner loan.
What is a 19+ Advanced Learner Loan?
The Government has introduced 19+ Advanced Learner Loans to help learners aged 19 and over, in further education, pay a college's or training organisation's fee. Getting a Loan doesn't depend on your household income and there's no credit check. You won't have to pay anything back until you're earning over £25,000 a year. Once you earn over £25,000 a year you'll pay back 9% of the earnings you'll receive above this amount. To be eligible for the loan you must be:
19 or older on the first day of your course (there's no upper age limit)
living in the England on the first day of your course, and have lived in the UK, the Channel Islands or the Isle of Man for 3 years immediately before this starting your course on or after 1 August 2013
There's no upper age limit in order to apply for a 19+ Advanced Learner Loan.

** All funded RQF courses on the Learndirect website are delivered by Dimensions Training Solutions.
---
Dimensions Training Solutions are rated "Good" by Ofsted