Why learndirect?
So many people have transformed their lives with new skills from us
At learndirect, we know a skilled, experienced workforce can dramatically improve bottom line performance. Happy and engaged employees mean higher levels of staff retention and lower recruitment costs.
We've helped millions of people like you gain new skills and transform their lives.  Every day people up and down the country are learning new skills with us.
Some want to improve their skills to get a job or get a better job, others want to be able to help their children at school or to use the internet and enter the digital world.
Our experience
As one of the largest integrated providers of courses and qualifications, training, and employment services in the UK, we deliver the products, services and dedicated support your company needs to successfully recruit, train and nurture the best staff.
Each year around 6,000 businesses equip their staff for success with learndirect
We've already helped more than 75,000 businesses equip their employees with the skills needed to improve productivity
Almost 700,000 maths and English test passes have been achieved
300,000 people fulfilled their career ambitions last year
Over 250,000 apprentices have achieved
Why we're different
But it's not just our size and access to funding that set us apart. What makes us different is our approach. We believe our forté is the way we build lasting partnerships and create tailored solutions to drive your ambitions and goals forward.
We also know one size doesn't fit all. Our solutions are scalable and tailored to meet your needs in today's rapidly changing global market.
Grow your own talent with our services
If you are looking to upskill your workforce, the full range of services that we offer means we're uniquely placed to help you develop both new and existing staff. Working in partnership with you, we'll not only attract and recruit employees for you, but we can train and develop them – as well as your existing staff.
Whether you're a small business or a multi-national corporation, we'll work with you to find a solution that's right for you, your employees, and your business. To discuss your training and recruitment needs, call us on 01202 006 464, or request a callback
"learndirect has played a key role in supporting employers to develop the skills of their workforce by providing more flexible methods for people to train and has provided vital support in the community to help unemployed people to develop the skills needed to get and retain a job."
Chris Humphries CBE, former CEO of the UK Commission for Employment and Skills
How do I know which qualification or course is right for me?
Before you enrol with us, we'll check which type and level of qualification you should be working towards. We'll also check what qualifications and skills you already have, so we can put together the right mix of learning for you. This means you only do the courses you need to – so you don't have to learn what you already know.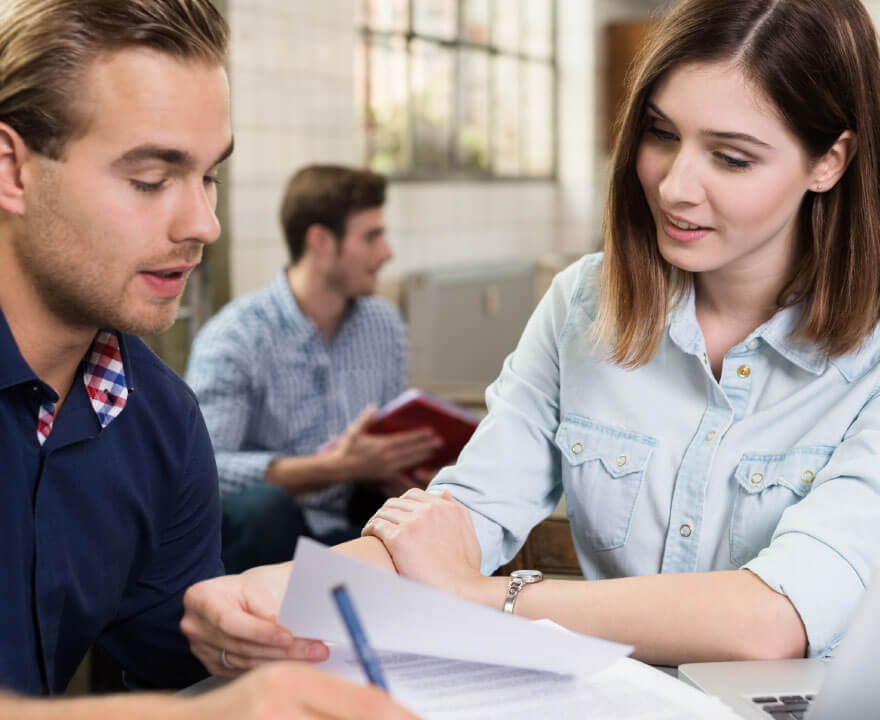 What our learners say…
Catherine, 54, is a health care assistant working within the NHS. She had a self-confessed fear of English. "It shocked me how much I managed to learn. I couldn't even fill in a form before, I've come such a long way."
---
Unemployed single mum Michelle came to learndirect to gain a maths qualification. "It's really difficult being out of work but it's great being back in a routine and being able to provide a better quality of life for my children."
---
Sharon, 56, Swindon "I've met many different people from all abilities, and have learnt a lot of personal skills. I found my experience very uplifting as everyone is treated equally and without judgement. I would recommend learndirect to anyone as it is the best learning experience I have tried."
---
Daliyah, Ealing "I would recommend learndirect to anyone if they want to change their life."