25% OFF
Save £181.50 - Don't miss out!
Level 2 Certificate Introduction to Fashion Design (RQF)
Get in touch with us and we'll call you back
Get in touch with us and we'll call you back
SALE

Savings End Midnight Tuesday 12th December

SALE

Savings End Midnight Tuesday 12th December
Level 2 Certificate Introduction to Fashion Design (RQF)
This Course at a Glance
Feed your passion for fashion
Learn how history, culture and other influences shape trends
Study fashion illustration, design techniques and more
Online course studied from home
Ofqual regulated
No exams
About Your Certificate
Whether you know all the fashion houses and designers by name, find yourself to be a style influencer amongst your friends, or you can turn any materials into a must-have item of clothing, our online course is the perfect way to take your style skills to the next level.
While it may be an introductory course to fashion design, this Level 2 qualification has been created by subject matter experts and is led by tutors with years of experience in the fashion design industry. So, whether you're learning ahead of a fashion career or just for fun, the knowledge you gain will be from the best in the business.
You will learn how to get your outfit ideas out of your head and onto the runway by studying modules that explore everything from concept to creation. By learning how to use sewing machines, scissors, and measuring tools, you will be able to take to the cutting table with confidence and begin bringing your style ideas to life.
You will have the opportunity to create your first capsule collection and accessories using sustainable design techniques. The modules on fashion illustration will also refine your sketching abilities, so your drawings will act as the blueprints for your designs.
Getting Started
learndirect is the leading UK distance learning provider, offering a vast range of online courses that help learners achieve their life and career goals.
Flexible Fashion Education
Once enrolled on the Level 2 Certificate Introduction to Fashion Design course, you can indulge your love of clothing, shoes, and accessories on your terms as this online course has no classes or timetables.
You will also have immediate access to your learning materials and professional tutor support through our innovative online learning platform.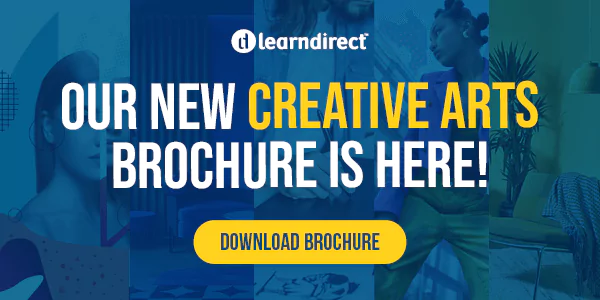 Modules
Unit 1: Developing Fashion Design Ideas
On completion of this unit you will:
Be able to experiment with design ideas and use different materials and tools
Be able to prepare, develop and keep a record of design work
Be able to review your own design work
Unit 2: Fashion Illustration
On completion of this unit you will:
Be able to research influences in fashion illustration
Be able to use drawing techniques for fashion illustration
Be able to create fashion illustrations
Be able to evaluate own fashion illustrations
Unit 3: Fashion Design Techniques
On completion of this unit you will:
Trend Research for Accessory Design
Be able to design a trend-led accessory based on research
Be able to produce trend-led accessory
Unit 4: Fashion Communication Techniques
On completion of this unit you will:
Be able to experiment with fashion design techniques
Be able to create a sketchbook for fashion designs
Be able to present a final fashion design
Unit 5: Textile Decoration
On completion of this unit you will:
Understand health and safety when developing design ideas
Understand manipulation techniques
Be able to use manipulation techniques
Understand how different fabrics drape
Unit 6: Experimenting with Fabrics
On completion of this unit you will:
Understand the ways materials can be reused for sustainable practices
Demonstrate the use of sustainable initiatives in recycling clothing
Entry Requirements
You don't need any prior knowledge or experience, however, you will need to be aged 16 or above to enrol.
Minimum Age restriction
16
Average completion timeframe
You have 24 months to complete this course, however it is possible to complete it in as little as 6 months with full time study. The average completion time for this course is approx 10 months.
Assessment requirements
This course has no exams. Instead, your knowledge will be tested through a range of end-of-unit assessments which your tutor will provide feedback on to help you progress.
Additional requirements
Throughout your learning journey, you will need access to various pieces of equipment and stationery to help support your learning. These will not all be required at once and can be sourced as and when needed. a. You will need access to a sewing machine b. A selection of fabric (which can be off-cuts, scraps, or old garments), c. Access to a mannequin d. Fabric scissors e. Colouring mediums (e.g., colouring pencils, paint, chalk, pastels etc f. A sketchbook, pencils, pens, and glue.
Certification Timeframe
Certification can be expected approximately 1 month from the date you complete the course.
Course Fees
All course fees, inclusive of all payment plans including our Premium Credit Limited option, must be settled before certification can be ordered.
*You will have access to the course for 24 months.

Assessment
There are no exams included in this course. Instead, you will put your learning into practice in a range of end-of-unit assignments. Once submitted to your tutor, you will receive feedback which will help you learn and progress.
Qualifications
TQUK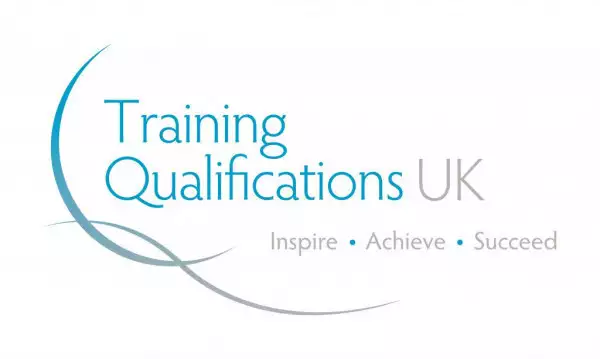 This course is accredited by Training Qualifications UK and regulated by Ofqual. Upon successful completion, you will be awarded the Level 2 Certificate Introduction to Fashion Design (Qualification Number: 610/1581/7).
Established in 2013, Training Qualifications UK are one of the most forward-thinking and agile Awarding Organisations in the UK. They work closely with both employers and providers to ensure learners receive qualifications that have impact in the workplace and help learners succeed in all walks of life.
Should studying this course spark your desire to move into fashion design as a career, you will have already gained highly valuable knowledge and skills you can take into the working world.
Through this online Level 2 Introduction to Fashion Design Certificate, you will learn about the materials, mediums and techniques professional designers use to create their concepts. With this knowledge, you can confidently approach paid design opportunities.
Further Qualifications and Prospects
As fashion is such a competitive industry, obtaining higher level qualifications is an effective way to stand out against others in this space as you can instantly evidence your abilities to fashion houses and clients.
Our online Level 3 Professional Diploma in Fashion Design will help you build a business mindset and get career ready by bringing you up to speed with more advanced fashion design elements.
160
guided
learning hours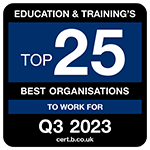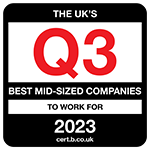 Sign up to our Newsletter