Who are we?
"Inspiring people to achieve their professional development potential"
learndirect has become the UK's leading online learning provider, reaching into local communities, the workplace and people's homes with flexible, accessible and supported online learning.
With a mission to transform the skills and productivity of the working population by using technology to bring people together to work, share and learn online, we have shown how we can transform people's lives and help businesses thrive.
But, in order to achieve this, we need more passionate and engaged people like you to join us...
Come and Join Us!
SEE ALL VACANCIES
What have we achieved so far?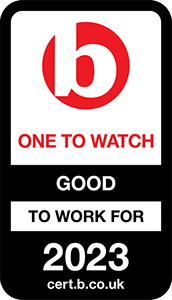 We achieved Best Companies "One to Watch" accreditation in June 2023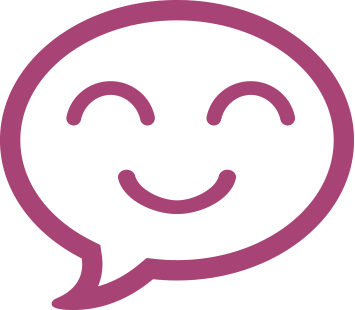 93% learner satisfaction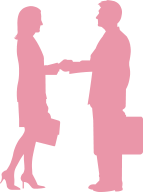 75,000
75,000 businesses have equipped their staff for success with learndirect

More than 4.5 million
Launched in 2000, learndirect has changed the lives of around 4.5 million people, helping them get the skills they need for work and to progress in their careers
Life at learndirect
Our people are our greatest asset – they create our unique culture. learndirect are located throughout the UK, with our head office in the centre of Bournemouth, Dorset. We also offer hybrid and remote working for a number of roles! We all work together to improve the skills and experience of the nation.
Want to find out more about what life is like at learndirect? Take a look at our functions, staff events and office photos to get a flavour of what to expect!
Sales &
E-Commerce
Our Sales environment is vibrant, energetic, and fast paced, while being a social and fun place to work. You will be the first point of contact for all our learners and will play a key role in providing them with all the information they need to come on board with us. Provided with wireless headsets, you will have the freedom to walk while you talk, have a casual office dress code and look forward to 'theme Fridays' every week, with prizes and incentives to enjoy. Our agents are hardworking and target driven, so come and join them!
Student Journey
Our Delivery, Customer Service and Collections departments have our students at the heart of everything they do. We pride ourselves on providing the very best customer service every time to ensure our students have the best possible learning journey. We understand that education and careers are important in life, so as a key part of enabling our learners to achieve their professional development potential, we continue to support them from start to finish; we know we are making a difference and what a great feeling! Want to feel this too? Take a look at our vacancies!
Marketing
We have a creative and analytical team behind our internal and external promotions. Whist we are focusing on developing our strong external brand, we are continually creating exciting engagement for our students through our social media platforms. As a team we have the flexibility to create captivating content, with our own personal flare shining through. Check out our pages below!
Support Functions
Our business wouldn't be successful without our hard working, people focused support functions. From the start of your learndirect journey, you will meet all of us along the way. From the Talent Acquisition team during your recruitment process, to HR for your onboarding and training in your first week, you will also be supported by our IT and Finance departments to ensure you have the right tools to succeed within your role and of course, to pay you for your hard work! Are you a people focused person looking for their next challenge? One click of our vacancy button and you are on your way!
What we Offer
Want to be part of our journey? Great! Here's what you'll get in return:
Core Benefits

Competitive Salary
Competitive Salary
Competitive base salaries and earning potentials

Family Friendly Policies
Family Friendly Policies
Offering you the flexibility to find your perfect work-life balance

Pension Contributions
Pension Contributions
Auto-enrolment means you'll be planning for the future straight away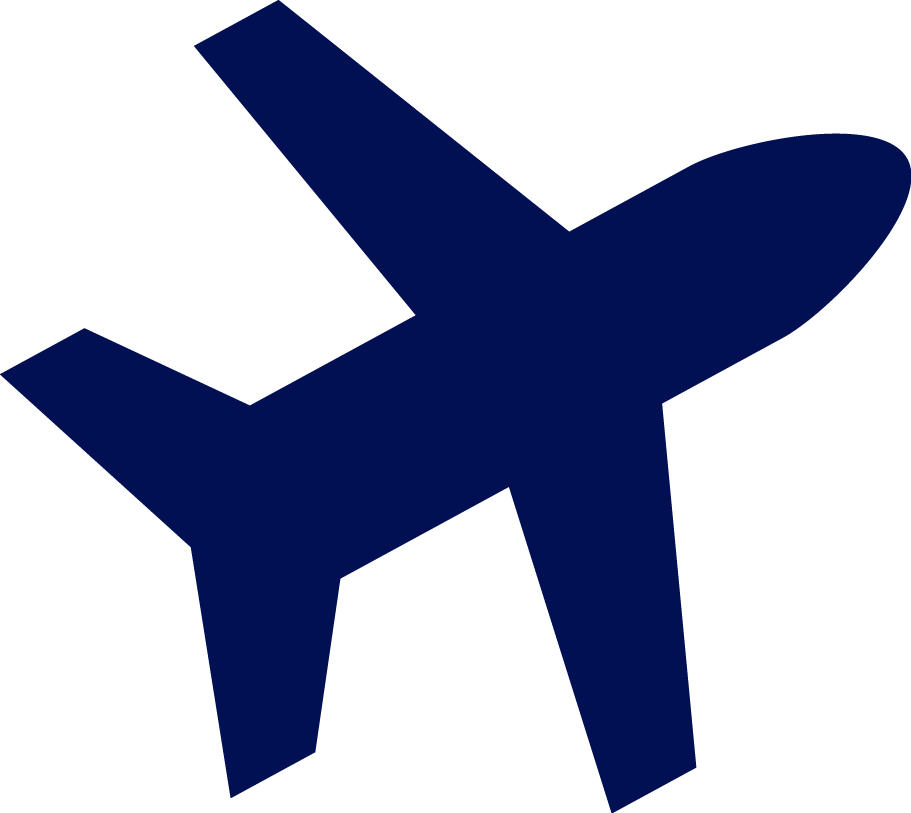 Holiday
Holiday
Take time out for what you want. Rest, recuperate, discover and explore with your yearly entitlement

Social Events
Social Events
Paid for social events from summer parties to Christmas parties, and meals out with your team to socialise outside of the working environment
Additional Benefits
CLICK TO REVEAL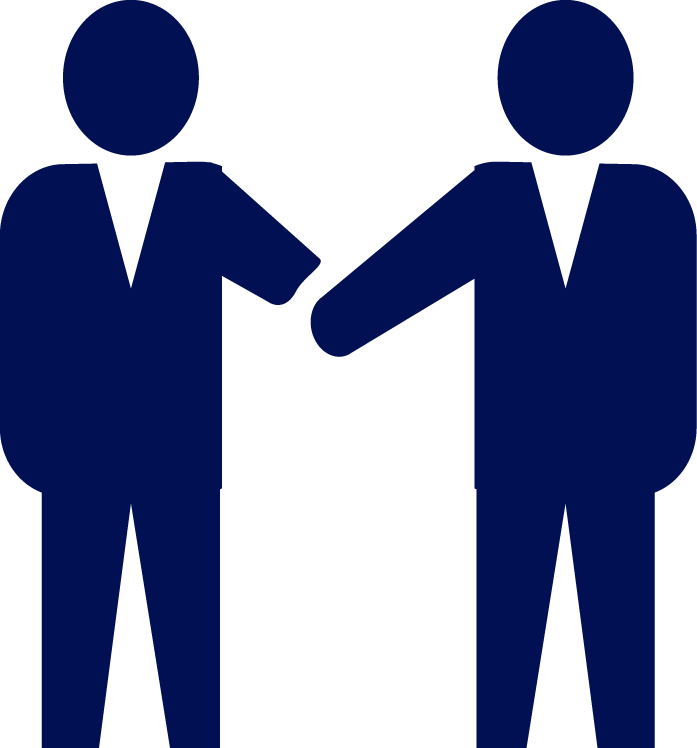 Refer a Friend Reward Programme
Refer a Friend Reward Programme
£1000 after your referral successfully passes probation

Birthday Off
Birthday Off
Celebrate your big day by taking your birthday off every year without eating into your annual leave entitlement

Perkbox
Perkbox
Access to over 1000 deals and discounts from the biggest brands, also including access to wellbeing support and celebration platforms

Employee Assistance Programme
Employee Assistance Programme
24/7 access to a confidential line for a wide range of support and advice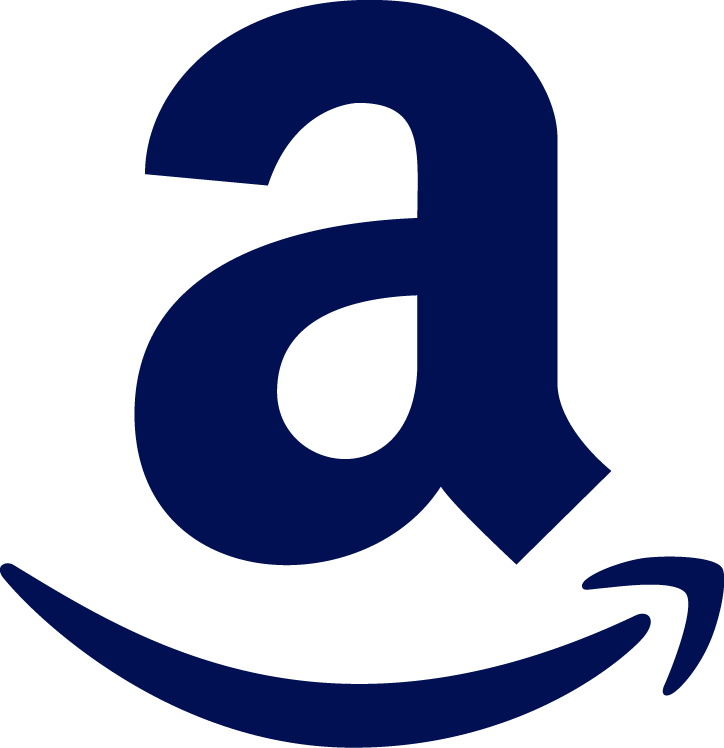 Amazon Vouchers
Amazon Vouchers
To say 'happy birthday' in style, we give every employee a £50 Amazon voucher to use on what they want

Individual and Team Incentives
Individual and Team Incentives
Push your performance and engage in some healthy competition in our individual and team incentives. What are the prizes you ask? Think – food in the office, early finishes, cinema tickets, paid for meals out, commission increases, hampers. Sounds great right?

Your Progression
Your Progression
Learn with learndirect. Personal and career development guaranteed through our internal bite-sized learning platform and the freedom to enrol on a free learndirect course after a successful probation completion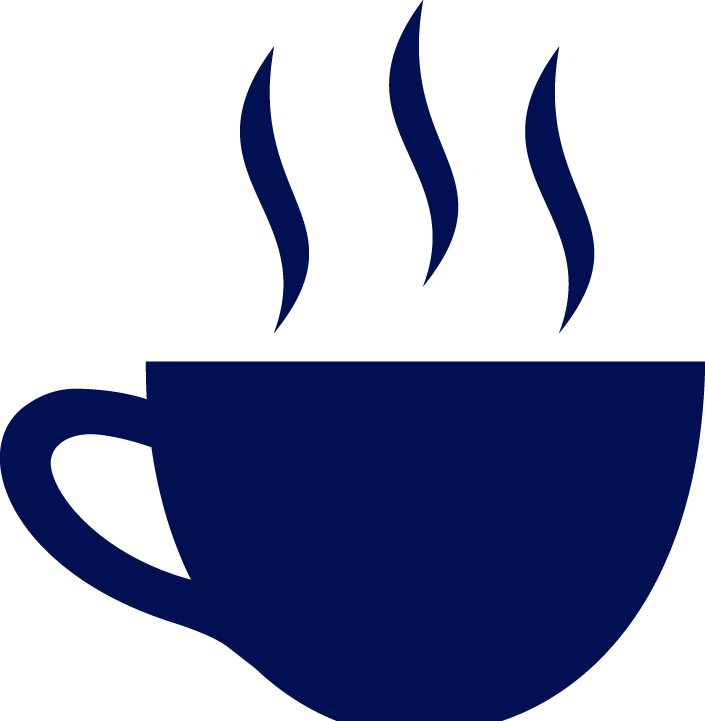 Free tea and coffee
Free tea and coffee
Free tea and coffee in the office
What do our customers say?
We pride ourselves on delivering the best possible customer service and highest levels of satisfaction. Making a difference to our customer's lives is our main priority, we work to inspire people to achieve their professional development.
Take a look at what some of our customers think!
"learndirect has played a key role in supporting employers to develop the skills of their workforce by providing more flexible methods for people to train and has provided vital support in the community to help unemployed people to develop the skills needed to get and retain a job"

Chris Humphries CBE, former CEO of the UK Commission for Employment and Skills
Danielle Joynson

Senior Content Executive, Marketing
Since joining learndirect as a Senior Content Executive just over 6 months ago, I have integrated myself into a great marketing team. Alongside my colleagues, I help to bring leads into the business through captivating content. I am awarded plenty of creative freedom in my role, and I work in an environment that encourages ideas and forward-thinking strategies.
Getting to work with such a talented team is a big highlight for me! I work best in collaborative atmospheres, and we have that at learndirect. We work hard but still have fun along the way!
Alex Kay

Inbound Sales Manager, Sales
Since progressing in a preceding sales background, I fancied a new challenge... And since joining Learndirect, I have progressed even further to title of Sales Manager in my 6 months of employment.
The challenging and fast paced work environment is great, as every day is diverse, keeps me on my toes, and means that you don't come in to work with that 'Groundhog Day' mindset! The people you work with become more than colleagues, and you shortly become part of an ever-growing family.
Every Friday we set a theme to motivate our guys, with prizes and experience days! And then when the weekend arrives, we can relax ready to go again Monday! Being a leader at Learndirect, I get the beauty of seeing my team mature and expand each day, devising pro-active solutions rather than reactive, to overcome the challenges that may crop up along the way.
Learndirect is not like any other sales company in Bournemouth, and if you are in need of a new challenge, then this is undeniably the place to be.
Lynsey Darwood

Director of Operations, Customers Operations
I joined learndirect at the end of September, it was at a time of a significant change within the Customer Service team.
I have worked with multiple CEOs over the last 10 years and invariably Customer Experience is treated like the poor relation with little focus, support, or investment. This is the first time that it feels like the senior management team understands the impact Customer Service can have on the reputation of the company and thus on the sales.
Every department works together in learndirect to achieve the same objective which is also a rarity. Hard work and dedication are recognised and rewarded. Ideas are listened to and change is welcomed.
Each team that I look after feels like one big family, we work hard but have fun while doing it. I hope to spend many more years here.
Helen Spilsbury

Head of Strategy & Innovation, Delivery
I am passionate about Education - more specifically, about organisational well-being and creating opportunities that allow people to develop and reach their potential - whatever that may be. In the workplace this means people being given the opportunity to be themselves - with their skills and aspirations being a 'best match' to the roles they do, or aspire, to do.
As an organization we have gone through significant change in recent years and there is undoubtedly more to come as we continue to grow. By creating learning & development opportunities for our own team members, as well as for our learners, we can harness the knowledge that exists within the organisation. I have been given some fantastic opportunities since starting in 2015 and now, as Head of Strategy & Innovation, I get to work with some of the best Educationalists and Digital Developers to create partnerships and courses that are truly open to all!
Adam Giles

Marketing Executive
Since joining learndirect as a Marketing Assistant just over 7 months ago, I have been able to work in a talented marketing team who have helped me grow and move into a Marketing Executive role.
During my time here, learndirect have given me the freedom to explore the different areas of marketing and given me time to work out what role I want to specialise in, and this has allowed me to grow massively.
I would recommend learndirect to anyone who is looking to work in a friendly, talented team, and is keen to find a workplace that encourages progression
India Baxter

Customer Service Team Leader, Customer Service
I've been with Learn Direct for just over 6 months as Customer Service Team Leader, and is honestly a real pleasure to work here. I've worked for some pretty poor companies in my past and it's so refreshing to start a new job, totally new career path and not see any red flags!
I joined at a time where Customer Service Team was going through some great changes and, is great to see my team grow strength to strength. Everyone I have had the pleasure of working with have been supportive, welcoming and, everyone is in the same mindset of wanting to make Learn Direct a real success, even more than what it is already! I'm really excited to see what the future holds and would 100% recommend anyone to come and work here and looking forward to many more years here.
Our Equal Opportunity Promise
learndirect is committed to treating everyone fairly, we respect and value the diversity of our learners, customers, staff, suppliers, partners and all other people we work with.
We strive to create a positive working environment to support learning and improve employment opportunities where everyone is treated with dignity and respect. We will challenge any instance of inequality and will anticipate and respond positively to different needs and circumstances so that everyone can achieve their full potential.
Our Equality and Diversity Vision is integral to our Company Vision of 'Inspiring people to realise their potential' and embedded in our values, strategic aims, policies, and day to day business.
Our Equality and Diversity Policy can be found here.
Come and Join Us!
SEE ALL VACANCIES
Frequently Asked Questions
We are dedicated to giving you a smooth, straight forward application process. Once you have applied, you will always hear back from us. Our process may take a variety of forms, but if we think your skills and experience are a great match, you will speak to someone in our dedicated Recruitment team to ask and answer some questions. We will hold either an in office or remote interview with you to delve a little deeper into your experience and offerings, answering your questions along the way. If you are successful at this stage, we may look to have further discussions with you to continue to build on our assessment.
Above all, we promise to provide everyone with equal opportunities and full and fair consideration. Where appropriate, we will make reasonable adjustments for candidates who disclose disabilities to us.
In line with who we are as a business, of course! New starters will go through an induction period in your first few days that will give you all the tools you need to succeed in your role. The content and length of this training will vary role by role, but we have a dedicated Onboarding Specialist who will guide you along the way.
We are also committed to continued professional development and provide all employees with the opportunity to study a learndirect course of their choice after passing probation! And it doesn't stop there… we also have a bitesize training platform used across the business to allow our employees the opportunity to develop skills in their specific interest areas as well as any soft skills they want. Training is very important to us.
All candidates need to have the necessary right to work in the UK to be considered for one of our roles. We will also ask for evidence of this if you are successful. Some of our roles are subject to DBS checks, but this will be confirmed to you during the onboarding process. Finally, we also obtain references from your most recent employer(s) to verify your start and leave dates.
As we offer both in office and remote working, we provide our employees with all the tools they need to be successful. The equipment you receive will vary dependent on the role you do, but if you feel you need anything above the normal requirements, where appropriate, we will make necessary reasonable adjustments and if you disclose a disability we will work with you to provide the necessary reasonable adjustments to ensure you can do your job to the best of your ability.