Child Minder (CACHE Level 3)
Child Minder (CACHE Level 3)
Gain an understanding of how to set up a Home-Based Childcare Service (CYPOP5) with our child care courses, which include the CACHE Level 3 Child Minding course. This will prepare you to work as a home-based child carer, nanny or child minder.
Within the comfort and convenience of their own home, child minders quite often run their own business. As this course also covers the business side of things, it is perfect for those looking to set up their own start-up. If you want to experience an exciting and rewarding career working with children, reap the benefits of working from home, and even look after your own children while earning, then this could be an excellent career choice for you.
How does the course work?
Once enrolled, students will be given access to our online course materials where they will find learning resources that are educational, interactive and easy to follow. Everything you need to complete the course will be included in the materials. Additionally, you will have access to communicate with our tutors via phone, email or through our online platform. Further advice and guidance is also provided through a hub of likeminded learners who you can also contact through our virtual learning portal.
Flexibility is one of the perks of distance learning; however students will have to have self-motivation and discipline if they want to progress effectively.
Study hours depend on how much time you can dedicate to your studies and how well you progress with understanding the learning concepts in the course material. Additionally, at the end of each lesson there is a question paper that needs to be completed and returned to your tutor.
Modules
Unit 1: Understand how to set up a home based childcare service.
1.1. Outline the current legislation covering home based childcare, and the role of regulatory bodies.
1.2. Develop policies and procedures for:
accidents, illness and emergencies
behaviour
safeguarding
equal opportunities
and explain how these will be implemented.
1.3. Explain the importance of confidentiality and data protection.
1.4.Develop a marketing plan for own home based childcare service
1.5. Demonstrate financial planning for own home based service.
1.6. Identify sources of support and information for the setting up and running of your home based childcare business.
Unit 2: Understand how to establish a safe and healthy home based environment for children.
2.1 .Explain the key components of a healthy and safe home based environment.
2.2. Explain the principles of safe supervision of children in the home based setting and off site.
2.3. Identify ways of ensuring that equipment is suitable for children and meets safety requirements.
2.4. Know where to obtain current guidance on health and safety risk assessment of the home based work setting.
2.5. Explain how to store and administer medicines.
Unit 3: Understand the importance of partnerships with parents for all aspects of the home based childcare service.
3.1. Explain the importance of partnership with parents for all aspects of the child care service
3.2. Describe how partnership with parents are set up and maintained.
Unit 4: Understand the principles of development of routines for home based child care.
4.1. Explain how routines are based on:
meeting a childā€™s needs
agreements with parents
participation of children.
4.2. Explain how they would adapt routines to meet the needs of children at different ages and stages of development.
4.3. Explain how they ensure that each child is welcomed and valued in the home based work setting.
Unit 5: Understand how to provide play and other activities for children in home based settings that will support equality and inclusion.
5.1. Explain the importance of play to childrenā€™s learning and development and the need for an inclusive approach.
5.2. Plan a challenging and enjoyable learning environment in the home that includes using everyday domestic routines and household items.
5.3. Explain what can be learned about children by observing them at play.
5.4. Identify how and why it is important that children receive equal treatment and access, based on their individual needs and acknowledging their rights.
5.5. Compare how other resources available for children support their play.
Unit 6: Understand how home based child carers can support the safeguarding of children in their care
6.1. Explain the concept of safeguarding and the duty of care that applies to all practitioners.
6.2. Outline the possible signs, symptoms, indicators and behaviours that may cause concern in the context of safeguarding.
6.3. Outline regulatory requirements for safeguarding children that affect home based childcare.
6.4. Explain the procedures that need to be followed by lone workers in home based settings when harm or abuse are suspected or alleged, either against them or third parties.
Unit 7: Understand the principles of supporting positive behaviour in home based childcare settings.
7.1. Describe typical behaviours exhibited by children linked to their stage of development and key events in their lives.
7.2. Explain how ground rules for behaviour and expectations are developed and implemented.
Requirements
This course is available to all students from all academic backgrounds. No previous qualifications or experience are required for enrolment on this course.
Approximately 42 hours are necessary to complete the course.
Assessment
Assessment for this course is online through our Virtual Learning Environment. Learners are required to submit assignments after each of their 7 units followed by a 'Final' paper.
Qualifications
CACHE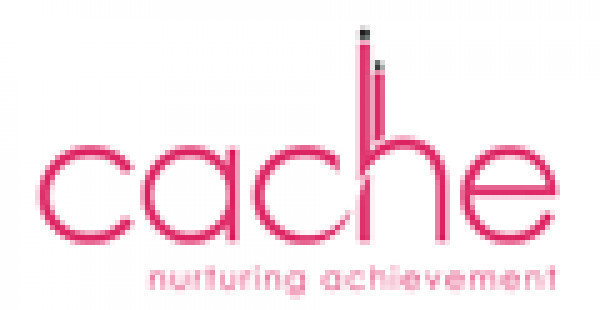 On completion of this course you will receive the CACHE 3 Unit Certificate for Understand How to Set Up a Home-Based Childcare Service (CYPOP5).
Please note: You will need to attend one of our Centres in order to complete an 'external assessment' as part of this course. This is a one hour assessment (question paper) and you can choose between our Birmingham, Sheffield or Bournemouth Centre.
CACHE is the UK's only specialist awarding organisation for the children and adult care sectors, with a portfolio of qualifications ranging from Entry to Level 5. Last year, over 150,000 learners registered with CACHE from over 1000 UK based Centres and overseas.
CACHE is an internationally recognised, specialist Awarding Organisation in the fields of Early Years, Care and Education, and Playwork. An Awarding Organisation is officially recognised and designated by the regulatory authorities to award qualifications in particular subject areas.
CACHE designs courses and qualifications in the care and education of children and young people. CACHE are the UK's only specialist Awarding Organisation to do this. CACHE's courses range from entry level to advanced qualifications for sector professionals.
CACHE continue to develop the most up to date and relevant qualifications for the new QCF and work closely with Sector Skills Councils to ensure the highest level of quality and a cutting-edge service to their customers, our learners, and the sector.
Please click here to visit the CACHE website.

In addition to covering important aspects of child care, this course also supports the development of policies and procedures relevant to registration and the basic business skills needed to set up a home-based child care services. Child minders earn an average of Ā£21,000+*/year.
Should you wish to progress further, this online child care course can also form part of the full CACHE Level 3 Diploma for the Children's and Young People's Workforce.
*Source: Mysalary.co.uk, July. 2018
Salary Indicator
Salary Projection
Average Salary
after completing
Ā£22.5k
You can earn an average of Ā£22,500 a year
Sign up to our Newsletter