Throughout your life, there are a host of essential courses and qualifications that can help you reach your academic goals such as Functional Skills Level 2 courses. Depending on what you are trying to achieve, certain qualifications can unlock opportunities at a higher level, so each is as significant as the last.
GCSEs, however, are arguably the most important ones you can achieve, as they act as the first formal record of your academic ability and potential. For this reason, most colleges, universities, and higher-level education courses ask for GCSEs as part of their entry requirements.
If you missed out on your Level 4 (grade C) at GCSE, or you need to brush up on your Maths or English skills, don't worry, there are courses equivalent to GCSEs that you can take. Functional Skills are excellent alternatives that offer you a flexible way to boost your confidence in these subjects and help you access higher-level learning.
No matter if you aspire to get onto college courses, apprenticeships, university or other further education courses, or simply prepare to enter the world of work, Functional Skills Level 2 courses can help you get there. Unlike GCSEs at school, they offer practical skills and help you to face your fear in Maths and English.
If you're debating studying Functional Skills Maths or Functional Skills English, our FAQs answer common questions like 'Is Functional Skills equivalent to GCSE?' and 'Will my university accept them?'.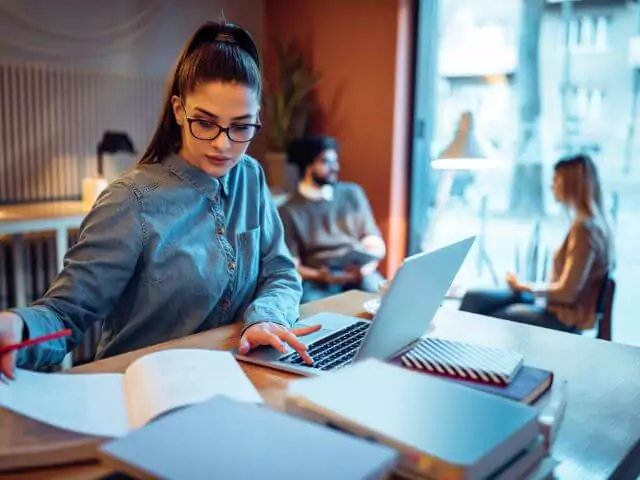 What Are Functional Skills?
Functional Skills Level 2 courses were devised by the UK Government to help improve the literacy and numeracy skills of people in the country. As such, you can take Functional Skills Maths and Functional Skills English.
If you are wondering 'What is the difference between Functional Skills and GCSEs?', they differ from the same subjects studied at GCSE in that Functional Skills are completed over a shorter timeframe and provide different learning outcomes. Plus, Functional Skills Level 2 courses are graded differently. For example, you may be wondering what is grade 3 in GCSE, but when it comes to a Functional Skills Level 2 qualification, it is simply a pass or fail.
Functional Skills Level 2 courses are designed to focus on developing skills that will help you in everyday situations. So, in a Functional Skills English course, for example, you would develop your reading, writing and communication skills, whereas, in GCSE English, you would also spend a considerable amount of time learning the theory behind the subject too. So, Functional Skills Maths Level 2 questions and answers are different to their GCSE equivalents.
As Functional Skills Level 2 courses equip you with such desirable skills and are regulated by the government, they provide transferable qualifications that relate to many areas. This includes popular sectors, such as:
Accounting
Business
Childcare
Construction
Sport
Education
Motor industry
Tourism
Beauty and more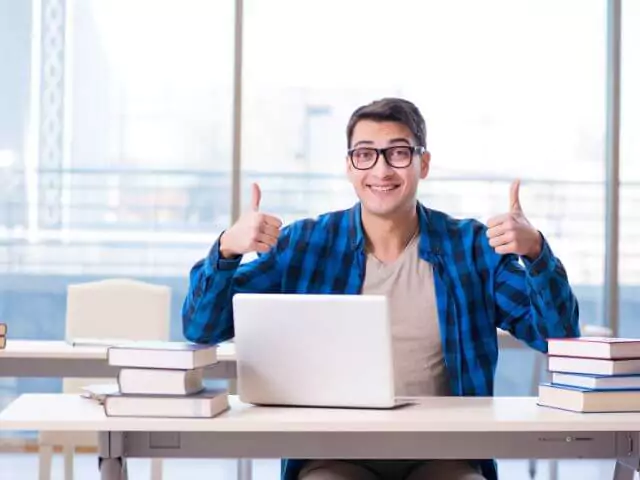 What Levels Are There?
You can study Functional Skills courses at different levels depending on what you are looking to achieve.
Entry-level courses boost your confidence in Maths and English but they fall below GCSE-level learning. If you're wondering 'What is Functional Skills Level 1 equivalent to?' these courses are equivalent to a GCSE Grade D-G (1-3), and Level 2 Functional Skills courses are equivalent to GCSEs at a higher grade.
The entry-level courses are designed to give you the basics in Maths and English that you would use in everyday life. As such, they typically work as a good refresher course if you struggle with Maths or other subjects, or if you want to help your children with their homework.
Once you have completed the Functional Skills levels, you can move up to the next. If you want to gain a recognised qualification, it would be better to study at a higher level, such as Functional Skills Level 2 English or Functional Skills Level 2 Maths.
Is Functional Skills Level 2 Equivalent to GCSE?
If you are specifically wondering 'What is Functional Skills Level 2 equivalent to?', these courses provide you with the equivalent to a grade 4 (C on the old grading system). As such, if you are looking to meet university entry requirements, this would be the level of Functional Skills course you would need to take, and you can complete it online.
Can I Study Functional Skills Online?
Yes. You can study Functional Skills online through distance learning providers like learndirect. Choosing this option makes your study experience much more flexible as you log on and complete the materials at your pace.
This means it's possible for you to obtain your Functional Skills Maths and Functional Skills English qualifications around your schedule. So, if you have existing work commitments or children to look after, you can log on to our student portal and complete your Functional Skills Maths Level 2 scheme of work, for example, after your shift or once the children are asleep.
This is also an excellent option for school leavers who failed to get the grade they needed at GCSE. Rather than having to go back to school to study the GCSE course again, you can work towards gaining the ideal equivalent from the comfort of your home through our Functional Skills online courses.
Do Functional Skills Expire?
No, Functional Skills Level 2 qualifications do not expire. So, once you have successfully passed your exam online, you should have your Functional Skills qualification for life.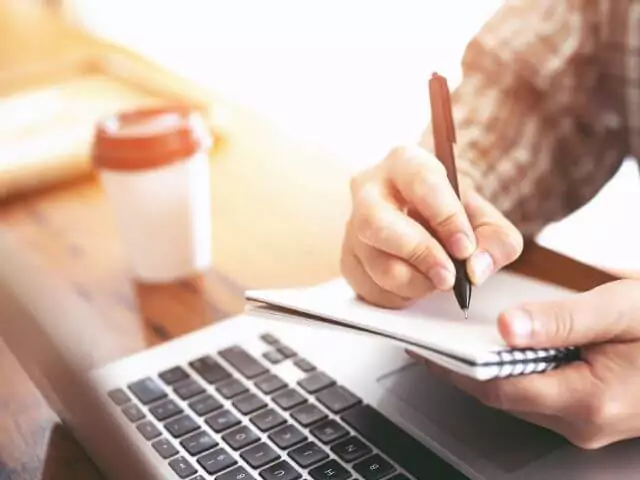 Who Should Take Functional Skills?
Functional Skills Maths Level 2 and Functional Skills English are ideal for anyone who did not sit GCSEs or did not get a grade of 4/C or above and wants to resit. This can be in order to gain access to higher-level study, employment and training opportunities.
Functional Skills Level 2 courses are also necessary to get on to an apprenticeship, as apprentices without Level 2 English and/or Maths must achieve this level of education prior to completing their apprenticeship. So, if you were considering becoming an apprentice, a Functional Skills Level 2 qualification can help you on your way.
Why Do Employers Like Functional Skills?
Employers like Functional Skills because they help you to help them solve problems that arise in business. No matter whether you are a hairdresser, a beauty therapist, a mechanic, or a construction worker, Functional Skills give you practical problem-solving skills that help you perform your duties successfully.
In fact, the Department of Education has collaborated with employers in various sectors to ensure the Functional Skills Level 2 courses provide industry-essential skills. So, you will gain crucial skills for the workplace. This reform saw Functional Skills courses take a more detailed look at areas like spelling, grammar and using the times table without a calculator.
Do Universities Accept Functional Skills?
If you're wondering 'Will Functional Skills be accepted by the university I want to go to?', you're not alone. Many students ask this question, and we can confidently say that most universities will accept Functional Skills, but we always advise you to check with your chosen university first.
This is because each university sets its own entry requirements, so what may be accepted at one may not be at another. By doing your research, you will learn what universities accept Functional Skills Level 2 qualifications and which don't.
How Long Will It Take For Me To Do Functional Skills?
This depends on the type of Functional Skills course you take and the manner in which you study it. A Functional Skills Entry Level 3 Maths course, for instance, will be quicker to complete than a Functional Skills Maths Level 2 course as the modules are designed to be less complex.
If you decide to study your course in a classroom, your progression will be at a set pace as the course is broken down into a predetermined number of classes. In some cases, these classes can take up to a year to complete.
If you want a quicker way to tick this qualification box, you should opt to study Functional Skills online. While you have up to two years to complete your course, being able to complete the course materials and assessment at your pace makes it possible to get your qualification quickly.
If you have the time to commit to your learning, you can get your Functional Skills Level 2 qualification online in a matter of weeks!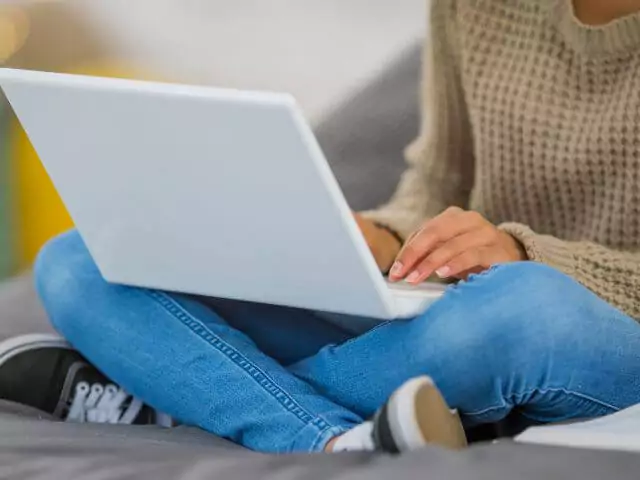 How Are Functional Skills Assessed?
When studying Functional Skills online with learndirect, you will complete our online quizzes to help you get prepared for your final exam online. Some of our course packages also include a marked mock exam, so you can have a practice run at completing your final assessment.
No matter which Functional Skills course you complete, all assessments are graded as either a pass or fail. You also won't have to complete any coursework or portfolio-based elements to achieve your Functional Skills Level 2 qualification.
English has two exams (reading and writing) and an assessment of speaking, listening and communication (four in total), while Maths has one exam. When studying with learndirect, you can complete all of your exams online from the comfort of your home.
All you need to do is book your exam yourself at the end of the course with our assistance. Everything you need to cover for the Functional Skills exams is included in our courses and it does not matter which exam board you choose because our learning material is written to cater to all exam boards.
Where Do I Take The Functional Skills Exam?
There are lots of exam centres around the country. We will give you guidance on how to find one and, if you're on the specialised package, we will help you to find one. You also have the option of purchasing your Functional Skills English and Functional Skills Maths exams separately online.
Are Key Skills the Same as Functional Skills?
A Functional Skills qualification is regarded as a replacement for Key Skills. This is because, in 2012, the government introduced Functional Skills.
Why are Functional Skills Important?
There are many courses and qualifications that are primarily academic focused, but when it comes to Functional Skills, UK learners should know that they are more concerned with the skills that they use in everyday life. With this knowledge, you will have the skills and understanding to progress in both your professional life and day-to-day function.
By studying Functional Skills Maths online or Functional Skills English, you will develop essential skills that we all need to navigate through our lives.
The importance of having a solid understanding of English and Maths is evident more than ever following the government's announcement that more measures will be put in place to help school children who fall behind in these subjects.
At the time of writing, Education Secretary Nadhim Zahawi released the Schools White Paper - Opportunity for All, stating the government's intention of increasing the number of schoolchildren reaching the Key Stage 2 standard from 65% to 90% by 2030.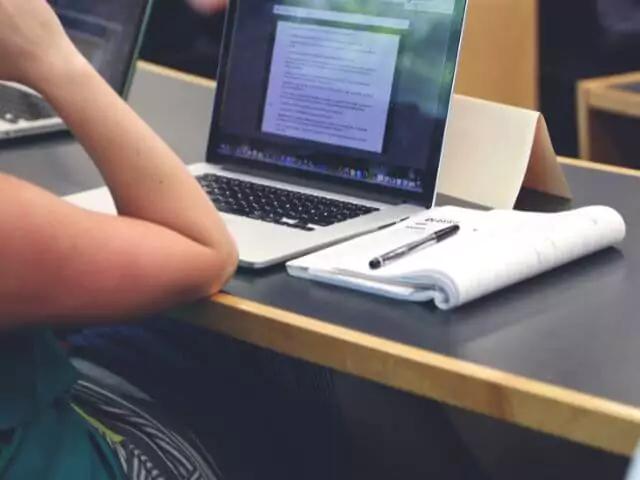 Which is Harder, GCSE or Functional Skills?
The difficulty of a Functional Skills course compared to a GCSE is dependent on the learner and their ability. GCSEs are more focused on the academic side of subjects, while Functional Skills in Maths and English focus more on the practical skills you need to tackle aspects of everyday life and work.
GCSEs include plenty of theory that is not always put into an everyday context as opposed to Functional Skills Level 2 courses, which apply the teachings to real-life situations.
What Courses Do learndirect Offer?
learndirect offers a range of Functional Skills English and Functional Skills Maths courses online. All of our courses come with certain learning benefits as standard, these include:
Access your course materials immediately
Tutor support via our market-leading platform
Study around existing commitments
Progress as quickly as you'd like
Tailored individual learning plan to help you succeed
Engaging content; from videos to interactive quizzes
Industry-leading 3 days marking turn around
We also have an optional upgrade where you will receive the above in addition to:
Live class scheduled between 10 am to 8 pm daily (including weekends)
Access to our video library of previous lectures available on-demand
Interact with your tutors directly during your class
Network with like-minded students via our chat functionality
Take live classes multiple times or access recordings as you like
Our learners also have the option of purchasing Functional Skills course packages that include their exams, or those without should they prefer.
Get Started Today!
No matter if you want to build your confidence to tackle work-related and everyday tasks, or you need to gain Level 2 qualifications to take the next step towards your goal, our online Functional Skills courses can help.
Through our learning distance courses, you will be able to study online with 24/7 access to learning materials that will help you sit your paper-based exam at home, or in centres across the country.
For these reasons and more, our online training courses in Functional Skills are quickly becoming the go-to for learners looking to acquire these qualifications. Find out more today by speaking with our Course Executives on 01202 006 464, contacting us online or exploring our Functional Skills course offering by clicking below.