Access to Higher Education Diploma (Social Work)
Access to Higher Education Diploma (Social Work)
Overview
Do you want a career that really matters? Are you a good problem solver with great people skills? If so, you could make an amazing social worker. However, in order to begin practicing in this field, you will need to achieve a degree. The Access to Higher Education Diploma (Social Work) has been designed for people who want to go to university and study social work, but do not already have the A-levels they need to enrol on an undergraduate course.
Check your course is right for you
University entrance criteria varies, so it is always advisable to check with the university of your choice, that your diploma will be accepted for the particular degree course you would like to study in the future. Some universities will make offers, in advance, so you can plan ahead. We can liaise with your chosen university, if necessary, to provide any information they require.
During the course of this Access to HE Diploma, you will start building up a foundation of knowledge in social work; learning about practice, theory, psychology and sociology. You will also spend time developing fundamental study skills like organisation, time management and research. These skills will help to prepare you for the challenges of university level study, and will prove useful in your future social work career.
How does the course work?
Unlike a traditional college course, our Access to HE Diplomas are delivered via distance learning. This means that you will be able to access all of the materials online, from the comfort of your own home. The good thing about studying remotely is that you don't have to worry about attending classes and you can fit your learning around your prior commitments. Another bonus is that once you enrol, you can start learning right away. Working at your own speed, you can choose to finish your qualification in as little as six months, or you can take longer and complete it in 18 months.
Modules
Module 1: Preparing to study
On completion of this module you will:
Understand how study is organised and planned
Understand how to apply theories of learning in relation to personal approaches to learning
Understand a range of constraints upon study
Understand the importance of assessment feedback
Module 2: Academic writing skills
On completion of this module you will:
Be able to write with relevance in responding to an academic task
Know how to interpret and discuss concepts and debates in responding to a set, academic writing task
Be able to summarise for academic purposes, selecting key points, information or central ideas
Understand the role of reference, allusion and paraphrase to avoid plagiarism
Module 3: Preparing a written assignment
On completion of this module you will:
Understand how to use key information sources
Understand why sources are acknowledged and referenced
Understand a range of reading strategies
Understand note-making methods
Understand how to plan draft and produce a written assignment
Module 4: Independent research
On completion of this module you will:
Be able to plan a piece of research on an approved subject area
Be able to collect research material from different sources
Be able to use data to substantiate an argument
Be able to record sources of information
Be able to present research findings
Module 5: Progressing to Higher Education
On completion of this module you will:
Understand potential next steps in education
Understand key sources of information relevant to HE application
Understand personal HE opportunities
Understand the financial implications of further study
Know how to apply for a course
Module 6: Introduction to sociology
On completion of this module you will:
Understand the sociological approach and its distinction from common sense and other social sciences
Understand basic concepts in sociological explanation
Understand contrasting sociological perspectives
Understand concepts and perspectives relating to a specific social institution
Module 7: Social factors in health care
On completion of this module you will:
Understand sociological factors influencing the relationships between patients and health professionals
Understand the role of social motivational factors in health and ill health
Understand the significance of social support networks in health care and maintenance
Module 8: Poverty & health
On completion of this module you will:
Understand definitions of and explanations for poverty and health
Understand approaches to poverty and health
Understand the approaches to the social distribution of health chances
Module 9: Sociology of health
On completion of this module you will:
Understand concepts and models of health
Understand the social construction of health and ill health
Understand alternative approaches to health
Module 10: Sociology of the family
On completion of this module you will:
Understand changes in family structure
Understand sociological explanations of the family to include functionalist, Marxist, feminist and interactionist views.
Understand the nature and extent of changes within the family, with reference to gender roles, domestic labour and power relationships.
Understand changing patterns of marriage, divorce, separation and child rearing.
Module 11: Introduction to social work
On completion of this module you will:
Understand the historical development of social work
Understand the roles and tasks of social workers
Understand the legal basis of social work
Understand how social work services are organised in the statutory, voluntary and independent sector
Understand the main purposes and values of social work
Module 12: Morals and ethics in social work
On completion of this module you will:
Understand ethics and ethical issues in social work practice
Understand moral dilemmas and social work practice
Module 13: Anti-Oppressive practice
On completion of this module you will:
Understand the legal framework which identifies rights and responsibilities in relation to equal opportunities
Understand how individuals can be affected by oppression
Understand society's and own stereotypes
Understand the use of positive action incountering oppression
Module 14: Combating prejudice & discrimination
On completion of this module you will:
Understand theoretical explanations for prejudice and discrimination
Understand legislative responses to discrimination and prejudice
Understand community initiatives in
Module 15: Personal social services
On completion of this module you will:
Understand the development of social care in Britain and the importance of legislation since 1945
Understand the varying nature of social work provision for children and adults
Understand the role of the independent sector in the provision of welfare
Understand the welfare requirements of various groups
Module 16: Contemporary issues in social policy
On completion of this module you will:
Understand current issues in social policy
Understand current legislation in relation to current issues in social policy.
Understand the economic context of a contemporary issue.
Module 17: Foundations of social policy
On completion of this module you will:
Understand the historical origins of social policy in the U.K
Understand the key influences on social policy in the 18th and 19th Centuries.
Understand changes in the political order.
Understand different types of voluntary action and role of poverty surveys.
Module 18: The origins of the welfare state
On completion of this module you will:
Understand what is meant by the term social welfare
Know the purpose of the 1834 Poor Law Amendment Act and its effects on society
Explain and discuss early twentieth century Liberal Reforms and their effect on society
Recognise the significance of the Beveridge Report
Recognise the social problems which the Welfare State attempted to address
Module 19: Introduction to psychology
On completion of this module you will:
Understand the importance of research in psychology
Understand the main approaches in psychology
Understand ethical issues in psychological research
Module 20: The brain & nervous system
On completion of this module you will:
Understand the major sub divisions of the nervous system
Understand the structure and function of glial cells and neurons
Requirements
Anyone planning to begin an Access to HE Diploma must have a GSCE in maths and English at grade C or above. This is because universities will usually request these grades as a minimum requirement for entrance on to their courses.
Although Access to HE courses fulfils the entry requirements for most higher education institutions, we would like to remind learndirect students to double check with the university they wish to attend. This is because each university may have its own list of specialised requirements which students are expected to meet. Examples of such requirements include but are not limited to:
Having achieved a certain number of credits at a merit or a distinction.

Attending and passing a face-to-face interview at the university.

Passing a literacy or numeracy test provided by the university.

Completion of a work placement or period of work experience specified by the uni.

We strongly recommend learners starting an Access to Higher Education Diploma have a GCSE Grade A – C in maths and English (or equivalent Level 2 such as Functional Skills/Key Skills etc.) OR a full L2 NVQ qualification in a related subject.
Each learner must undertake their own research to ensure their diploma is properly specified and gives them the best possible chance of gaining entry to their university of choice. This research should be undertaken as soon as possible. In every case, the individual learner is responsible for researching the university's entrance criteria and meeting the requirements. Learndirect will not be able to accept any liability for the inability of any Access to Higher Education Diploma learner failing to secure an offer from a higher education institution.
Assessment
For every module you study, you will be required to complete an assignment. Assignments vary and could come in the form of a series of questions, an essay or an academic report. Each assignment will be marked and graded by your tutor and then returned to you along with useful feedback and tips for improvement. From these assessments you will earn a number of credits.
Altogether you will need 60 credits to achieve your Access to HE Diploma. Of the 60, 45 will be taken from the graded, academic modules about social work. The remaining 15 credits will be taken from the ungraded units which focus on study skills. You must complete both the graded and ungraded sections of the course. We also advise that you check the entry criteria of you chosen university so you can ensure you can gain the requisite number of credits.
Qualifications
On successful completion of the Open College Network West Midlands Access to Higher Education Diploma (Social Work) you will receive a QAA recognised Access to HE Diploma at level 3 (QAA ref: (400/0409/0).This course has also been assigned 60 credits.
Open College Network West Midlands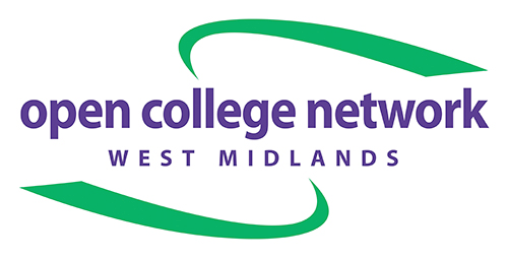 Open College Network West Midlands is a national Awarding Organisation, regulated by Ofqual, the Quality Assurance Agency for Higher Education (QAA) and Qualifications Wales, to develop and award nationally recognised qualifications.
Open College Network West Midlands work in partnership with employers, training providers, colleges, universities, schools and voluntary and community organisations to offer vocational credit-based qualifications, Access to Higher Education Diplomas and quality assured Customised Accreditation that enables learners gain employment or to progress into further learning and Higher Education. Open College Network West Midlands also Quality Endorse organisations internal training and skills delivery.
Your Access to Higher Education Diploma and the way it is delivered within our innovative learning platform is designed to give you the best possible chance of fulfilling your dream of studying at university. Higher Education Degrees confirm to any employer your intellect, motivation and ability to work independently to succeed not just in your area of specialism but also life itself. A higher education degree is a gateway qualification that will allow you to apply 1,000's of graduate programmes as well as setting you apart from those who don't have a degree.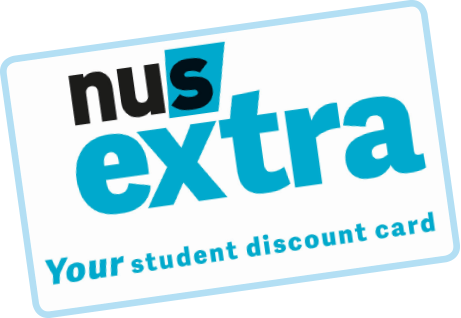 Get your NUS Extra card
All professional development students are eligible for the NUS Extra card, which gives you access to over 200 UK student discounts with brands like Co-op, Amazon and ASOS. Apply and find out more at http://cards.nusextra.co.uk/

Deko loans

Our 3 year 0% loans are provided by our partners Deko. Loan applications are processed over the phone with a member of our team and a decision can be provided within a matter of minutes.
All loans are subject to status & and Credit check Call now to speak to a member of the team 0800 101 901.
19+ Adult learner loans
Many of our students are looking to change career and that's why they've enrolled on one of our vocational courses. You too can enrol on a life changing RQF distance learning course with the help of a 19+ learner loan.
What is a 19+ Advanced Learner Loan?
The Government has introduced 19+ Advanced Learner Loans to help learners aged 19 and over, in further education, pay a college's or training organisation's fee. Getting a Loan doesn't depend on your household income and there's no credit check. You won't have to pay anything back until you're earning over £25,000 a year. Once you earn over £25,000 a year you'll pay back 9% of the earnings you'll receive above this amount. To be eligible for the loan you must be:
19 or older on the first day of your course (there's no upper age limit)
living in the England on the first day of your course, and have lived in the UK, the Channel Islands or the Isle of Man for 3 years immediately before this starting your course on or after 1 August 2013
There's no upper age limit in order to apply for a 19+ Advanced Learner Loan.

** All funded RQF courses on the Learndirect website are delivered by Dimensions Training Solutions.
---
Dimensions Training Solutions are rated "Good" by Ofsted