Level 3 Diploma in Interior Design (RQF)
239
guided
learning hours
SALE

Savings End Midnight Friday 31st March

SALE

Savings End Midnight Friday 31st March
Level 3 Diploma in Interior Design (RQF)
This Course at a Glance
Enter or advance an interior design career
Stand out from unqualified competitors in this space
A course created by Interior Designers, for Interior Designers
Learn about modern client requirements and professional practice
100% online study
Ofqual regulated
No exams
About Your Diploma
Whether you want to make creative property renovations a career, you're an existing Interior Designer looking to stand out from the competition, or you want to add an interior skillset to your professional bow, this course will give you the knowledge and accredited qualification you need to impress both clients and employers in the interior space.
The content of this Level 3 Diploma in Interior Design has been developed by interior design professionals, for interior design professionals, so both employers and clients will know you have the skillset they're looking for. What's more, you'll be guided by expert interior design tutors with vast industry experience, so you will have the reassurance you need that you're career ready from someone who has seen it all before.
The modules you'll study will also give you the confidence you need to tackle any brief, as you cover everything from lighting and colour theory, to space planning, sustainable materials and showstopping surface finishes. You will also gain essential technical skills by learning how to create mood boards, develop your sketching skills and more through our online platform that brings the classroom experience into your home.
Getting Started
learndirect is the leading UK distance learning provider, using online courses as a way to make education available to more people, so they can use it to transform their lives.
This online Level 3 Diploma in Interior Design is accredited by Training Qualifications UK (TQUK) and regulated by Ofqual. As soon as you enrol, you'll be able to start your journey towards a professional interior design career. This is because all your learning materials will be immediately available through our innovative online learning platform.
Change Careers With Confidence
Transitioning into a new career can be daunting, especially if you have to start from the bottom and take a pay cut. By choosing to study a regulated interior design qualification online, you can learn around your existing employment and only make the career switch once you're fully qualified. This is because our online learning platform doesn't tie you to classes or timetables, so you can study when it suits you.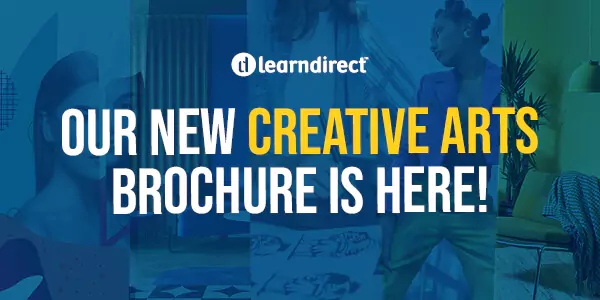 Modules
Unit 1: Introduction to Interior Design
On completion of this unit you will:
Understand the role of Interior Designers
Know about the design elements in interior design
Know about design principles in interior design
Know about the visual tools Interior Designers use to present ideas
Know about the design cycle used in interior design
Unit 2: Understand Colour Theory for Interior Design
On completion of this unit you will:
Understand concepts and elements used within colour theory for interior design
Know how to use colour in different periods and the impact colour has on space
Understand the psychological associations with colour
Unit 3: Technical Drawing and Space Planning
On completion of this unit you will:
Be able to use scale accurately in interior design
Be able to draft a technical plan to scale
Be able to produce a technical elevation to scale
Be able to produce a furniture layout to scale
Be able to produce a traffic flow in interior design
Unit 4: Exploring Surface Finishes
On completion of this unit you will:
Understand wall finishes used in interior design
Understand floor finishes used in interior design
Be able to effectively combine wall and floor finishes in a design scheme
Be able to quantify flooring and wall products to provide an estimate
Unit 5: Lighting for Interior Design
On completion of this unit you will:
Understand lighting concepts and a range of lighting products for Interior Design
Be able to plan a design using lighting products
Unit 6: Interior Design in Context
On completion of this unit you will:
Understand the influence of history on modern interior Design
Know how historical periods have influenced styles and sub-styles
Be able to analyse a historical period in relation to interior design
Unit 7: Furniture for Interior Design
On completion of this unit you will:
Understand the key influences and a range of furniture
Be able to select appropriate furniture and accessories and produce a furniture design
Unit 8: Professional Practice
On completion of this unit you will:
Understand the importance of the client brief
Consider the career opportunities within the interior design sector with specific reference to personal progression
Be able to compile personal marketing material
Know how to price interior design projects
Unit 9: Professional Interior Design Project
On completion of this unit you will:
Be able to create a cohesive interior design scheme to meet a brief
Be able to represent ideas and plans for interior design schemes effectively
Be able to select FF&E to meet a brief
Be able to present a design scheme to a client
Entry Requirements
You don't need any prior knowledge or experience, however, you will need to be aged 16 or above to enrol.
Minimum Age restriction
16
Average completion timeframe
You have 24 months to complete this course, however it is possible to complete it in as little as 6 months with full time study. The average completion time for this course is approx 10 months.
Assessment requirements
Your knowledge will be tested throughout the course in a range of end-of-unit assignments. These will need to be submitted to your tutor for feedback which will help you learn and progress. There are no exams.
Additional requirements
Throughout your learning journey, you will need access to various pieces of equipment and stationery to help support your learning. These will not all be required at once and can be sourced as and when needed. a. An A3 drawing board b. Clutch pencil c. Set of fine liners (0.3, 0.5, 0.7 nibs) d. Circular stencil, or compass for drawing circles e. Set squares 30/60 & 45/45 f. Architectural scale ruler g. Sketchbook h. Tracing paper i. Colouring mediums (e.g., colouring pencils, paint, chalk, pastels etc
Certification Timeframe
Certification can be expected approximately 1 month from the date you complete the course.
Course Fees
All course fees, inclusive of all payment plans including our Premium Credit Limited option, must be settled before certification can be ordered.
*You will have access to the course for 24 months.

Assessment
This course tests your knowledge through a range of end-of-unit assessments, and a professional interior design project, all of which your tutor will provide feedback on to help you learn and progress.
Qualifications
TQUK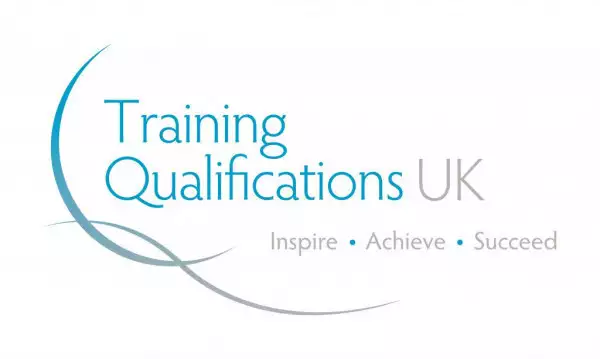 Upon completing this Ofqual regulated course, you will be awarded the TQUK Level 3 Diploma in Interior Design (Qualification Number: 610/1614/7).
Established in 2013, Training Qualifications UK are one of the most forward-thinking and agile Awarding Organisations in the UK. They work closely with both employers and providers to ensure learners receive qualifications that have impact in the workplace and help learners succeed in all walks of life.
If you're looking to enter a career as a professional Interior Designer, this online Level 3 Diploma in Interior Design is one of the quickest ways to gain credibility and evidence of your skills.
Being Ofqual regulated, this qualification is highly regarded and recognised in the interior design industry. So, having this to your name will prove to both employers and clients that you have the theoretical knowledge and practical skills to bring their visions to life.
On the back of completing this course, you will be in a strong position to apply for jobs as an Interior Designer or add interior design to an existing professional skillset.
Further Qualifications and Prospects
Should you wish to, you can take your passion for creating amazing spaces further by studying related courses in Eco Building Design or studying specific areas like Feng Shui in more detail.
You could even learn how to run your own interior design business by studying our online Small Business Finance course.
Sign up to our Newsletter