20% OFF
Save £279.00 - Don't miss out!
Part-Time Trinity CertTESOL (Level 5) – RQF
Get in touch with us and we'll call you back
Get in touch with us and we'll call you back
SALE

Savings End Midnight Friday 29th September

SALE

Savings End Midnight Friday 29th September
Part-Time Trinity CertTESOL (Level 5) – RQF
This Course At A Glance:
Land a job teaching English job in any country
Teach English Anywhere
15-week fast-track course
2 evenings a week
Tuesday and Thursday evenings (6 pm to 9 pm) plus online study
Our Trinity CertTESOL course will get you qualified to Teach English as a Foreign Language/Teach English as a Second or Other Language all over the world, including in countries where English is the primary language, like the USA, UK, and South Africa.
It's widely respected by employers and recognised across the globe. You'll be able to teach in a location abroad, in your home country, or online. It's a great choice if you're looking to make a career out of teaching English.
Tutor-led lectures where you can ask questions
Live lesson planning support
Over 6 hours of actual teaching practice with non-English speakers
Support from our highly qualified and experienced tutors
The opportunity to learn in a group, with up to 12 like-minded trainee TESOL teachers
Post-lesson feedback
Follow-up self-access course to provide you with extra support when you first start teaching
15-week part-time course
Potential salary
On average up to £35,000 per annum (source: Prospects.ac.uk).
Or set up your own business and the earning potential is unlimited.
Finding work
The Department of Education has reported that TESOL teachers are in high demand internationally, and it's not surprising when you think about the fact that English is the main language used to communicate in businesses, schools, and the travel industry, all over the world!
You will find that most people taking the Trinity CertTESOL are employed within a month of finishing their course, as there is always a big demand for this type of qualification.
All you will need to decide is which type of work is the best fit for you, whether it's teaching online from the comfort of your own home, working online as a digital nomad while you travel the world, teaching in schools abroad (e.g. in South East Asia or South America), or teaching in schools in your home country (e.g. the UK).
If you choose to get qualified through learndirect, we can also help you to kickstart your job search whenever you're ready, as we have long-established relationships with TESOL employers around the world.
About your Course
You will learn effective, communicative language teaching methodology for online and face-to-face teaching.
Additional information
This course is suitable for anyone who wants to use Teaching English as a Foreign Language/Teaching English as a Second or Other Language in an English-speaking country.
Graduates or students who are taking a gap year
Those who want to become teachers
Those who wish to change careers
For those who are already teachers
Those who are wanting to live or work abroad
Those who are wanting to work from home
Some of our testimonials
"I am thoroughly enjoying my course so far, and my tutor has been really helpful and has given me some great advice and understanding on how to help me pass my modules and questions, I would highly recommend." Olivia
"Was struggling to decide the best course options for the course I wanted to take, spoke to someone via chat and then a call and they were very helpful! I am now enrolled in the course I want to do and have made a start." Kerri
"I am really loving my course so far and I am over the moon on passing my first assignment. Cannot believe how quickly my tutor checked my work and I'm so grateful for all the comments that she left. I'm not the most confident person but she has really boosted my confident and that's something money can't buy. Thanks again." Emma
A day in the life - Trinity CertTESOL Teacher
Teaching mixed-ability groups of students
One-to-one lessons
Lesson planning
Marketing your skills
Training sessions
Tutors
You will be provided with support throughout your learning journey. Specialist tutors will be assigned to you, guiding you through your Teaching Practice. They'll mark your assignments and answer your questions.
Dave Birch
TESOL Director at learndirect
Teaching experience:

33 years

Where have you taught

I've taught English in Japan, London, Hong Kong, Russia, Italy and Scotland
---
Georgina Lysandrou
TESOL Tutor
Teaching experience:

10 years

Where have you taught

I have worked in different language schools, summer schools and at university in London, Italy, Portugal and Cyprus.
---
Alina Promska
TESOL Tutor
Teaching experience:

13 years

Where have you taught

I have taught English to all levels and age groups in Ukraine, Poland and England.
---
Modules
In the Trinity CertTESOL Level 5 Course you'll cover:
Language-teaching methodologies
How to teach English online and face-to-face
Lesson planning
Designing materials
Teaching practice
Specialist teaching including young learners, Business English and Academic English
Language awareness including English grammar, vocabulary and phonology
To download our course timetable, please click here.
Entry Requirements
Learners must be aged 18+ to enrol and must already have a Level 3 (A-level or equivalent) qualification. Learners will also need to have at least a C1 level of English on CEFR and will need to be available for live classes as scheduled (normally Tuesday and Thursday 6pm-9pm UK time) as well as being able to undertake 8-10 hours of self study per week. To successfully enrol, learners must pass the application and interview after booking - a full refund will be provided if this stage isn't passed. Learners must also be computer literate, as all live sessions are held over Zoom. Learners will need to attend two live observations outside of the timetabled hours and moderation day at the end of the course.
Minimum Age restriction
18+
Average completion timeframe
15 weeks
Assessment requirements
Your work will be moderated by Trinity and the 5 units are assessed as follows: Unit 1 Teaching Skills: 6 hours of observed and assessed teaching practice to non-English-speaking students plus a teaching portfolio of materials for review and guided observations. Unit 2 Language Awareness - Phonology and Grammar Lexis tests taken within the course. Unit 3 Learner Profile - a submitted assigment. Unit 4 Materials - a submitted asssignment. Unit 5 Unknown Language - a submitted assignment.
Placement or Practical required
This course includes live online classes which must be attended. A minimum of 80% attendance is required to pass the course.
If placement or practical required, when?
As timetabled
Is Membership Required?
No Membership
Observation By Us Required
No additional observation required. Live observations form part of the timetabled course.
Additional requirements
Learners will need a desktop PC or a laptop to complete the course. iPads and/or mobile phones are not suitable. There is also a £161 moderation fee that needs to be paid before the end of the course, and a £51 referral fee payable if any assignments need to be remarked. Learners should also budget around £50 to be able to purchase text books to support their learning.
Certification Timeframe
Learners can expect to receive their certificate around 2 months after moderation. The course must be fully paid off before the certificate is issued.
Extension Rules
No extension possible, course runs over set time
Course Fees
All course fees, inclusive of all payment plans including our Premium Credit Limited option, must be settled before certification can be ordered.
*You will have access to the course for 24 months.

Assessment
This is part-time and takes 14 weeks to complete (UK time zone) and there are 6 hours of assessed and observed teaching practice.
Organising your Teaching Practice
This is all organised and part of the timetabled courses – you don't need to arrange anything! Each afternoon you will have live students to practice your skills on and receive feedback from a supportive and skilled tutor.
Accessing your course
Instead of sticking to specified studying hours, we've made our course accessible via our online portal 24 hours a day, 7 days a week from your phone, laptop, PC or tablet. There will also be part-time timetable lessons from 6pm to 9pm Tuesday and Thursday. Attendance at these timetabled sessions is mandatory.
How you will be assessed
Three written projects based on practical applications of teaching methodology
A teaching portfolio that includes your tutors' feedback on your teaching practice, your own reflective journal and your evaluations of lessons you have observed
Getting started
Once you enrol, you will be sent your login details through email. Our support team and academics are on hand to help if you need any assistance along the way.
Qualifications
Trinity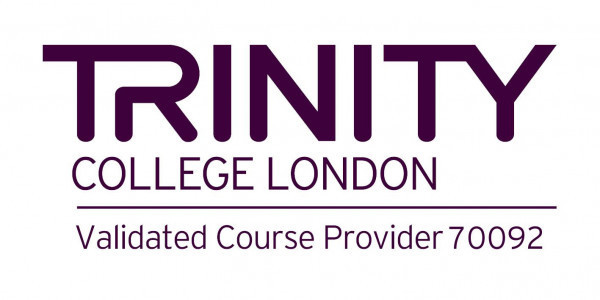 The Trinity CertTESOL is one of our OFQUAL regulated qualifications and is listed as a level 5 on their Regulated Qualifications Framework (RQF).
Ensuring our courses are of a high quality and recognised by schools and employers around the world is core to our values. All learndirect courses undergo strict external monitoring and control, so you can be confident that your training is top quality.
Accredited by Trinity College London
OFQUAL listed level 5 qualification on the RQF
Accepted by ESL employers worldwide
This Trinity CertTESOL is administered through learndirect, the largest course provider in the UK. learndirect is a CertTESOL validated course provider (VCP number 70092).
This means that it is accepted by education authorities, immigration and visa departments all around the world and is a benchmark qualification within the industry.
It is also accredited by Trinity College London which is a leading international exam board that operates in over 60 countries.
Fees and Enrolment
If you want to enrol on this amazing course, these are the key steps you'll go through
Online Application Form - you'll need to provide details about your work and educational background and why you want to do the course. You will also need to submit copies of your qualifications and ID (in line with entry requirements*).
Zoom interview with Course Director - this will include a 'live' writing task, assessment of your spoken English, assessment of your ability to perform under pressure, and a discussion about your approach to teaching and education.
Achieve a place on the course – if you pass your interview stage, congratulations! You have secured a place on the course!
Receive the start date for your course – so you know when you can start studying!
*Entry requirements: Trinity state that these must be 'qualifications for entry to higher education in the UK or in the trainees' home country', e.g. Level 3 qualifications equivalent to 2 or more A levels.
The price of your course does not include the Trinity College London moderation fee of £161 - this fee may be subject to change by Trinity.
Course dates 2024
14th November 2023 to Sunday 3rd March 2024 (1 week break over festive period)
9th January 2024 to Sunday 21st April 2024
6th February 2024 to Sunday 19th May 2024
23rd April 2024 to Sunday 4th August 2024
21st May 2024 to Sunday 1st September 2024
6th August 2024 to Sunday 17th November 2024
3rd September 2024 to Sunday 15th December 2024
130
guided
learning hours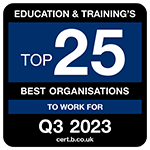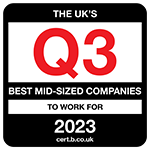 Sign up to our Newsletter