Access to Higher Education Diploma (Radiography)
Accreditation by Open College Network West Midlands
600
notional
learning hours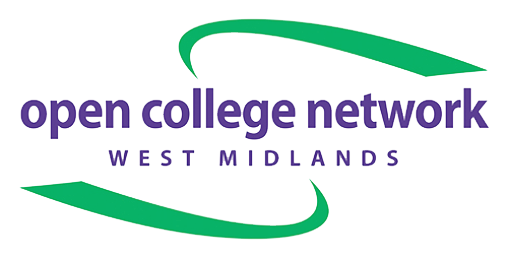 Access to Higher Education Diploma (Radiography)
Gain essential skills in radiography
Study cell biology and atomic structure
Learn about the roles and responsibilities of healthcare professionals
Develop the skills for a rewarding career
Qualify in less than a year
Earn a nationally recognised qualification
About your Diploma
Radiography incorporates a blend of science and medicine, studying everything from atomic structure to anatomy to give you the skills you need to start your career in radiography.
You will study core scientific and medical principles essential to working with radiation and hazardous materials safely, as well as how to provide support for the patients in your care.
An Access to Higher Education Diploma (Radiography) gives you the skills not only to pursue a career in radiography but sonography, biomedical science, microbiology, dentistry and more.
The course 'Äď and the degree you'Äôll be eligible to study after 'Äď will provide you with a diverse range of knowledge and skills that will be invaluable wherever your career takes you.
Getting Started
Access to Higher Education (Radiography) will prepare you for study at university, in addition to providing you with a nationally recognised qualification to improve your job prospects.
The course is developed by subject experts, in conjunction with universities to ensure the material will be of the greatest value to you when you start your degree.
This is Access to Higher Education Diploma is an online course so you can start your studies the same day you enrol. All you need to do is log in to the student portal and all your course material will be there waiting for you.
Because of this, you can progress through your course at your own pace, you can qualify within a year. You will be provided with an Individual Learning Plan that outlines the submission deadlines for your assignments to help keep you on track throughout your studies. An Access to HE Diploma can be completed within two years although on average, learners take 9 to 12 months to complete their Diploma.
learndirect is the UK's leading online course provider, so you can be confident that you will get the support you need to succeed. In addition to our industry-leading learning platform, we'll also provide you with a dedicated team of tutors who will help you throughout your studies. They will answer questions, mark your assignments and provide detailed feedback.
This will allow you to get the best possible grade and meet your learning goals.
Modules
The units are broken down for you here so that you can see what your qualification will include. However, the assignments you complete have been designed so that you can complete multiple tasks together where possible and you will see a different number of assignments in your personal portfolio; you will still be completing the whole qualification.
Unit 1: Preparing to Study
On completion of this unit you will:
Understand how study is organised and planned
Understand how to apply theories of learning in relation to personal approaches to learning
Understand a range of constraints upon study
Understand the importance of assessment feedback
Unit 2: Academic Writing Skills
On completion of this unit you will:
Be able to write with relevance in responding to an academic task
Know how to interpret and discuss ideas and issues in responding to a set, academic writing task
Be able to summarise for academic purposes, selecting key points, information or central ideas
Unit 3: Preparing a Written Assignment
On completion of this unit you will:
Understand how to use key information sources
Understand why sources are acknowledged and referenced
Understand a range of reading strategies
Understand note-making methods
Understand how to plan, draft and produce a written assignment
Unit 4: Cell Biology
On completion of this unit you will:
Understand the structure and organisation of cells, including stem cells
Understand cellular metabolism
Understand how cells grow and divide
Unit 5: Electromagnetic Spectrum
On completion of this unit you will:
Understand the principles and types of electromagnetic waves
Understand the properties of visible and ultraviolet light
Understand the properties of microwaves and infrared
Understand the biohazards of ultraviolet and infrared radiation
Understand the hazards and uses of X- Rays in medical applications
Unit 6: Atomic Structure
On completion of this unit you will:
Understand protons, neutrons and electrons in terms of their relative charges and masses
Understand the distribution of protons, neutrons and electrons in an atom given its Atomic number and Mass number, including some isotopes
Understand the number and relative energies of the s, p and d orbitals for the principal quantum numbers and know the shapes of s, p and d orbitals
Understand how ionisation energies of elements relate to reactivity
Understand the position of elements within the Periodic Table from ionisation energy data
Unit 7: The Human Muscular and Skeletal System
On completion of this unit you will:
Understand anatomical terminology
Understand the skeletal system and locomotion
Understand the muscular system
Unit 8: Medical Physics
On completion of this unit you will:
Understand atomic structure
Understand the nature of alpha, beta and gamma radiation, and X-rays
Understand the main uses of ionising radiation in monitoring and treatment
Understand how radio isotopes are used in healthcare
Understand the health applications of a selected part of electromagnetic spectrum
Understand how ultrasound is used in healthcare
Unit 9: The Roles and Responsibilities of Health Care Professionals
On completion of this unit you will:
Understand the changes to the roles and responsibilities of a chosen healthcare professional
Understand the role of professional/regulatory bodies for a healthcare professional, for example HCPC and Nursing and Midwifery Council
Understand the current multidisciplinary approach to healthcare
Unit 10: Human Disease and Prevention
On completion of this unit you will:
Understand the categories and causes of disease using infectious disease to illustrate your answer
Understand the epidemiology of commonly occurring diseases/conditions
Understand preventative measures for a chosen disease or condition
Unit 11: Periodic Table
On completion of this unit you will:
Understand the periodic table
Understand periodicity in the elements of period 3
Understand ionisation energy
Understand oxidation and reduction
Understand the reactions of the Group 2 metals
Understand the group 7 elements
Unit 12: Radioactivity
On completion of this unit you will:
Understand the main types of ionising radiations and their measurement
Understand radioactive decay
Understand the practical applications of ionising radiation and radioisotopes and their use with acceptable safety
Unit 13: Atomic Structure & Bonding
On completion of this unit you will:
Understand the structure of the atom
Understand electronic structures
Understand the formation of ionic bonds
Understand the formation of covalent bonds
Unit 14: Statistical Research
On completion of this unit you will:
Understand how to plan for an investigation within an appropriate subject area
Understand how to carry out an investigation by collecting and processing an appropriate range of data
Understand how to Interpret and analyse results
Understand how to evaluate the investigation
Unit 15: Physics
On completion of this unit you will:
Understand the connection between force and motion and be able to use Newtons Laws of Motion
Understand conservation of energy and momentum
Understand the concepts and vocabulary of wave motion
Understand the straight-line model of the behaviour of light
Understand the behaviour and properties of magnets and magnetic fields, electric charge and electric current
Unit 16: Chemical Bonding and Structure
On completion of this unit you will:
Understand the nature of organic chemicals
Unit 17: Optics & Sound
On completion of this unit you will:
Understand the Laws of Reflection
Understand the Laws of Refraction
Understand the action of convex and concave lenses
Understand the simple optics of the eye
Understand the nature of transverse and longitudinal wave motions
Understand how the ear detects sound waves
Requirements
Anyone wishing to continue their education with an Access to Higher Education Diploma, it is necessary they have a GCSE Grade A-C in maths and English (or Functional Skills Level 2 or new GCSE Grade 4-9) with a desire to continue a related degree at university. If you do not hold these qualifications then you must be working towards them whilst completing your Access to HE Diploma.
Our Access to Higher Education Diplomas fulfil entry criteria for a broad range of university degrees and can be used in conjunction with the standard UCAS application process. In short, Access to HE Diplomas have a track record of helping learners get to the university and degree of their choice. Learners must bear in mind each university has its own set of admission criteria and places are subject to demand. Varying admission criteria can include but are not limited to the following:
Number of credits to be attained at merit or distinction level.
Successfully passing a face-to-face interview at the University.
Passing a University's proprietary literacy and numeracy assessments.
Completion of specified work placements or work experience.
GCSE Grade A-C (new system 4-9) in maths and English (or equivalent Level 2 such as Functional Skills).
Learners must undertake their own research to ensure their Diploma gives them the best possible chance of gaining entry to their university of choice. It is not possible for learndirect to accept any liability if any Access to Higher Education Diploma student fails to secure an offer from a higher education institution.
Assessment
A range of units make up this qualification, with an assignment at the end of each. You will submit your work to your tutor for marking and tailored feedback. You must acquire 60 credits in total in order to achieve the Access to HE Diploma (Radiography). Of these credits, 45 will be taken from graded units which focus on the academic subject areas included in the course. The remaining 15 come from ungraded units included to help you to improve your academic writing and study skills.
As part of your programme, you will also receive help as well as guidance on your university application and the research you need to do to get the most out of your diploma.
Qualifications
Open College Network West Midlands

On successful completion of the Open College Network West Midlands Access to Higher Education Diploma (Radiography) you will receive a QAA recognised Access to HE Diploma at level 3 (QAA ref: 40012360)
Open College Network West Midlands are a national Awarding Organisation, regulated by Ofqual, the Quality Assurance Agency for Higher Education (QAA) and Qualifications Wales, to develop and award nationally recognised qualifications.
Open College Network West Midlands work in partnership with employers, training providers, colleges, universities, schools and voluntary and community organisations to offer vocational credit-based qualifications, Access to Higher Education Diplomas and quality assured Customised Accreditation that enables learners gain employment or to progress into further learning and Higher Education. They also Quality Endorse organisations internal training and skills delivery.
Sign up to our Newsletter