Level 3 Professional Diploma in Fashion Design (RQF)
261
guided
learning hours
SALE

Savings End Midnight Friday 31st March

SALE

Savings End Midnight Friday 31st March
Level 3 Professional Diploma in Fashion Design (RQF)
This Course at a Glance
Get qualified as a Fashion Designer
Created and led by industry professionals with years of experience
Understand everything that's involved in the design process, the impact of fast fashion, and more
Flexible online study with no classes or exams
Nationally recognised Ofqual qualification
About Your Diploma
If you're already working in fashion design and want to add credibility to your creations, or you're looking for a fast and effective way to start designing apparel in your career, this course will help you stand a cut above the rest and prove you've got the skills fashion houses are looking for.
You'll go from fashion enthusiast to pro designer with this Level 3 Professional Diploma in Fashion Design, as it's been created by subject matter experts with the intention of kick-starting your career.
Through a host of fascinating and job-critical modules, you will be able to create show-stopping pieces for a profit from the get-go.
You will experiment with fabrics and learn which to use for different silhouettes, movements and draping effects. You will also learn how to bring your designs to life by studying the deconstruction and construction methods that will have you assemble garments with maximum impact.
The course will teach you how to present the fashion illustrations you've created on the back of client design specifications, showcasing their strengths and how they could be improved. Other modules will also help you move away from the fast fashion mindset and towards sustainable practices, so your clothes can be both stunning and environmentally friendly.
Ultimately, you will be able to stop admiring the big names on the runway and start creating your own fashion-week-worthy collections.
Getting Started
learndirect is the leading UK distance learning provider, with a vast portfolio of online courses that help aspiring professionals achieve their career ambitions.
This online Level 3 Professional Diploma in Fashion Design is accredited by Training Qualifications UK (TQUK) and regulated by Ofqual. So you can be assured of the quality education you're getting ahead of your career.
Comfortable Career Transition
Your journey into a professional fashion design job begins as soon as you enrol, as all the learning materials are immediately available through our innovative online learning platform. To help make the switch to your dream career easier, our online course doesn't have any classes or timetables, so you can upskill and get qualified around your existing employment.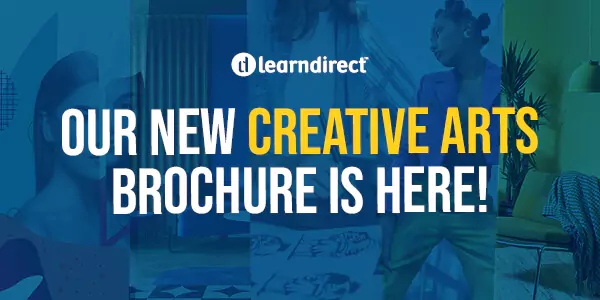 Modules
Unit 1: Idea Generation in Fashion Design
On completion of this unit you will:
Be able to define a client and understand their needs
Be able to use idea-generating techniques for a specific design
Be able to conduct research to support a theme
Be able to produce a presentation which defines a design based on a theme and research
Unit 2: Fashion Illustration and Working Drawings
On completion of this unit you will:
Be able to research influences in fashion illustration
Be able to use drawing techniques for fashion illustration
Understand what a fashion technical drawing is
Be able to create fashion illustrations and working drawings
Unit 3: Textiles for Fashion Design
On completion of this unit you will:
Be able to research and collect fabrics for use in fashion design
Understand fabric development
Know how different fabrics drape
Unit 4: Fabric Experimentation
On completion of this unit you will:
Understand health and safety when developing design ideas
Understand manipulation techniques
Be able to use manipulation techniques
Understand how different fabrics drape
Unit 5: Fashion Design and Communication Techniques
On completion of this unit you will:
Be able to experiment with fashion design techniques
Be able to create a sketchbook for fashion designs
Be able to present a final fashion design
Unit 6: Introduction to Sustainable Fashion Practices
On completion of this unit you will:
Understand the ways materials can be reused for sustainable practices
Demonstrate the use of sustainable initiatives in recycling clothing
Unit 7: Introduction to Patterns
On completion of this unit you will:
Be able to select a pattern to suit a client's brief
Be able to use a basic pattern
Be able to accurately cut out patterns in selected fabric
Unit 8: Pattern Cutting and Garment Making for Fashion Design
On completion of this unit you will:
Be able to create a toile from a pattern
Know how to check pattern fit on a client
Be able to carry out alterations to a pattern to create a better fit
Unit 9: Professional Development
On completion of this unit you will:
Understand career opportunities within the fashion design sector
Be able to undertake a personal skills analysis
Be able to compile personal marketing material
Entry Requirements
You don't need any prior knowledge or experience, however, you will need to be aged 16 or above to enrol.
Minimum Age restriction
16
Average completion timeframe
You have 24 months to complete this course, however it is possible to complete it in as little as 6 months with full time study. The average completion time for this course is approx 10 months.
Assessment requirements
This course tests your knowledge through a range of end-of-unit assessments, and a professional interior design project, all of which your tutor will provide feedback on to help you learn and progress.
Additional requirements
Throughout your learning journey, you will need access to various pieces of equipment and stationery to help support your learning. These will not all be required at once and can be sourced as and when needed. a. You will need access to a sewing machine b. A selection of fabric (which can be off-cuts, scraps, or old garments), c. Access to a mannequin d. Fabric scissors e. Colouring mediums (e.g., colouring pencils, paint, chalk, pastels etc f. A sketchbook, pencils, pens, and glue.
Certification Timeframe
Certification can be expected approximately 1 month from the date you complete the course.
Course Fees
All course fees, inclusive of all payment plans including our Premium Credit Limited option, must be settled before certification can be ordered.
*You will have access to the course for 24 months.

Assessment
Your knowledge will be tested throughout the course in a range of end-of-unit assignments. These will need to be submitted to your tutor for feedback which will help you learn and progress. There are no exams.
Qualifications
TQUK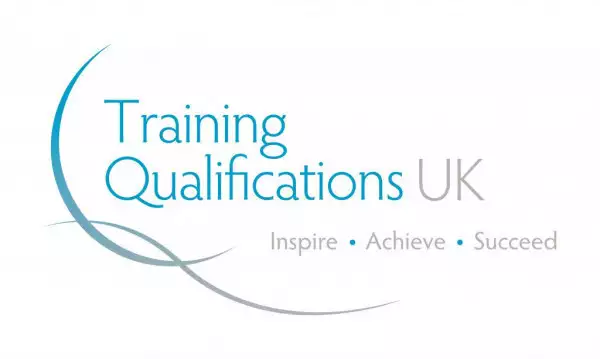 This course is accredited by Training Qualifications UK and regulated by Ofqual. Upon successful completion, you will be awarded the Level 3 Professional Diploma in Fashion Design (Qualification Number: 610/1615/9).
Established in 2013, Training Qualifications UK are one of the most forward-thinking and agile Awarding Organisations in the UK. They work closely with both employers and providers to ensure learners receive qualifications that have impact in the workplace and help learners succeed in all walks of life.
If you're a fashion enthusiast who wants to put your eye for style to use in a rewarding career in design, this Level 3 Professional Diploma in Fashion Design will teach you all you need to get career ready.
From brief to production, you will learn about everything that's involved in the fashion design process so you create clothing and accessories in line with brand budgets, styles, values, and constraints.
Besides exploring a host of job-critical topics, the course is also Ofqual regulated and highly regarded in the fashion industry. By having this qualification to your name, employers and clients will know that you have the skills to bring creative concepts to life.
Further Qualifications and Prospects
Once you've mastered the design and professional skills required to be a Fashion Designer, you could advance your knowledge by studying aspects like Clothing Production in more detail. You could also learn how to branch out on your own entirely with confidence by studying our online course in Small Business Finance.
Sign up to our Newsletter