TEFL INTERNSHIPS
Multiple dream teaching locations
Government regulated TEFL course included
Full support before and during your internship
Enrol today with a low deposit & spread the costs over 24 months
VIETNAM INTERNSHIP
5-month teaching internship
£570 monthly salary
Orientation & full support throughout
Secure your place for just £99
JAPAN INTERNSHIP
12-month teaching internship
£1300 - £1,800 monthly salary
Enrol today with a low deposit & spread the costs over 24 months
THAILAND INTERNSHIP
5+ month teaching internship
Monthly salary of up to £950
Enrol today with a low deposit & spread the costs over 24 months
SOUTH KOREA INTERNSHIP
12-month teaching internship
Up to £1350 monthly salary
Up to £1350 completion bonus
Enrol today with a low deposit & spread the costs over 24 months
TEFL Internship/Travel Packages
Get Paid to Teach and Travel with Full Support in a Group
Amazing locations
to choose from
Unforgettable teaching experiences
Adventure-of-a-lifetime made easy!
Paid positions
Welcome to the learndirect Faculty for TEFL (Teaching English as a Foreign Language) Internships - making teaching abroad hassle-free
Are you daydreaming about world-class beaches, glittering temples, tropical treks or buzzing cities? Whatever it is, we've got an Internship package to suit you.
Our internship packages are the key to you teaching and travelling the world. As part of the package, you will get qualified to Teach English as a Foreign Language (TEFL) and then one of our experts will arrange your overseas teaching job. We do all the hard work for you, so you can focus on the fun and never feel underprepared.
We've got international links with over 600 schools and internship timescales ranging from 5 to 12 months, so you can choose the experience that suits you.
You could find yourself in far-off corners of the world such as Japan, Vietnam, South Korea, and Thailand, teaching children of all ages and sampling the delights of your local community in no time at all!
Whether you are a seasoned traveller or a total travel newbie, TEFL (Teaching English as a Foreign Language) is the best way to see the world and meet people from all walks of life!
Internship abroad in amazing locations
Full training provided (120 hour TEFL certificate)
Internship preparation course
Orientation
Continuous in-country support
Socialise with 20+ other interns
View our TEFL and TESOL courses
Full Training Provided
Our TEFL internship travel packages come with a 120-hours of online TEFL training so you can gain all the essential skills you need, a certification and the confidence to teach English as a Foreign Language on your internship. This is an internationally recognised and trusted qualification, approved and regulated by the UK government-regulated by Ofqual.
In-Country Support
With the help of our internship partners we provide you with a wide range of support from visa guidance, accommodation and in-country support to orientations and internship preparation courses. You'll meet fellow interns and settle into your exciting new country and role with ease.
Experience & School Links
The Teach and Travel Group team are dedicated TEFL/TESOL experts with over 27 years' experience, links with over 600 international schools and hundreds of thousands of graduates teaching worldwide - making the partnership with learndirect perfect for your TEFL/TESOL training and career.
Download Your Internship Prospectus
To find out more about the details of our TEFL courses
please download our prospectus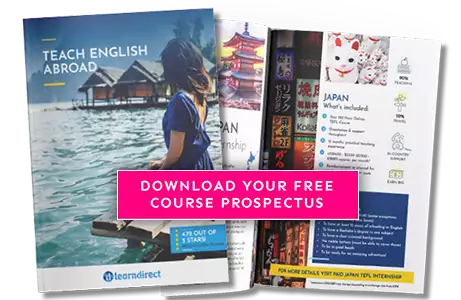 Student Testimonials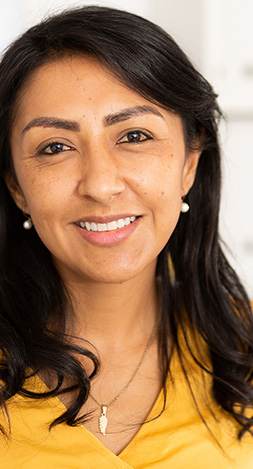 "Time management is not so simple but the desire to be a good nurse in this country makes me not give up. I try to combine work with school and have time to enjoy this wonderful life. Thank you to learndirect and to all of the wonderful team for your support."

Gia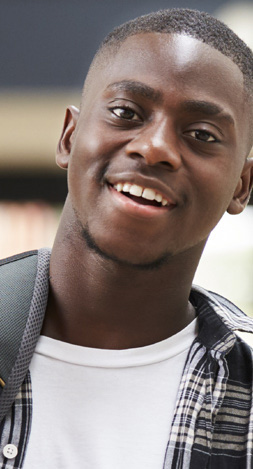 "When I was reading learndirect's website, there was a lot of information about what the units would be, what the cost would be, and how long you had to do the course. Because the website was giving me lots of information and it seemed really upfront and honest, that's why I decided to go ahead with learndirect.

You can message your tutors at any time, support is always available, and you can submit your work at any time as well. I feel like you've got a bit more freedom and that's why I find that the course suits me and my needs because I can do it whenever I want."

Bilal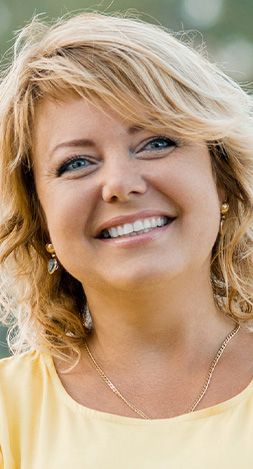 "I'm a mum that stays at home with 8 children, I thought learndirect was really convenient for me for my family life."

Emma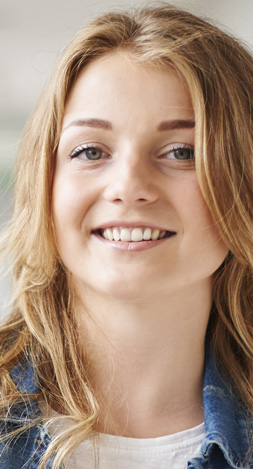 "I looked at reviews of quite a few other places to study remotely and flexibly. That's what I was looking for, and learndirect had some of the best reviews, and it came recommended by friends as well.

I work full-time, I've got kids, I'm so busy, so I can log in at night. If I've got a day off and the kids are at school, I can do a full day's work, I can do an hour's work, I'm not missing anything."

Jess