Zookeeping Level 3 Diploma (RQF)
Zookeeping Level 3 Diploma (RQF)
Key Points
Develop skills and knowledge in zookeeping
Learn about conservation, zoo design and disease prevention
Confidently enhance your skillset for potential employment
Complete the course within a year
Employer recognised RQF qualification
Dedicated tutor guides your learning
Overview
The Zookeeping Level 3 Diploma is a comprehensive course that allows you to delve into the world of zookeeping.
It's the perfect way to turn your passion for animal welfare into a rewarding career.
The diploma will expand your understanding of zookeeping and how to care for large animals with complex needs in a zoo or safari setting.
Most of the course will be theory-based and online, however, there is a practical element too.
This allows you to see first-hand what it's like working in a zoo, gain essential knowledge and put into practice what you've learnt. You'll have the opportunity to have direct contact with a range of animals such as giraffes, elephants, tapirs and more.
This Zookeeper course consists of theory and practical training. The theory is studied online from home, at your own pace and with full tutor support. The practical training consists of 1 week training at Blackpool Zoo. This is a fantastic opportunity to gain experiential learning with a variety of species at this prestigious award winning Zoo.
Getting Started
learndirect is one of the UK's leading online course providers. Our online courses give you the flexibility to engage with your studies on your terms.
No matter what your commitments, online learning works around you. So, you're able to progress with your studies at a pace appropriate to your circumstances.
The only date you'll need to keep in mind is when you book the practical element of the course.
You'll gain essential knowledge on the fundamentals of zookeeping and work towards a fulfilling new career. With no classes to attend or timetable to stick to, you're in control of the pace and place of your learning.
What's more, we have dedicated and experienced online tutors to support you throughout your course. As well as all the material being readily available as soon as you enrol so you're able to start right away.
Modules
Zookeeping Level 3 Diploma (RQF) Modules
The course consists of 9 compulsory units.
Unit 1: Animal Welfare and Ethics
On completion of this unit you will:
Understand the main needs of animals in captivity and how they are met
Understand animal welfare and the assessment of animal welfare in zoos
Know how to manage the breeding of animals in captivity
Understand the ethical implications of keeping animals in a zoo
Unit 2: Conservation and Zoos
On completion of this unit you will:
Understand the different conservation options available to zoos
Understand why zoological collections are more suitable to different forms of conservation
Know how various breeding programmes work
Unit 3: Development of Zoos
On completion of this unit you will:
Know how the keeping of animals in captivity has developed historically
Understand the roles and perceptions of the modern zoo
Understand how zookeepers can assist with the roles of the modern zoo
Unit 4: Disease and Prevention
On completion of this unit you will:
Understand how to identify and report abnormal behaviours and signs of illness promptly
Understand zoonotic and animal diseases and how to prevent their spread
Understand the storage and maintenance of animal feeds
Understand how to source information about animal diets and nutrition
Unit 5: Enrichment and Training
On completion of this unit you will:
Learn why environmental enrichment is needed
Understand how enrichment is being used effectively
Explore how training improves the welfare of animals in captivity
Understand the behaviour and body language of zoo animals
Study the signs of stress in zoo animals, its management and the benefits of enrichment
Unit 6: Legislation and Zoological Collections
On completion of this unit you will:
Learn the legislation that is relevant to zoological collections in the UK and Europe
Understand zoo relevant associations in the UK and Europe
Explore legislation in animal transportation between zoos
Study controls on zookeeper and visitor interactions with animals
Unit 7: Management of Animals in a Zoo
On completion of this unit you will:
Understand the basic information required for the management of animals in a zoo
Understand how to use observational skills as a zookeeper
Understand the importance of record-keeping in the management of animals in a zoo
Unit 8: Zoo Design
On completion of this unit you will:
Understand the main considerations for and advances in, general zoo design
Understand the improvement of existing enclosures
Understand the risk assessment and health and safety, requirements for enclosure design
Unit 9: Zoos and the Media
On completion of this unit you will:
Understand the value of the media to zoos
Understand the role of the zookeeper concerning the media
Understand the forms of exposure to the media in a zoological collection
Be able to develop and explain the functions of a short presentation
Understand how all departments of a zoological collection must work together
Be able to design and explain the purpose of, suitable signage for a zoological collection

Unit 10: 1 week of Practical Training at Blackpool Zoo (2021/ 2022)
2021
​May 17th - 21st
June 21st - 25th
July 7th - 11th
Sept 20th - 24th
Oct 11th - 15th
Nov 15th -19th
Dec 6th - 10th

2022
Jan 17th - 21st
Requirements
As long as you have a desire to learn and a passion for animal care and conservation then you're good to go. No previous experience or qualifications required.
However, you will need a stable internet connection and a laptop so you're able to progress with your online course.
Assessment
When studying your Zookeeping Level 3 Diploma you'll be assessed internally by our qualified experts. You'll need to provide a portfolio of evidence upon completion of each unit.
When are you assessed?
As you're in control of the pace in which you learn, you're also in charge of when you hand in your assignments. This enables you to take as long as you need to thoroughly understand the unit before completing any assignments.
Practical Training
Within the Zookeeping Level 3 Diploma there is also the opportunity to apply your knowledge in real-life scenarios with a 1-week practical element.
The 1-week Practical Training programme includes both theoretical and practical learning. You'll be able to experience first-hand what working in a zoo is like.
The week will include:
Studying Primate nutrition and behaviour
Conservation and Sustainability
Specialist care of reptiles and invertebrates
Zoo administration: Including ZIMs, EEPs, Studbook management, Zoo licensing
Allocated time to research personal projects and area of interests
Direct contact with a range of animals such as giraffes, penguins, prosimians, aardvarks, tapirs and sea lions
Qualifications
Open College Network West Midlands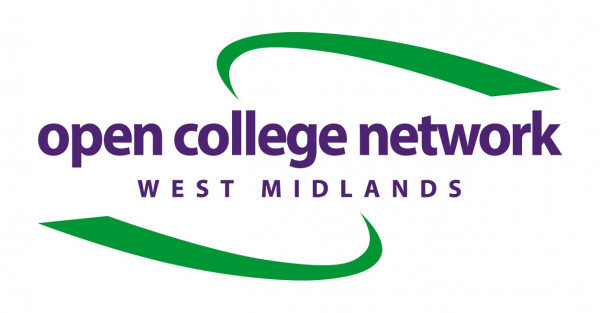 Upon successful completion of this course, you will be awarded the Zookeeping Level 3 Diploma (Qualification Number: 603/4158/0).
Open College Network West Midlands are a national Awarding Organisation, regulated by Ofqual, the Quality Assurance Agency for Higher Education (QAA) and Qualifications Wales, to develop and award nationally recognised qualifications.
Open College Network West Midlands work in partnership with employers, training providers, colleges, universities, schools and voluntary and community organisations to offer vocational credit-based qualifications, Access to Higher Education Diplomas and quality assured Customised Accreditation that enables learners gain employment or to progress into further learning and Higher Education. They also Quality Endorse organisations internal training and skills delivery.
Upon completion of the Zookeeping Level 3 Diploma, you will be ready to seek employment in zoos and safari parks. Working alongside other animal care professionals to ensure the safety and conservation of our planet.
The qualification has been designed with employers to enhance your career prospects.
You could also opt for university and expand your knowledge further. As well as broaden your horizons for employment.
Sign up to our Newsletter