Cyber Security
Overview
Knowing the important parts of cyber-security is very handy. The majority of us use computers, so it's vital we know how to keep our data safe. This course is all about that.
We'll give a great, comprehensive overview of the cyber-security landscape. You'll come away with an understanding of how people can stay protected.
This course is in 7 lessons and comprehensively covers the basics of cyber security, cloud computing, forensic investigations and ransomware.
Modules
Basics
The state of cybersecurity
The cybersecurity field's key influences and issues
The fundamental security principles that underpin cybersecurity
Cloud Computing
What the Cloud actually is, and its different storage variations
Context relating to cloud security risks, and different type of attacks
What you can do to protect yourself
Computer Forensics - Investigations
Who uses computer forensics, and their processes?
Why deleting data is not always straight-forward, with examples
What automated investigating is, and how data can be retrieved this way
Introduction to Ransomware
Information Security
Cybersecurity
Encryption
How to protect your data
Preventing attacks
Ransomware and Cybercrime
The explaination of what constitutes Cybercrime, and different types of it
Details of the WannaCry Attack of 2017, the most severe Ransomware attack to date
An understanding of how thousands of people could have avoided the attack
Ransomware Prevention - Preventing Attacks and Contingency
In-depth prevention tips
Contingency Plan
Reporting the attack
Types of Ransomware, Acts and Obligations
Different types of Ransomware - Scareware, Screen Lockers, and Encrypting Ransomware
Data Protection Act 1998
Client Contractual Obligations
ISO 27001 Compliance
Preventing attacks
Requirements
There are no entry requirements in order for you to begin this course.
Assessment
At the end of this course there is a short assessment which you can take in your own time.
Qualifications
Once a learner has passed the assessment at the end of the course, they will be able to download a learndirect certificate to confirm their progress.
This course gives a comprehensive overview of cyber security and is relevant to anyone working in, or wanting to enter the cyber security workforce. It also provides business users with a wide range of information to help them manage cyber security within their business.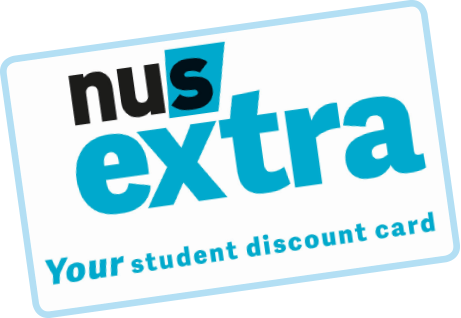 Get your NUS Extra card
All professional development students are eligible for the NUS Extra card, which gives you access to over 200 UK student discounts with brands like Co-op, Amazon and ASOS. Apply and find out more at http://cards.nusextra.co.uk/