Navigating Your Path to Higher Education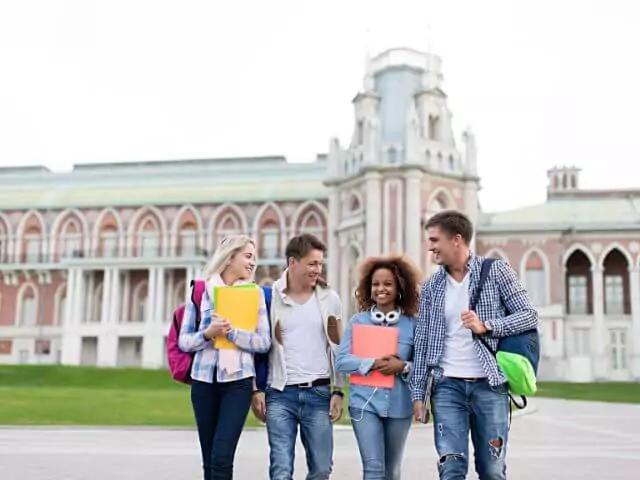 The journey to higher education can be both exciting and overwhelming. A crucial step in applying to universities in the UK is through UCAS (Universities and Colleges Admissions Service). We will provide you with a comprehensive guide to navigating the UCAS process, from understanding its significance to submitting a compelling application.
Understanding UCAS
UCAS serves as the central application hub for undergraduate courses in the UK. It streamlines the application process, allowing students to apply for up to five different courses at various institutions using a single application. UCAS not only simplifies the application process but also ensures fairness and transparency for all applicants.
Researching and Shortlisting
Before diving into the application process, it's essential to conduct thorough research. Explore different universities and their courses, considering factors such as location, course content, reputation, and career prospects. Shortlist the universities and courses that align with your interests, goals, and academic abilities.
Application Components
The UCAS application consists of several components:
Personal Information
Provide your personal details, including your name, contact information, and residency status.
Education History
List your educational qualifications, including GCSEs, A-Levels, or any equivalent qualifications, such as Access to Higher Education Diplomas. Be accurate and provide relevant information, as universities use this to assess your academic suitability.
Course Choices
Select up to five courses in order of preference. Ensure you meet the entry requirements for each course and consider their individual deadlines.
Personal Statement
Arguably the most critical part of your UCAS application, the personal statement allows you to showcase your passion, achievements, and suitability for your chosen courses. Spend ample time crafting a compelling personal statement that highlights your academic interests, extracurricular activities, work experience, and career aspirations.
Reference Letters
Request reference letters from tutors, teachers or individuals who can vouch for your academic abilities, character, and potential. Choose referees who know you well and can provide a detailed and positive recommendation.
Meeting Deadlines
Pay close attention to the application deadlines. UCAS has different deadlines for different courses, particularly for medicine, veterinary medicine, and dentistry, as well as for international applicants. Missing the deadline could significantly impact your chances of securing a place.
Submitting Your Application
Once you have completed all the necessary components, review your application carefully. Ensure that all details are accurate and that your personal statement effectively communicates your passion and suitability. Once satisfied, submit your application through UCAS. You will receive a confirmation email once it has been successfully submitted.
Offers and Acceptances

Universities will review your application and respond through UCAS. There are three types of offers: conditional, unconditional, and unsuccessful. Conditional offers are contingent upon meeting specific requirements, typically academic grades. Unconditional offers mean you have secured a place without further conditions. If you receive multiple offers, you must select one as your firm choice and another as your insurance choice.
Responding to Offers
Once you receive offers, you must respond within the given timeframe. Carefully consider your options, including attending open days, reviewing course details, and consulting with tutors, teachers and mentors. Accept the offer that best aligns with your aspirations, meeting both academic and personal criteria.
We Provide UCAS Support to Our Learners
All learners who study an Access to Higher Education Diploma with learndirect will receive ongoing support with their UCAS application throughout their studies. The UCAS process is a crucial step on your journey to higher education in the UK. By understanding its components and following the steps outlined in this guide, you can navigate the process with confidence.
Remember, thorough research, careful planning, and a well-crafted personal statement are key to presenting yourself as a strong candidate. If you're aspiring to go to university but don't have the qualifications required, get in touch with a member of our team or click below to learn more.