Higher education can be the key that unlocks some of the most coveted jobs around. If you want to deliver babies as a midwife, save lives as a doctor, or inspire the next generation as a teacher, you'll need a degree, but the route to getting one has been limited historically. 
Now, Access to Higher Education Diplomas are providing a fast and flexible alternative to traditional pre-university qualifications, and they are paving the way for a new wave of graduates to achieve their potential. If you or your child wants to progress to university, this post will give you all the information you need about the access course. 
From how it works to the pros and cons of this Level 3 equivalent qualification, the students who've used it to achieve their goals, and how you can apply, we'll help you make an informed decision on whether you should go down this path to get your degree. 
What is Access To Higher Education and Why Does it Matter?
An Access to Higher Education Diploma is a Level 3 qualification that is equivalent to A-Levels and is widely recognised by universities in the United Kingdom as an alternative route to undergraduate study. It is designed to prepare students without traditional qualifications, such as A-Levels or BTECs, for the academic demands of university-level study.
The reason they are so beneficial is that you can complete access to higher education online, at home, and in less than a year. So, they get you ready for studying at university without having to go back to college for two years to get your A-Levels. 
This is an ideal solution for anyone who:
Wants to get onto their degree quickly
Can't commit to full or even part-time campus-based courses
Needs to continue earning while learning
Has to juggle childcare or other commitments with their studies
Simply wants to avoid a classroom of youngsters and learn at their own pace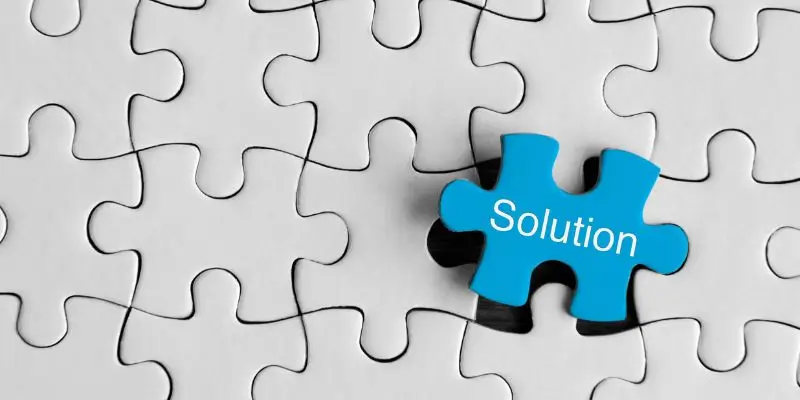 How Does Access To Higher Education Work? 
Access to Higher Education Diplomas will not only qualify you for your chosen degree pathway, but they help people returning to education prepare for undergraduate study and life at university too.
Access to HE Diplomas have been carefully designed to offer you a blend of subject-specific knowledge and academic study skills. This ensures that you're up-to-speed with learning at a higher level and will thrive in your degree programme.
Every Access to HE Diploma programme is broken down into modules. These access modules are assigned a specific amount of credits, which make up 60 credits in total.
Of these, 45 credits will be taken from your assessed, subject-specific modules, and 15 will be taken from the skills-based units that prepare you for academic study. You must pass all these credits to complete your access course qualification and demonstrate that you're ready for degree-level learning.
The credits you achieve will then equate to the number of UCAS Tariff points you have gained, based on your grades (pass, distinction or merit). This will enable you to see if you've met the entry requirements for your chosen university degree programme. For reference, an Access to HE Diploma with 45 credits at distinction, attracts the same number of tariff points as three A-Levels at Grade A.
The Pros and Cons of Access To Higher Education
Below we've outlined a number of areas that many people find to be a huge draw and the reason they study an access course over a more traditional option. We've also highlighted some areas that could be considered a downside of choosing the Access to HE qualification, so you can make an informed choice about whether it's the right option for you. 
Fastest Route to University
In many cases, the time it takes to meet the entry requirements for a degree can be too much for some people to commit to. No matter how badly they want to change their career and do something they love, spending two years in college before being at university for at least another three isn't feasible, especially if they have existing work or family commitments.
A-Levels are usually studied over two years and as much as online options are available, if you need two or three, it may still take you a while to complete them all.
If you've ever wondered 'how long is an Access to Higher Education course?', you will be pleased to know a huge pro with these courses is that they can be finished much faster. You do get up to two years to study them, but because you can study your Access to Higher Education courses online, completion is possible within a year!
This is because you have access to the entire course materials from the beginning. So, you get to work through Access to HE Diplomas at your own pace and complete them whenever you're ready.
More Vocational
This could be seen as a con, but it depends on what you are looking to achieve. Adult A-Level courses can be studied in a range of different subjects, with most being academic-focused and mirroring the types of subjects that you learn at GCSE level, such as English, maths, biology and more. Whereas an approved access course is more vocational, with subjects ranging from nursing and midwifery to engineering and sports science. 
So, Access to Higher Education online courses, UK learners, are typically better suited to those wanting knowledge directly related to the career they are pursuing.
No Exams
This one is music to the ears of anyone who hates an exam hall! Unlike their A-Level counterparts, Access to HE Diplomas are not assessed via an exam. Instead, you will be tasked with a series of online assignments, with one being issued at the end of each module. The access course assignment will be based on the topics you have studied during the module in question. 
Every access course assignment is marked by an experienced tutor, who will provide feedback to help you navigate your way through the remainder of your online Access to Higher Education courses. 
No Classrooms Required
If the thought of going back into a classroom to study around people younger than you puts you off making the move into your ideal career, an Access to HE Diploma saves you from this scenario.
A huge pro is that distance learning Access to Higher Education diplomas don't need to be delivered by a teacher. You can just log into the student portal and work through the materials independently. The materials for your course are an engaging mix of written, audio and visual content to keep your studies interesting and stimulating. They have also been designed with the help of industry specialists, so you know you're getting the exact skills that will be desirable to both universities and employers in your field.
While you may not be in a physical classroom with a teacher, you will have access to professional tutors for guidance and support. So, as much as you're learning in your own environment, you're not alone in your studies.
University Recognition
While most universities will accept an access course, UK learners should be aware that not all higher education establishments include Access to HE Diplomas as part of their entry requirements.
This understandably can be seen as a con and it makes it incredibly important that you check the entry criteria of your chosen university before applying. Just be sure to do your research ahead of time and you'll be assured by a wide range of universities that do welcome these alternative qualifications.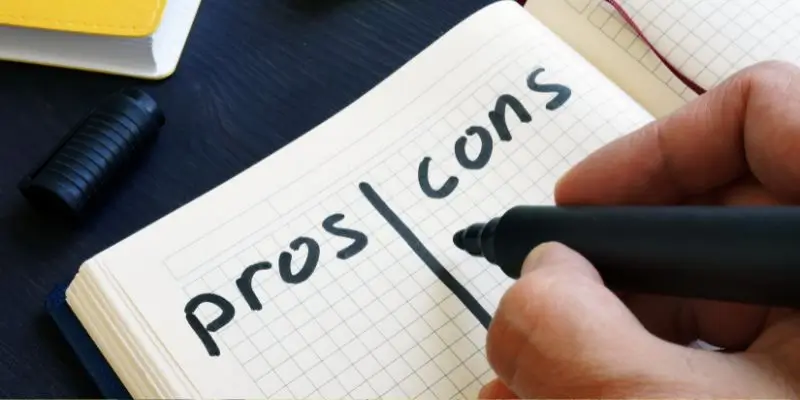 Examples of Access To Higher Education Learners
In most cases, the best way to know if something will be suitable for you is to hear it from someone who has used or done it before. Below are just some of the many amazing stories we've heard from our online Access to Higher Education UK learners.
Fran, aged 54, Access to Higher Education Diploma (Midwifery)
"Everything I learnt throughout my course has helped me significantly, with both my previous role as a midwife support worker and now with my current role [neonatal nursery nurse]. The course gave me a great understanding of the human body as well as a great understanding of the different stages of labour. This helped me immensely whilst working on both the postnatal and labour wards and also when I was a theatre runner."
Ujala, Access to Higher Education Diploma (Nursing)
"If you want to get into university the first year will be somewhat easy as this access to higher education course sets you up with the right foundation."
Kyle, aged 20, Access to Higher Education Diploma (Science)
"I have worked in a care home and want to go to uni and do a paramedic science degree next year because I want to help people more. I'm doing an access to higher education diploma in science 'cause I didn't do great on my science GCSEs and that is required for me to be able to do this degree next year at uni."
Sharron, aged 49, Access to Higher Education Diploma (Art and Design)
"I am finding the course extremely educational; I am learning so much! I wish I had done this earlier (I am a mature student). The writing tasks can be quite daunting but it has made me realise the importance of the written side of art."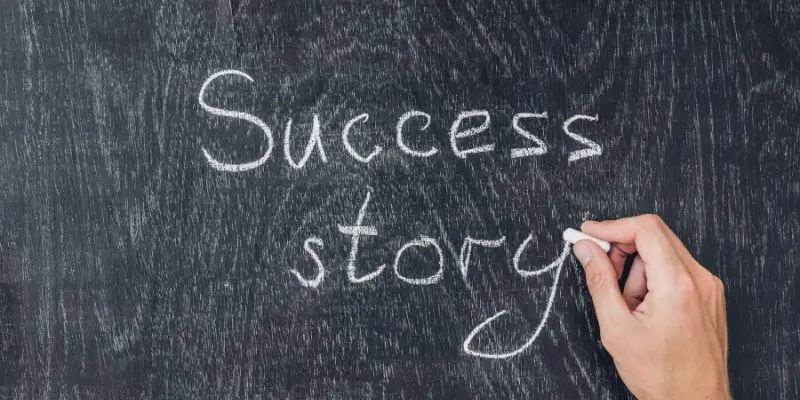 How to Apply For An Access To Higher Education Course
The application process for Access to HE Diplomas is straightforward, with learndirect, all you need to do is enrol on our website. However, there are a number of things you'll want to check and be certain of before you sign on the dotted line with any access course provider. 
Is An Access to HE Diploma Accredited?
First things first, you need to make sure the access course qualification you are paying for is worth the paper it's written on. Access to HE courses will give you a Level 3 qualification which is Ofqual and QAA-approved, so it's these seals of approval you need to look out for when choosing your course. 
This makes sure that access course providers are assessing your qualifications at the right level to prepare you to go to university (in this case, Level 3). QAA simply means 'Quality Assurance Agency' for higher education. Ofqual is the Office of Qualifications and Examinations Regulation, a non-ministerial government department that ensures tests and exams in England meet required standards. 
What Universities Accept Access to HE Diplomas?
We've stressed the importance of checking that your qualifications will allow you to progress to the university courses you have in mind. To do this, you should check the entry requirements page for the course you wish to study at university and scroll down to the Access to HE Diploma section, or 'alternative qualifications', to see if your access course would make you eligible to enrol. 
The UCAS website also contains all the information you need about your university application with your access courses. To be sure about your application, university admissions departments normally welcome emails or phone calls from prospective students. If you email or make a phone appointment, you can always give more detail about yourself and your background to gain a clearer picture of your application and the suitability of your qualifications, skills, life and work experiences.
Attending university open days and speaking to someone face-to-face can be advantageous too, it'll give you a greater sense of how you'll fit into the university. 
Which Access Course is Right For Me?
Choosing the right Access to Higher Education Diploma is crucial for your academic journey and future career prospects. So, you'll need to define your career goals before enrolling. To do this, consider your interests, skills, and potential career aspirations. This will help you identify subject areas that align with your passions and future plans.
You should also consider your learning style and preferences. Does the access course delivery method align with your needs? Decide early on whether you prefer full-time, part-time, or distance learning options. You should also take into account your learning pace, study environment preferences, and your commitments. Be sure to choose a course schedule that fits your lifestyle and allows you to balance your studies with other responsibilities.
Another wise thing to check over is the funding options available to you. Some Access to Higher Education Diploma providers may offer a more flexible payment schedule that will help you balance your outgoings better. 
What Happens After I've Completed my Access to HE Diploma?
When the time nears for you to move on to the next step in your journey, you need to organise your application to university. When you study with learndirect, our expert advisors will walk you through the process of completing your UCAS form and any of the supplementary information that is required to go in with your university application. This includes the provision of academic references, predicted grades, a personal statement, and any additional references required. 
This step can be quite daunting when going it alone, but with learndirect, our trusted team has helped so many learners like you get through it without issue. 
When Do I Need to Choose My University?
The best thing to do is research your preferred degrees and universities before enrolling on your online access course. Then, you should make a shortlist of those you would be happy with that your Access to HE Diploma will enable you to study, alongside the number of UCAS Tariff points you'll need. 
When you've successfully completed your Access Diploma, you can then submit your application to your preferred option should you meet the UCAS Tariff points threshold.  
Tips and Best Practices for Access To Higher Education
Once you get enrolled on your chosen access course, there are a few things you can do to stay on track and on target to your ideal completion date.  
Set and Stick to a Study Schedule
One of the most important things you can do to succeed in an online Access to Higher Education Diploma is to set and stick to a study schedule. This will help make sure that you are completing all the required work on time. Be realistic about how much time you can commit to studying each week and make sure to schedule time for breaks and relaxation.
When you enrol on an access course with us, you'll get an Individual Learning Plan that details the submission deadlines for your assignments. This will help you stay on track throughout your studies. 
Create a Dedicated Study Space
It is also important to create a dedicated study space where you can focus on your work without distractions. This could be a quiet room in your home, a library, or even a coffee shop. Make sure that your study space is well-lit and that you have all the materials you need, such as textbooks, pens, and paper.
Read the Course Materials Carefully
It is important to read the access course materials carefully and to take notes on the key points covered in each module. This will help you to understand the material and to retain the most important information. Creating flashcards or mind maps is also a fun and engaging way to study and change things up.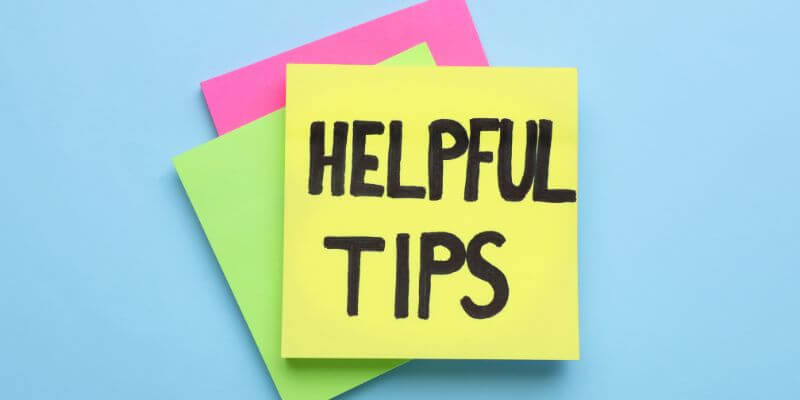 Communicate with Your Tutor
Your tutor is there to help you succeed in your course, even when studying online at home. If you are having any problems with the material or with the assignments, do not hesitate to contact your tutor for assistance through our innovative online learning portal.
Take Advantage of Online Resources
Many online resources can help you succeed in your Access to Higher Education Diploma course. Just a quick Google can unearth many online tutorials, practice quizzes, and study guides.
Join Our Online Community
At learndirect, we have a buzzing online community of active learners and alumni who are going through what you are or have walked your path before. Joining this community is a great way to stay motivated and to learn from your peers. You can discuss the course, help each other with things you're unsure about, and provide encouragement and support.
Additional tips:
Get organised and keep track of deadlines
Set realistic goals and break them down into smaller tasks
Reward yourself for your accomplishments
Don't be afraid to ask for help
Take care of yourself and make sure to get enough sleep and exercise
Access Course FAQs
While the above will hopefully have covered most queries about Access to Higher Education Diplomas, people understandably have a host of questions about these direct access courses. Check out our answers to common FAQs about access courses below!
Can I Do an Access Course Without GCSEs? 
Yes, you can enrol on access courses without GCSEs. However, it is important to note that you will need certain GCSEs by the time you apply to university, as they make up an important part of university entry requirements.
For this reason, all learners on Access to HE Diplomas must hold or be working towards a GCSE in English and Maths, or a Level 2 equivalent qualification. Many university degree courses will accept Functional Skills Level 2 Maths or English as an equivalent to GCSEs. However, as with access courses, it is vital you check with different institutions to make sure your alternative qualifications count.
Are Access Courses Hard?
Many adult learners worry if they will cope with an Access to HE Diploma if it's been a long time since they finished school because it's likely been some time since they were in the studying mind frame. Going back into education can be a scary thought, but the reality is much more positive.  
Access courses are designed to help you through the challenges of going back into learning at a higher level. They have modules dedicated to equipping you with the study skills you need for university, so you can confidently stride into the next stage of your education.  
As such, access courses are meant to challenge you, but you will be guided throughout the entire process.
How Can I Pay for My Access to HE Diploma? 
At learndirect, we believe that everyone should have the opportunity to learn to achieve their goals, which is why our direct access course cost can be paid for in more ways than one. Having options to assist you with payment means more of our learners can pay for their education in a way that works for them. You can find out more about our payment options on our website.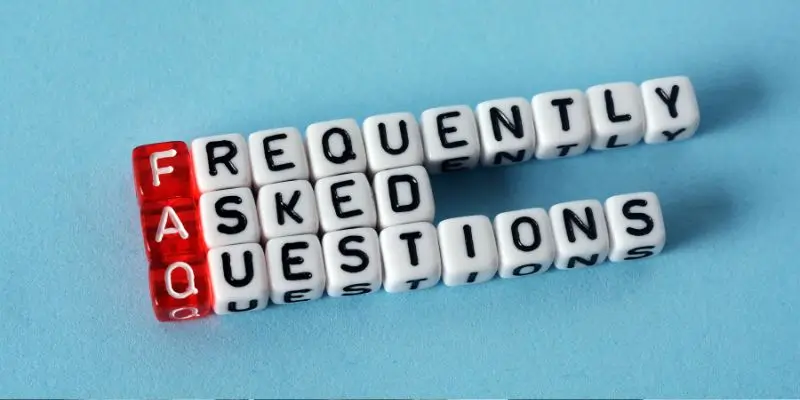 Access to Higher Education Challenges 
Now that you know what to look for in an access course provider, the pros and cons, how they've helped others just like you succeed, and more, the biggest challenge you and many others face is choosing which access course subject to study.
Many different Access to HE Diploma topics and pathways are available, all taking you in different directions. There are over 20 access courses to choose from at learndirect alone. Most of these will specify the main topic of study in their title, however, that's not to say that a diploma in nursing can only help you become a nurse, or a midwifery access course can only help you become a midwife. They can help you access those careers, but also so many more. 
To help you make your decision, our blog has a vast range of content exploring each of our online Access to Higher Education Diplomas and the degrees and career paths they can lead to. So, before you make up your mind, take some time to read through these so you know more about what you can do with the Access Diploma you choose. 
Conclusion: Should I Study An Access Course?
The number of adult learners transforming their careers by studying later in life is on the rise. According to the UK government's Department for Education, the number of adult learners in England aged 19 and over has increased by 20% between 2013/14 and 2021/22.  
If a degree is the key to accessing your dream career but you're nervous about this 'alternative' qualification, let us put your mind at ease. A national framework has been in place since 1989 and, each year, over 20,000 Access to HE students achieve the Access to HE Diploma and progress to university courses across the UK.
In fact, an astonishing 97% of learndirect access learners have progressed to university. So, you can be confident we can get you on track to your degree should you choose us as your access course provider. 
If you're ready to take the next step towards university with confidence, we're ready to support you the entire way. Find the Access to Higher Education Diploma that will unlock your future on our website and get enrolled today!