UK universities are consistently ranked among the best in the world and are home to some of the world's leading researchers in a wide range of fields. Not to mention the UK is a very diverse country, with people from across the globe living and working here, making it a welcoming country for internationals.
It's no wonder then that so many international students want to gain an internationally recognised degree at one of our prestigious institutions. If you're looking to study for a degree in the UK but you didn't get any offers, or you haven't met the conditions of an offer, you might find yourself going through UCAS Clearing to find a space.
Don't panic though, both UK and international students are eligible for UCAS Clearing. Our guide will walk you through it and give you tips to navigate the process.
Why International Students May Be In Clearing
As an international student, you may find yourself going through UCAS Clearing in the following situations:
You do not receive any offers from UK universities - This can happen if your predicted grades are not high enough, or if you've applied to competitive courses
You didn't meet the conditions of your offers - This could happen if you do not achieve the required grades in your exams, or you haven't met other conditions of your offer, such as a minimum English language requirement
You want to change course - This could happen if you've decided that you want to study a different subject, or you're not happy with the course that you have been offered
If you find yourself in this situation, don't worry! Many students go through UCAS Clearing every year and secure a place on a degree that lets them achieve their original goal. Just check out these statistics!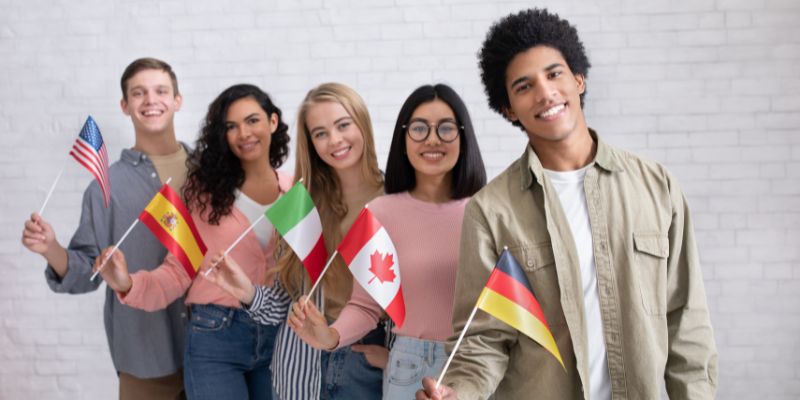 UCAS Clearing In A Nutshell
UCAS Clearing is a system that allows students to apply for university courses that still have vacancies after the main application process has ended. It's a good option for international students who are still looking for a place to study in the UK, as it gives you a chance to find a course that is a good fit for you, even if you didn't get your first choice.
The UCAS Clearing period runs from July to October every year. This is the time when universities and colleges will be advertising any remaining places on their courses. International students can start applying for Clearing places from the 5th of July, but you should start your research and prepare your documents as early as possible.
Tips For International Students In Clearing
Being unsure of the degree you can study is an unnerving time for anyone. In terms of UCAS Clearing, international students arguably find this more stressful as being outside of their desired country makes this process all the more challenging to navigate.
Here are our top tips for international students in Clearing:
Understand the UCAS Clearing Process
Be sure to read up on the process so you know how UCAS Clearing works, as well as the specific requirements and deadlines for international applicants. You can check out our comprehensive Clearing guide here.
Check Visa Requirements
Make sure you understand the visa requirements for studying in the UK and how they might be affected by changes in your university or course.
Research Available Degrees and Universities
Explore the universities and courses that have spaces available through Clearing, considering the degree options that align with your academic interests and long-term goals.
Check Your Eligibility
It's a wise move to confirm that you meet the entry requirements for the courses you're interested in. Keep in mind that international qualifications might have different equivalencies.
Contact Universities Directly
It's widely encouraged to reach out to universities directly through their Clearing hotlines, emails, or websites to talk over the options available. Not only does this help you understand what you'd be applying for, it also gives you a chance to create a connection. Be prepared to provide information about your qualifications and why you're interested in their courses.
Get Your Documents Ready
Have all of your necessary documents ready, including transcripts, exam results, language proficiency certificates, and a valid passport.
Consider Time Zones
Keep in mind the time zone differences when contacting universities. Also be patient in waiting for responses from them, as they might come outside your regular hours.
Explore Accommodation Options
If you secure a place through UCAS Clearing, start looking into accommodation options, whether it's university housing or private rentals. It's also a great idea to research the city the university is in so you know what to expect when you get there.
Clarify Financial Matters
To help prevent any headaches later on, it's wise to understand the tuition fees and other associated costs for international students. You can also research scholarships or any financial aid options that might be available to you.
Stay Positive and Open-Minded
While Clearing might not have been your initial plan, approach it with an open mind. It could lead to new opportunities you hadn't considered.
Stay Informed about Visa Processes
If your university plans change due to Clearing, ensure you understand the visa implications and any necessary updates you will need to complete.
Seek Support from International Offices
Many universities have dedicated international student offices, so you can reach out to them for guidance and support throughout the Clearing process.
Be Patient and Persistent
Clearing can be competitive, especially for international students. Stay persistent in your efforts and keep exploring available options.
Consult Education Agents (if applicable)
If you used an education agent during your application process, consider reaching out to them for assistance during Clearing.
Stay Organised
Keep track of your communications with different universities, the offers you receive, deadlines, and any additional requirements you need to meet. This will help you know exactly what you need to do to apply promptly to secure your place on your chosen degree.
Remember that the UCAS Clearing process might feel overwhelming, but with careful research, preparation, and persistence, you can find a suitable course and university that aligns with your academic and career aspirations.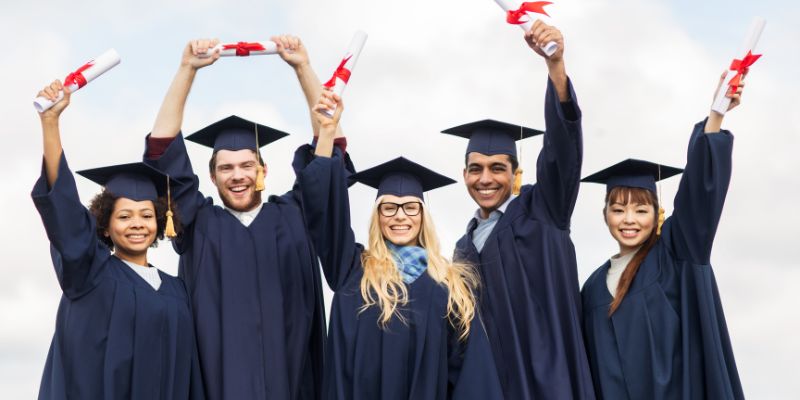 Get A UK Degree From Home  
If you aren't able to secure a spot at a UK university through the UCAS Clearing process it's not the end of the road. At learndirect, we offer online degree pathways that enable international students to get a UK degree entirely online, without the need to go through the UCAS Clearing process.
Being a direct equivalent to Year 1 and Year 2 of a bachelor's degree, our pathways can be studied comfortably from home. When you complete Year 2 with us, you'll then receive guaranteed admission to a nominated UK university to complete Year 3. This can be studied on campus if you want the UK university experience or online at home if you'd rather opt for flexible study.
What Degree Pathways Are Available?
With learndirect, you can get a UK degree in a host of in-demand and popular subjects.
This includes:
You'll also receive your degree from some of the best institutions in the country!
Depending on the pathway you choose, you will study at either:
Anglia Ruskin University - one of the top 40 universities in the UK!
The University of Central Lancashire - ranked in the top 7% of universities in the world!
The University of Derby - named Higher Education Institution of the Year in 2020!
How Much Will My Degree Cost Via learndirect?
If you choose to work towards your UK bachelor's degree through one of our online degree pathways, you'll save yourself a lot of money!
International students pay much higher tuition fees than UK students in the UK. In 2022/23, the average annual tuition fees for international undergraduate students in the UK were £22,200, while the average annual for UK students was just £9,250. So, going via the traditional university route means you'll pay more than twice as much as UK students for tuition fees.
Our degree pathways cost a fraction of the price of a regular university degree education. By taking this route, you can get a UK bachelor's degree for less than the price a UK student would pay for one year of university tuition fees!
If you're ready to get a quality UK degree education on your terms, while saving yourself from getting into excessive student debt, contact us to discuss our popular alternatives.
Call our Course Advisors on 01202 006 464, contact us online or click below to view our degree pathways in more detail.