20% OFF
Save £399.00 - Don't miss out!
Cyber Security Course
Get in touch with us and we'll call you back
Get in touch with us and we'll call you back
SALE

Savings End Midnight Tuesday 12th December

SALE

Savings End Midnight Tuesday 12th December
Cyber Security Course
This Course at a Glance
An intense 8-unit course to prepare you for employment in cyber security
Gain a detailed understanding of key IT, cyber security and cloud concepts
Convenient online learning with an emphasis on practical skill development
Designed to meet the needs of modern-day businesses
Includes post-graduation support and learning
Exam included
About Your Course
If you're fascinated by tech, and you're looking for a career that is in demand, has excellent earning potential, and involves stimulating work that has a real impact on the world, cyber security is an avenue you should certainly explore.
Our online Cyber Security Course is designed as an 8-unit intense course for those looking to break into this line of work. Going from the basics of computing, IT infrastructure, software development and database use, all the way through to advanced concepts like attacks, vulnerabilities, and incident response, it takes you from a novice to a confident soon-to-be tech professional in a rapid timeframe.
The Benefits of Our Online Course
Just some of the many benefits that come with this online cyber security course include:
Relevant Security and Technology Skills
Designed to meet the needs of modern-day businesses, this programme has been built to equip you with the latest skills employers are looking for. You'll also learn about future technologies to give you the edge when applying for cyber security jobs.
Additional Emerging Technology Skills
The course also focuses on the use of emerging technologies like AI, which is crucial to keep pace with the way the world is changing.
Mapping to CompTIA Certifications
The learning in this course is mapped to CompTIA Certifications, which are internationally recognised and are often specified in many job advertisements in this space.
By completing this Cyber Security Course, you'll have the opportunity to go on and complete CompTIA exams to get additional certifications. Please note, the exams are included in this course and can be completed once you meet the requirements.
Hands-on skills
You may be learning online, but the emphasis is still on the development of hands-on skills. This programme includes various learning methods to give you a space to practice essential practical skills needed by employers.
Post-Programme Support and Learning
Our team will continue to support you after you finish your 8-unit course, and you will be given ongoing access to Lab learning so you can continue to build your hands-on skills. We will also direct you to valuable learning resources for ongoing development and support you in pursuing your new role in cyber security/technology.
Modules
The programme is divided into 8 units, throughout these you will explore the following topics:
IT Basics and Core Concepts: This would include understanding the basic components of IT systems, hardware, software, and troubleshooting basic device issues
Operating Systems: Understanding various operating systems, their functionalities, and how to manage them
Network Infrastructure: Understanding the basics of network types, devices, technologies, architecture, and protocols
Network Operations: This includes network management and operations, network troubleshooting, and tools
Network Security: This would cover secure network design principles, wireless security, and mitigation techniques
Cybersecurity Fundamentals: Understanding the principles of cybersecurity, threat and vulnerability management, incident response, and the basics of risk management
Security Operations and Administration: This includes topics such as security control types, security management, and best practices in security administration
Threats, Attacks, and Vulnerabilities: Understanding various types of attacks, threat actors, attack vectors, and how to detect and mitigate them
Identity and Access Management: This includes user identity management, role-based access control, and authentication and authorisation techniques
Cloud Concepts and Models: Understanding cloud services, cloud deployment, and organisational considerations
Cloud Security: This covers the principles of cloud security, cloud privacy and policy, and the security implications of emerging technologies
Systems Security: Understanding device and system security, mobile device security, secure coding practices, and data security techniques
The unit structure will run as follows:
Unit 1: Technology Primer (CompTIA IT Fundamentals+)
This unit will cover the basics of computing, IT infrastructure, software development and database use. In addition, it will also cover how to install software, establish basic network connectivity and identify/prevent basic security risks. You will also build your knowledge in the areas of troubleshooting theory and preventative maintenance of devices.
This first module is designed to provide you with a firm foundation in IT and technology and is a great place to start if you are completely new to this area. If you already have a foundation in IT, then you will be able to solidify your skills and ensure you are ready for the deeper dive in the following units.
This learning is mapped to the CompTIA IT Fundamentals+ certification.
Unit 2: Cloud Essentials (CompTIA Cloud Essentials+)
After the consolidation unit, you will now come back and start building on the great foundation you have built. This unit will focus on building your cloud knowledge and also thinking about cloud security.
You will cover the following key aspects:
Cloud Concepts - Cloud principles, cloud networking concepts and storage techniques, and cloud design aspects
Management and Technical Operations - Aspects of operating within the cloud, such as data management or optimisation and the role of DevOps in cloud environments, like API integration or provisioning
Business Principles of Cloud Environments - Appropriate cloud assessments like feasibility studies, benchmarking or gap analysis, key business aspects of cloud vendor relation adoption and cloud migration approaches
Governance, Risk, Compliance and Security for the Cloud - Risk management and response concepts related to cloud services and the importance and impacts of compliance in the cloud, such as regulatory concerns or international standards
Along with the above, you will get opportunities to explore cloud platforms such as Microsoft Azure, Amazon AWS and Google GCP. This will also include hands-on activities.
This learning is mapped to the CompTIA Cloud Essentials+ certification.
Unit 3: Consolidation Unit
This unit will not have any live classes. You will use this unit to review what you have learned in the units up to this point and do lots of practice. You will have guidance on how to approach this unit to help you gain confidence in your skills. Most importantly, this will ensure you have time and space to consolidate your learning and build a firm foundation.
You will have an opportunity to also do some peer learning with others on the course. This is a great way to have some social learning and will also build your confidence. At the end of the day, being able to explain your IT skills is really important and this gives you an opportunity to be able to get mentored, mentor others, practice your skills, work on some problem-solving in a group and validate your understanding of the topics.
Unit 4 and 5: Networking Essentials (CompTIA Network+)
These units will delve into networking which is a very important core of security. You will cover the following key aspects:
Networking Fundamentals - Basic networking concepts including network services, physical connections, topologies and architecture, and cloud connectivity
Network Security - Security concepts and network attacks to harden networks against threats
Network Implementations - Routing technologies and networking devices; deploy ethernet solutions and configure wireless technologies
Network Troubleshooting - Troubleshoot common cable, connectivity and software issues related to networking
Network Operations - Monitor and optimise networks to ensure business continuity
You will get foundational skills in networking and building blocks of security and most importantly you will get lots of crucial hands-on practice. Employers want you to be able to practically do tasks and not just have academic knowledge of concepts.
This learning is mapped to the CompTIA Network+ certification.
Units 6 and 7: Security Essentials (CompTIA Security+)
In the previous units, you will have already built a solid understanding of technology and security aspects linked to this. We will now use the next two units to build your security understanding and skills.
You will cover the following key aspects:
Attacks, Threats and Vulnerabilities - More threats, attacks and vulnerabilities from newer custom devices that must be mitigated, such as IoT and embedded devices, newer DDoS attacks and social engineering attacks based on current events
Operations and Incident Response - Organisational security assessment and incident response procedures, such as basic threat detection, risk mitigation techniques, security controls and basic digital forensics
Architecture and Design - Enterprise environments and reliance on the cloud, which is growing quickly as organisations transition to hybrid networks
Governance, Risk and Compliance - Organisational risk management and compliance with regulations, such as PCI-DSS, SOX, HIPAA, GDPR, FISMA, NIST and CCPA
Implementation - Administering identity, access management, PKI, basic cryptography, wireless and end-to-end security
As you can see, this starts bringing to life technical security concepts that are really interesting and fun to explore.
Just like the previous units, there will be lots of hands-on activities and opportunities to build practical skills. These will help you create a technical mindset and most importantly you will be learning not only technical skills but also people and psychologically-related aspects of security.
This learning is mapped to the CompTIA Security+ certification.
Unit 8: Hands-on Learning Unit
By now you have seen that every unit has lots of hands-on learning skills. They are really important and they will give you confidence as you move towards building your career within cyber security or technology.
This unit will be all about putting your learning into practice by giving you lots of different hands-on labs practice. The labs will provide challenges to help you build your troubleshooting and problem-solving skills.
During this unit we will also add some skills around AI and how you can leverage this. This is an important skill and a really exciting one that can make a massive difference to your learning, career, and even your productivity.
Post Programme Learning
Your learning will not stop after the 8 units it takes to complete the official programme. You will continue to have access to the hands-on labs for up to six months after the programme. This would mean that you can continue to build these skills. We will also signpost lots of great resources you can use to continue on this learning journey.
Entry Requirements
You don't need any specific background knowledge or qualifications to get started on this course, just an interest and desire to learn more about technology. However, you'll need to meet certain technology requirements to ensure you have everything you need to be successful.
Technology Prerequisites
To attend the live classes and complete all the practical activities you will need a PC (Personal Computer) like a laptop or a desktop computer.
You cannot complete the learning on a tablet, phone, IPAD etc. Whilst you could use these for some learning activities your main learning has to be on a laptop or desktop computer.
The key requirements will be:
A Laptop or Desktop computer - With a decent-sized screen (15+ inches as a minimum if you are using a laptop)
Good speed on your computer - While you don't need a high-spec gaming computer, you will still need to ensure your computer is fast enough to load up the operating system and web browser and cope with general usage. Remember, the speed of your computer is different from the speed of the Internet (discussed below)
Having a second monitor – This is beneficial as opposed to essential. A second monitor will allow more screen space to support a much better learning experience. You can alternatively have a single large monitor, but we strongly recommend a second monitor as it makes a significant improvement to ease of learning
A stable Internet connection - You should ideally have at least a 10Mbps Internet connection
A stable Wi-Fi connection - If you are using Wi-Fi at home, the quality of your internet can also depend on how far you are from the router and how many people are using the connection
Test whether you can access and run a lab. Use this link. We will provide you with access to labs as part of the course, this test just establishes that you can access a similar system. Please note that if you use your employers laptop, it is possible that you will need Admin access to the device for the first lab for installation to complete successfully
A good-quality headset - This will allow you to work with fewer distractions, hear more clearly and participate in live classes. Using the built-in microphone and speakers of your laptop is not ideal
A good desk setup – Ideally if you have a second monitor and if using a laptop, a laptop stand and an external keyboard and mouse, then you will have a good setup to use. Think about the fact that you will be spending lots of hours every day completing this learning and you should ensure you have a setup that will be comfortable. Think carefully about the chair you sit on, the table/desk height, your posture when you use it and also how you feel after several hours of using this setup
A note about Internet connections
Your Internet connection speed and your Wi-Fi connection speed are different. Also, if other people are using the Internet in your home at the same time, then it could affect the performance of the Internet on your computer. Please do consider this. If you can stream high-quality YouTube or other HD videos without interruption, then you should be fine in terms of your speed.

Assessment
Please note, your exam is included, and you will be able to complete this once you meet the requirements. You will have up to 6 months from completing the course, to sit the exam.
Qualifications
This course leads to internationally recognised, industry-leading vendor certifications including:
CompTIA IT Fundamentals +
CompTIA Cloud Essentials +
CompTIA Network +
CompTIA Security +
This Cyber Security Course has been designed to help you build skills that are needed for you to get employed in a cyber security/technology role. This is because the programme provides both the technical and behavioural skills that are crucial to working in this space, as outlined in the UK Cyber Security Sectoral Analysis for 2023.
There is a big gap and need for businesses to take on cyber security candidates. By completing this course, you have a great opportunity to build these skills and land your first role.
Jobs you can apply for once qualified
This programme can support you in getting many entry-level and intermediate roles in the UK.
Examples of these roles are:
IT Support Technician - This role involves providing technical assistance to computer users, troubleshooting hardware and software issues, and performing computer maintenance
Network Administrator - These professionals are responsible for managing and supporting an organisation's network infrastructure. This includes troubleshooting network issues, maintaining network equipment, and implementing network security measures
Systems Administrator - This role typically involves managing an organisation's servers and desktop and mobile equipment. They ensure that system hardware, operating systems, software systems, and related procedures adhere to organisational values
Security Analyst - In this role, professionals monitor their organisation's networks for security breaches and investigate when a violation occurs. They also conduct penetration testing and vulnerability assessments
Cybersecurity Specialist - This role requires professionals to protect computer systems and networks from threats. They identify security flaws, develop security policies, and respond to security incidents
Cloud Solutions Associate - This role would involve helping businesses transition to cloud technology. This could involve managing and supporting cloud applications, ensuring data security on the cloud, and assisting with cloud migration
Network Security Specialist - These professionals are responsible for protecting an organisation's network from threats. This can include implementing security measures, monitoring for security breaches, and responding to incidents
Security Consultant - A Security Consultant helps businesses protect their data by understanding the company's needs, identifying its vulnerabilities, and creating a security plan
Junior Penetration Tester - This role involves testing computer systems, networks, and applications for security vulnerabilities. They simulate attacks to identify potential weaknesses that need to be addressed
Remember you could also start in a more generic IT role and then quickly move into a security role. If you keep your options open, there are many routes to get to the cyber security role you are aspiring for.
280
guided
learning hours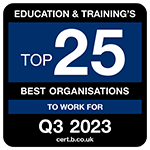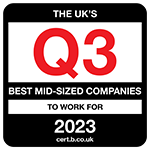 Sign up to our Newsletter