Criminal Psychology
Overview
Delve into the world of
Criminal Psychology
with a flexible home learning course. On successful completion of this course you'll have gained an overview of the psychology of criminal behaviour and the use of psychology in crime, its detection and prevention to help build your career!
Unit 1 Introduction
Defining criminal psychology

Scope of criminal psychology

Roles of the criminal psychologist

Unit 2 Researching Criminal Behaviours
The scientific method of psychological research

Ethical considerations of psychological research

Designing a research study/experiment:
Focus of the research
The hypothesis
Data collection methods
Analysing the data
Reaching conclusions
Reporting the results
The usefulness of psychological research

Unit 3 How Criminal Psychology can be used to Understand Crime
Factors that influence the incidence of criminal activity

The major perspectives that try to explain causes of criminal behaviour:
Biological/physiological theories
Cognitions theories
Behavioural theories

Unit 4 How Criminal Psychology can be used in Criminal Investigations
Investigating a crime

Witness reliability

Factors that affect memory acquisition

Factors that affect memory retention

Factors that affect memory retrieval

Interviewing witnesses

Interviewing suspects

Detecting lies

Detecting false confessions

Offender profiling

Geographic profiling

Unit 5 How Criminal Psychology can be used in Prosecutions
An overview of courtroom procedures

How witnesses can affect a jury's decision

How child witnesses can affect a jury's decision

How expert witnesses can affect a jury's decision

How the judicial system can affect a jury's decision

How the juror reaches a decision

Group decision making

Group behaviour

Unit 6 How Criminal Psychology can be used with Convicted Criminals
A Brief history of punishments

The range of punishments

Imprisonment

Problems inmates encounter in prison

Support available in prisons

Alternatives to imprisonment

Rehabilitating prisoners

Offender behaviour programmes
Requirements
There is no experience or previous qualifications required for enrolment on this course. It is available to all students, of all academic backgrounds.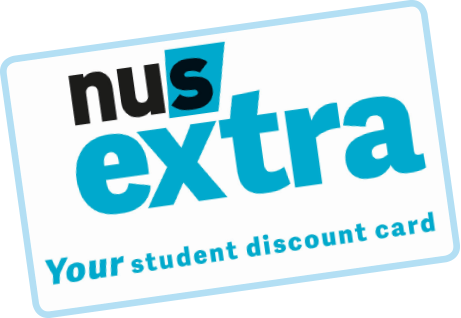 Get your NUS Extra card
All professional development students are eligible for the NUS Extra card, which gives you access to over 200 UK student discounts with brands like Co-op, Amazon and ASOS. Apply and find out more at http://cards.nusextra.co.uk/

Deko loans

Our 3 year 0% loans are provided by our partners Deko. Loan applications are processed over the phone with a member of our team and a decision can be provided within a matter of minutes.
All loans are subject to status & and Credit check Call now to speak to a member of the team 0800 101 901.