Counselling Skills (RQF) Level 2
Counselling Skills (RQF) Level 2
Overview
This NCFE Level 2 Certificate in Counselling Skills (RQF) course will equip you with the principles, values, and moral qualities needed to achieve and develop counselling skills. Acquire knowledge about diversity and ethics within counselling skills, recognise the importance of self-development and understand the different approaches involved in counselling with this nationally-recognised qualification.
As a learner, you will identify core counselling skills which include having a positive regard for the person being counselled; respecting them, showing empathy and sincerity. Other key skills include active listening, controlling your body language, and asking advanced open-ended questions.
Discover the significance of diversity and ethics within counselling skills. One of the most important values is making sure that people feel comfortable and safe to express themselves. Empathising with another person's experience from their frame of reference and resilience to the concerns of others without being personally affected, are also essential.
As part of the course, you will be working towards self-awareness and have an opportunity to reflect on your personal and future development, helping you identify any potential need for support. It is good practice to understand yourself better in order to help others achieve more.
How does the course work?
Once enrolled, students will be given access to our online course materials where they will find learning resources that are educational, interactive and easy to follow. Everything you need to complete the course will be included in the materials. Additionally, you will have access to communicate with our tutors via phone, email or through our online platform.
Further advice and guidance is also provided through a hub of likeminded learners who you can also get in touch with through our virtual learning platform.
A great deal of flexibility is offered with distance; however students will have to have self-motivation and discipline if they want to progress effectively.
Modules
UNIT 1: Using counselling skills (K/502/6966)
The learning outcomes for this unit are:
•
Know what core counselling skills are
•
Know how to establish a helping relationship
•
Be able to use core counselling skills in a helping relationship
•
Know how to conclude a helping interaction
UNIT 2: introduction to counselling skills theories (K/502/6630)
The learning outcomes for this unit are:
•
Know elements of counselling theories
•
Know the significance of counselling theory
UNIT 3: Diversity and ethics in the use of counselling skills (M/502/6631)
The learning outcomes for this unit are:
•
Know how an ethical framework relates to the use of counselling skills
•
Know what discrimination means
•
Understand about anti-discriminatory practice
UNIT 4: Counselling skills and personal development (T/502/6632)
The learning outcomes for this unit are:
•
Know how to develop self-understanding
•
Know personal qualities relevant to the helping roles
•
Know how to meet own support needs
•
Know how self-reflection contributes to personal development
Requirements
This course is available to all students, of all academic backgrounds. No experience or previous qualifications required for enrolment on this course.
Please note you must be at least 16 years of age to join this course.
The approximate amount of time required to complete the course is 120 hrs.
Assessment
At the end of each lesson there is a question paper that needs to be completed and returned to your tutor. You should allow at least 1 – 2 hours of study to complete each question paper.
Qualifications
You'll receive NCFE Level 2 Certificate in Counselling Skills (RQF) which has been designed to develop your understanding and knowledge of counselling skills.
One of the benefits of the course qualification and other QCF courses that we offer is that learners can transfer credit from one qualification to another. Learners who've already achieved one or more of the units (in these QCF qualifications) can transfer the credit already achieved.
After successfully completing this qualification, you may be interested in continuing your studies with us by progressing onto the next level - which is the Diploma in Counselling Skills RQF Level 3.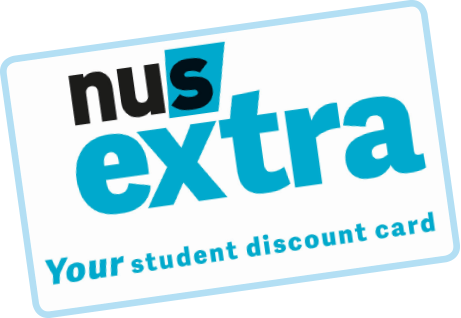 Get your NUS Extra card
All professional development students are eligible for the NUS Extra card, which gives you access to over 200 UK student discounts with brands like Co-op, Amazon and ASOS. Apply and find out more at http://cards.nusextra.co.uk/

Deko loans

Our 3 year 0% loans are provided by our partners Deko. Loan applications are processed over the phone with a member of our team and a decision can be provided within a matter of minutes.
All loans are subject to status & and Credit check Call now to speak to a member of the team 0800 101 901.