online only!

extra 5% off
35% OFF
Save £792.00 - Don't miss out!
Level 3 Personal Trainer Nutrition Specialist (RQF)
Get in touch with us and we'll call you back
Get in touch with us and we'll call you back
OUR PASS RATE
Fitness
(National Average 75.1%)

94.7
%
SALE

Savings End Midnight Thursday 30th November

SALE

Savings End Midnight Thursday 30th November
Level 3 Personal Trainer Nutrition Specialist (RQF)
This Course at a Glance
This course will prepare you for a career as a Level 3 qualified Personal Trainer with an additional level 4 qualification in Nutrition for Weight Management and Athletic Performance. Completing these 2 qualifications at the same time will allow you to enter the industry with the skills that clients and employers are looking for, and qualifications that will set you apart from many other PTs. It will allow you to improve your earning potential from day 1 and set a price point in line with the services you are able to offer.
As a training provider, we are committed to creating and delivering courses through industry experts who are currently leading the way in their fields. The course combines written materials, interactive learning elements, and training videos to deliver key information in a fun and engaging manner.
You will be guided through the course by a team of industry-leading Personal Trainers, who will support you every step of the way. They will provide you with advice on everything from course content and study tips, to how you can set yourself up for success once you are qualified. Completion of this course will see you launching a career with the knowledge and expertise you need to change lives.
Below are the key topics covered in each course:
L3 Gym Instructing & Personal Training
Human anatomy and physiology
Nutrition for physical activity
How to deliver client consultations
How to plan and deliver personal training programmes
Engaging a client and maximising their experience
Business fundamentals for a personal trainer
L4 Advanced Sport Nutrition
Systems of the human body
Human metabolism
Fuelling for athletic performance
Common diets and food labelling
Strategising nutritional goals for clients
Use the tabs above to find out more about this course, its contents and the team supporting you. Alternatively, register your interest on the form below and we'll send you further information.
You can find out more detailed information about the course contents, team and potential career opportunities in the tabs above. Alternatively, register your interest on the form below and we will send you further information.
| + Free Upgrade | Self-Paced Online Learning With Tutor Support | Self-Paced Online Learning With Tutor Support PLUS On-Demand & Live Classes |
| --- | --- | --- |
| Access your course materials immediately | | |
| Tutor support via our market-leading platform | | |
| Study around existing commitments | | |
| Progress as quickly as you'd like | | |
| Tailored individual learning plan to help you succeed | | |
| Engaging content; from videos to interactive quizzes | | |
| Industry-leading 5 days marking turnaround | | |
| Live class scheduled between 10 am to 8 pm daily (including weekends) | | |
| Access to our video library of previous lectures available on-demand | | |
| Interact with your tutors directly during your class | | |
| Network with like-minded students via our chat functionality | | |
| Take live classes multiple times or access recordings as you like | | |
Modules
Level 3 Personal Training
Unit 1: Anatomy and Physiology for Exercise
Unit 2: Applied Anatomy and Physiology
Unit 3: Nutrition for Physical Activity
Unit 4: Client Consultations and Lifestyle Management
Unit 5: Planning and Delivering Gym Programmes
Unit 6: Planning and Delivering Personal Training Programmes
Unit 7: Maximising the Customer Experience in the Exercise Environment
Unit 8: Business Acumen for Personal Trainers
L4 Advanced Sport Nutrition
Unit 1: Systems of the Human Body
Unit 2: Human metabolism, the energy balance, and the currency of calories
Unit 3: Applied Nutrition for Health
Unit 4: Fuelling for athletic performance
Unit 5: Common diets, food labelling, and the effects of marketing
Unit 6: Supplemental aids and strategising nutritional goals for clients
Register your interest for a more detailed breakdown of the units and their contents.
Entry Requirements
Both the Level 3 Personal Trainer and the Level 4 Advanced Sports Nutrition course are entry-level qualifications and suitable for fitness enthusiasts of all levels looking to break into the world of health and fitness.
No prior experience is required just a passion for health and fitness. This course will give you everything you need to launch your career.
A minimum course payment of 15% must be paid before we are able to register you on the course and book your unit 1 exam. Until this threshold is met, you will be unable to sit your unit 1 exam, although you are welcome to continue working your way through the course content.

Assessment
We assess each unit through various mediums based on the content of the course.
Units 1 and 2 of the Level 3 Personal Training course are assessed using a multiple-choice exam at the end of the module. A mock exam is also offered to ensure you are ready for the real thing.
The remaining units are evaluated using written and video-based assessments, programme cards, and reflection documents. We'll ensure you are fully prepped for each assessment and have the knowledge and skills you need to smash your potential.
The units of the Level 4 Advanced Sports Nutrition course are assessed through a selection of multiple-choice assessments, written assessments, and reflection documents.
Qualifications
Innovate Awarding

Graduates of this course are awarded the Level 3 Diploma for the Gym Instructing and Personal Training Practitioner (RQF), and the Level 4 Certificate for Advanced Sports Nutrition (Nutrition for weight management and athletic performance) (RFQ)
Innovate Awarding is an Ofqual regulated awarding organisation with an innovative and dynamic approach. They develop off-the-shelf, customised and fully bespoke qualifications across a growing number of sectors – all on the Regulated Qualifications Framework (RQF).
For individual taking their first steps towards a career in nutrition, whether that is expanding an existing fitness career by increasing your offering or training to become a nutritionist, this course offers the perfect starting point and will prepare you for every nutrition based challenge.
This course provides an excellent starting point for anyone who wants to pursue a career in the nutrition industry, or for fitness professionals who want to expand their knowledge base. This course provides a comprehensive overview of nutrition and covers all of the main topics related to diet and nutrition. The all-encompassing knowledge of nutrition this course provides can give you the springboard to progress down a career path as a nutritional advisor.
If this is your first health and fitness qualification, then you can also take the knowledge you gained from this course into further study with one of our other related courses and qualifications. Getting a better understanding of physical activity with our L2 Gym Instructing or L3 Personal Training qualification is a great place to begin.
A fantastic nutrition advisor progression opportunity which could be taken following this course is our L4 Advanced Sports Nutrition course, which covers working with sport and exercise clients in greater depth and covers creating bespoke nutrition plans in more detail.
OUR PASS RATE
Fitness

94.7
%
(National Average 75.1%)
550
guided
learning hours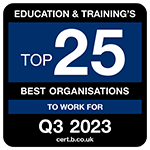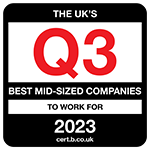 Sign up to our Newsletter