Veterinary Nursing Assistant Level 2 Diploma (RQF)
Overview
Key Points
Gain an understanding of how to manage and maintain accommodation for animals.
Understand how to provide basic treatments that animals often need including typical healthcare treatments.
Learn about the principles of infection control and how to manage infections.
Gain a recognised Level 2 Diploma.
Complete this course within a year.
Qualify as a Veterinary Nurse Assistant.
About your Diploma
If animal welfare is an area of interest and you have a strong desire to work with animals training to become Veterinary Nurse Assistant could be the ideal career path for you.
Depending on the kind of veterinary practice you will get the opportunity to work with small animals, like cats, dogs, rabbits and guinea pigs. Or large animals such as horses and livestock.
The role of a Veterinary Nurse Assistant is challenging but very fulfilling, providing both emergency and routine healthcare to animal patients. You will provide support to qualified veterinary professionals, as well as pastoral care to the animals and their owners.
You will carry out all aspects of routine pet care. Also being responsible for observing and recording the well-being of animals within your care by monitoring temperature, pulse, respiration, pain and more. Plus, you will also oversee the maintenance, sterilisation and cleaning of examining rooms, kennels/cages and surgical equipment.
As a Veterinary Nurse Assistant, you will guide animal owners on nutrition, behavioural advice and preventative care. You will demonstrate how to use medication to animal owners.
By studying this Veterinary Nurse Assistant Level 2 Diploma online, you will be able to study around your existing commitments. Meaning that you can gain your qualification alongside your current job. With online learning, you can study from the comfort of your home, at your own pace with no need to wait for term time to begin.
Getting Started
learndirect is a leading UK distance learning provider. This Level 2 Diploma for Veterinary Nursing Assistants is recognised and regulated by the Office of Qualifications and Examinations Regulation (Ofqual). To ensure learners are studying a specialised regulated qualification in animal nursing.
It has been designed to prepare learners for a career within animal care or Veterinary Nursing, while based in a Veterinary Practice.
You can learn around your existing job or family commitments, as this course is provided online.
You will be assigned a dedicated tutor who can advise and guide you through the course, as well as provide constructive feedback on assignments. This ensures you are on the right track with your education and better prepared to care for animals.
There are flexible payment methods available and you can start learning from the moment you enrol. Start working towards a life-changing career in veterinary nursing today!
Modules
Unit 1: Principles of Animal Health
On completion of this unit you will:
Understand terminology commonly used in veterinary practice and how this relates to a range of species.
Understand the signs of normal and abnormal health in dogs, cats rabbits, guinea pigs, hamsters, lizards, snakes and tortoises.
Understand how to ensure good health and carry out routine health checks.
Unit 2: Principles of Body Language and Behaviour
On completion of this unit you will:
Understand the correct handling and restraint techniques during veterinary procedures, to reduce stress for domestic mammals and reptiles.
Understand how to recognise and manage stress and fear when handling a variety of companion animals.
Unit 3: Principles Hygiene, Cleaning and Disinfection
On completion of this unit you will:
Understand the high standard of cleaning and hygiene in an animal nursing environment, to prevent the spread of disease and infection.
Be able to identify infectious diseases commonly seen in domestic mammals and reptiles and the importance of maintaining a clean environment.
Understand the difference between disinfection and sterilisation and understanding the safe use of cleaning and disinfection chemicals.
Understand how to follow a cleaning protocol with a thorough understanding of areas to be cleaned and their level of infection risk.
Understand how to sterilise equipment in a veterinary practice, understand waste disposal methods and how to reduce waste in an animal nursing environment.
Unit 4: Reception and Administrative Duties in a Veterinary Practice.
On completion of this unit you will:
Understand the structure of a veterinary practice, the roles within the practice and their tasks.
Understand the services provided in a veterinary practice including the referral process and the promotion and marketing of the veterinary services.
Understand the professional standards and requirements in a veterinary environment.
Understand the importance of health and safety in the veterinary workplace.
Understand how to deal with various clients including different methods of client communication, registering a new client, making appointments answering phones, taking payments, dealing with difficult or sensitive situations and the importance of client confidentiality.
Unit 5: Pharmacy in a Veterinary Practice
On completion of this unit you will:
Understand the workings of the veterinary pharmacy, including stock control, safe and secure storage of medicines, waste disposal and importance of adherence to protocols.
Understand veterinary medicines and each stage of the medicines management pathway, including prescribing, dispensing and administration.
Unit 6: Euthanasia and Bereavement
On completion of this unit you will:
Understand the reasons for euthanasia and the circumstances when euthanasia may be required.
Understand how the euthanasia process is carried out and the options of the disposal of a deceased pet.
Understand the stages of grief and how to recognise each stage.
Unit 7: Principles of First Aid
On completion of this unit you will:
Understand the principles of first aid and companion animal veterinary emergencies.
Understand the importance of communication within the veterinary team and how to support a client during the emergency.
Understand the legislation involved in first aid treatment, how to recognise a veterinary emergency, the information required when dealing with an emergency call and how to treat common injuries.
Unit 8: Veterinary Instruments
On completion of this unit you will:
Understand how to identify the instruments used for routine surgeries such as castration, spay and tumour removal.
Understand correct care, cleaning and storage of veterinary instruments as well as packaging and sterilisation.
Unit 9: Care of Wildlife in Veterinary Practice
On completion of this unit you will:
Understand the most commonly treated British wildlife including garden birds, hedgehogs, rabbits, badgers, foxes and deer.
Understand the obligations to treat wildlife and the limitations to this treatment.
Understand the options available for further treatment and rehabilitation of wildlife if treatment is beyond the expertise of general practice.
Unit 10: Practical Animal Handling and Restraint
On completion of this unit you will:
Be able to handle a range of animals in line with current legislation and codes of practice.
Be able to handle reptiles in line with legislation and codes of practice.
Be able to restrain animals in a manner that is appropriate and in line with current legislation and codes of practice.
Unit 11: Practical Animal Care
On completion of this unit you will:
Be able to provide appropriate diet for a range of animals.
Be able to provide accommodation for animals.
Be able to carry out health checks on animals.
Requirements
Being an animal lover is essential when enrolling on this course and it is beneficial to have some previous experience in a veterinary practice or hospital (no matter how short) prior to enrolling on the qualification, however this is not essential.
To successfully complete this course you will need to find yourself your own placement within a registered veterinary practice, or a setting that practices veterinary care. Eitherway you will need to have access to a qualified veterinary nurse or vet who will sign off your evidence that you can then upload into your online learning platform for assessment.
There are no specific academic requirements for learners to enrol on this course. Although learners must be 16 years or over.
Assessment
When studying this Veterinary Nursing Assistant Diploma Level 2, you will be required to build a computer based portfolio of evidence to showcase your knowledge and understanding throughout the course.
Qualifications
Open College Network West Midlands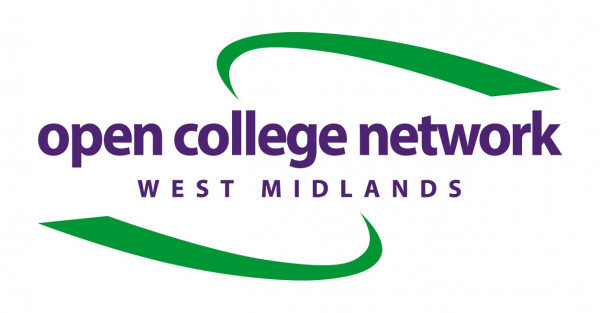 Upon successful completion of this course you will be awarded the Open College Network West Midlands Veterinary Nursing Assistant Diploma Level 2 (603/5172/X).
Open College Network West Midlands are a national Awarding Organisation, regulated by Ofqual, the Quality Assurance Agency for Higher Education (QAA) and Qualifications Wales, to develop and award nationally recognised qualifications.
Open College Network West Midlands work in partnership with employers, training providers, colleges, universities, schools and voluntary and community organisations to offer vocational credit-based qualifications, Access to Higher Education Diplomas and quality assured Customised Accreditation that enables learners gain employment or to progress into further learning and Higher Education. They also Quality Endorse organisations internal training and skills delivery.
Developing your career
With this nationally recognised Veterinary Nursing Assistant Diploma Level 2, you will be able to achieve a long and rewarding career within the sector.
This course facilitates learners to progress into a career in animal care or Veterinary Nursing within a veterinary practice. After completing this course learners will have a deeper understanding of how best to support qualified veterinary staff. This course will also provide a wealth of knowledge when it comes to giving guidance and advice to owners, on the correct management and care of pets.
Learners may progress directly into employment or onto higher level animal care qualifications. They may also choose to apply their learning by volunteering or contributing as part of a charity.
Many Veterinary Nurse Assistants choose to continue their education by qualifying to be a Veterinary Nurse, once they have a feel for what the role entails.