What Does Human Resources Do?
There are so many crucial elements that make up a business, and one of the most important is human resources, more commonly known as HR. So, what does human resources do? Essentially, the HR department is in place to cater to the professional well-being of employees while also helping the business achieve its goals.
If you regard yourself as a 'people person', have flawless organisational skills, and have a passion for improving the professional lives of workers, a career in HR could be ideal for you. There are numerous human resources jobs that you can pursue, from HR Assistant to HR Manager, but to achieve these goals, you will need accredited qualifications.
Below, we have explained the roles and responsibilities of an HR professional, as well as how you can study human resources courses online.
What are the Duties of a HR Professional?
Many assume that people who work in human resources are mainly responsible for the hiring and firing of employees, but they do so much more. Over the years, the HR responsibilities and duties in a company have changed, and now, human resources jobs cover a broad spectrum. This is thanks to The Chartered Institute of Personnel and Development (CIPD).
As the professional body for experts in people at work, the CIPD has driven a culture change around human resources. As well as dealing with recruitment, payroll, employment policies and employee benefits, human resources jobs involve creating long-term strategies around growth and development.
A business is only as strong as its workforce, and to enhance productivity and achieve company goals, the business needs to invest in its people. Human resources jobs play a significant role in this as they implement strategy that enables employees to develop their skills and get the most out of their working experience. In fact, the term human resources is becoming known as 'The People Profession'.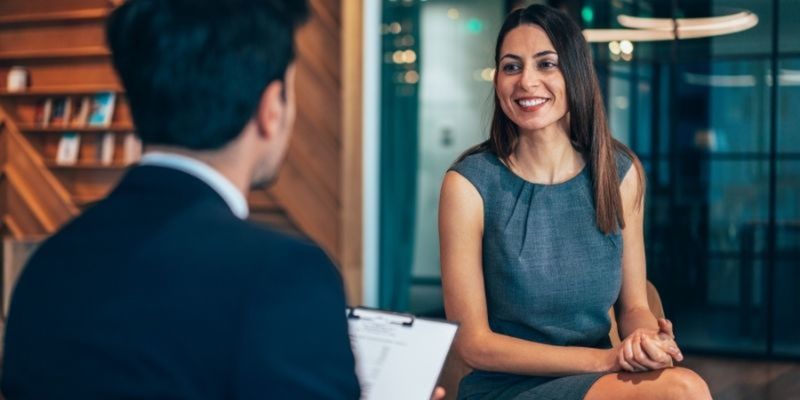 What are the 7 Functions of HR?
Before you begin studying human resources courses online, you should understand the fundamentals of 'The People Profession'. As mentioned, the spectrum of HR responsibilities and duties in a company are vast, but there are 7 functions of HR that are widely known. These include:
Recruitment and Selection
Performance Management
Learning and Development
Succession Planning
Compensation and Benefits
HR Information Systems
HR Data and Analytics
How Can I Be a Good HR Professional?
There are certain types of qualities that an HR professional needs if they want to succeed in human resources jobs. By learning human resources courses online, you will develop new skills and techniques, or enhance your existing skillset depending on if you already have HR experience.
This part of your learning journey is essential, but you should also pay attention to the type of qualities that you can bring to the table, such as:
Organisation skills
Strong communication, both verbal and non-verbal
Problem-solving
Multi-tasking
You should also feel comfortable making difficult decisions when you work in human resources jobs. After all, many of your decisions will affect the professional lives of those working in your company, so you need to feel comfortable making big calls.
Leading by example is an important trait to have when working in HR. If you are trying to implement a positive culture at your business, you have to practice what you preach! To succeed in human resources jobs, you need to have a strong ethical and moral compass, ensuring that every member in the company gets the right level of support.
How Do I Start a Career in Human Resources?
If you don't possess any experience in HR, but you have the desire to join 'The People Profession', then studying the Foundation Certificate in People Practice Level 3 CIPD is a great way to break into the industry. By studying one of these human resources courses online, you will gain a foundational knowledge, which will provide you with the perfect platform.
Not only will you get a strong insight into the world of human resources, but you will also be able to decide whether this is the right career path for you. Completing this online HR course will give you a globally recognised qualification from the CIPD. The HR course is also available through the UK's leading online learning provider learndirect, which is an approved Study Centre that offers CIPD qualifications.
By studying one of our human resources courses online, you can carve out a successful career in the industry. The CIPD Level 3 Certificate covers a range of topics across the four following units:
Business, Culture and Change in Context
Principles of Analytics
Core Behaviours for People Professionals
Essentials of People Practice
Unlike traditional learning, you will not have to complete an exam to pass your human resources courses online. Instead, you will be required to complete a series of assignments based on the units mentioned above. Your assignments will be marked by a tutor, who will provide feedback that will help you progress.
By studying HR online, you will be able to study at your own pace and from the comfort of your own home. Please note that you will need to become a CIPD Member when you enrol on one of our online HR courses. learndirect will cover the CIPD membership cost for 12 months, but if you take longer to complete the CIPD course, you will have to cover the CIPD membership cost from that point.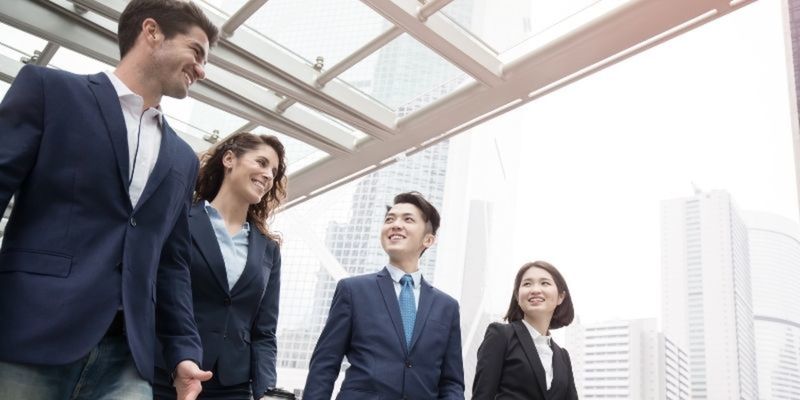 Once you have obtained your accredited human resources qualification, you will be able to apply for a variety of entry level human resources jobs, including:
HR Assistant
HR Staffing Coordinator
Entry Level Recruitment Consultant
Entry Level Training Coordinator
For those of you who already work in HR and would like to climb the ladder in your department, you can expand your skillset with additional courses at learndirect. If you want to delve further into Learning & Development (L&D) roles or move up to human resources management and affect real positive change, consider studying:
Why Human Resources is a Good Career
Human resources jobs are crucial to every business, but they don't necessarily get the attention that they deserve. If you are mulling over whether the HR industry is for you, consider the below points:
Influential – Human resources jobs play a significant role in the development and progress of both employees and the business itself. HR responsibilities and duties in a company are designed to nurture, manage, and enhance the professional lives of employees in a business. With the relevant HR qualifications, you can provide a positive influence on the culture of a company
Impressive salaries – Given the importance of an HR department in a company, if you progress into human resource management roles, you could be earning an above-average salary. For example, an HR Manager has the potential to earn up to £48,000 per annum
Make positive change – A business will only thrive if its workforce is performing at the highest level. For that to happen, employees need to be happy and supported. Working in HR will allow you to implement strategies that meet the needs of the workforce
No two days are the same – There is no danger of standing still in human resources jobs as you will be dealing with various tasks and employees. The HR responsibilities and duties in a company change daily
Get Started Today!
If you have a desire to work in HR or want to progress towards management human resources jobs, then learndirect offers a range of CIPD-accredited courses. Not only will you be able to develop your career, but you can also make significant and positive change at work. To find out more information about our CIPD courses, speak to one of our Course Executives on 01202 006 464. Alternatively, contact us online to begin your learning journey!