Coming Soon: Brand New CIPD Qualifications in HR for People Professionals
New Qualifications from the Chartered Institute of Personnel Development
learndirect are now offering a range of courses in HR and People Management to give you the essential skills you need to progress your career in the HR sector. These HR courses are accredited by the Chartered Institute of Personnel Development, so you can gain a globally recognised human resources qualification that makes you stand out to employers in the UK and overseas!
Register your interest now for more information.
Register Your Interest
Why Human Resources Became the 'People Profession'
If you class yourself as a people person, enjoy solving problems and are enticed by the thought of a challenging career that involves both, you may well have investigated a career in Human Resources (HR). It's a well-paid line of work that will certainly indulge these interests, though recent changes in the HR sector may have you questioning what jobs in this space actually entail.
Human resource management has been an established career path since the end of the 19th century, when it was created in response to the need to protect women and girls within industrial working environments.
Human resources jobs then evolved over the years to manage the entire workforce, but until fairly recently employers still only viewed their workers as labourers, as opposed to the valued assets we see them as today.
Modern-day human resources jobs placed far more emphasis on the individual behind the employee number, though there was still ample need for change in this space. Since, there has been much-needed development in the human resources sector, but it has left many people confused as to what these changes actually mean.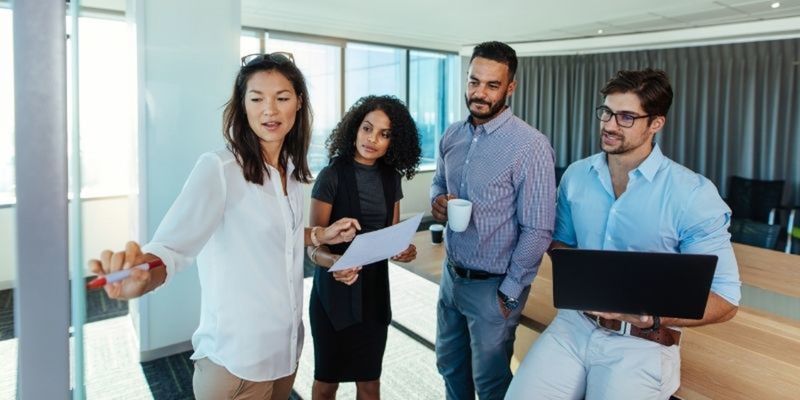 What is Human Resources?
Human resources is the division of a business that is focused on safeguarding its employees. Though, despite its hierarchical position in most businesses, human resources has previously been perceived as a role with supposed power, lacking any actual influence.
This is why the term 'big hat, no cattle' was coined in the 80s, as HR professionals, despite their best efforts to affect positive change, had little inclusion in key business decisions that affected staff.
The role of human resources was also viewed rather negatively by employees too, as professionals in this space were seen as something to fear as opposed to someone who was hired to look out for them. This is largely because employees once hired, only really had interaction with HR professionals when they had been absent or were at risk of getting fired.
Outside of these responsibilities, business human resources professionals would take care of recruitment, requests for higher pay and in some instances the training of workplace employees.
Why the Need to Shift to People Practices
There have been many issues with the way human resources departments are utilised, namely because they still failed to effectively develop and retain the workforce.
To get the most out of the people in business, as an HR professional, you need to work with them on an individual level to understand what unique skills they bring to the table. You also need to discuss their goals and ambitions, so you can set a plan that ensures they remain fulfilled in their work.
Besides giving each individual an equal opportunity to thrive, you also need to take into account the broader range of elements that affect the workplace. This requires a multidisciplinary approach that extends much further than traditional human resources management.
As such, the HR sector moved away from looking at the workforce as 'Human Resources' to a more people-centric practice. This is why this line of work is now called 'The People Profession'.
The People Profession Explained
The People Profession recognises the impact, value and contribution people have to organisational goals. As such, its focus is on the holistic development and management of people, and people practices, in addition to making the employee's experience of work a positive one.
To do this, it takes into account all the elements of a business that can affect its workforce, so employees are no longer a second thought within key business decisions. By putting them first, people professionals are more likely to increase employee retention, engagement and satisfaction, all of which helps the business to grow and thrive.
The People Profession encompasses:
Benefits and Compensation
Human Resources
Learning and Development
Organisational Change
Organisational Design
Organisational Development
Recruitment
Talent Management
The Value of People in Business
Simply put, the reason for this switch is because people are one of the most important assets of a business. Even with the growing reliance on technology, without talented people at the helm, most businesses would fail to survive.
If businesses refuse to care for or listen to their workforce, the talented people they've managed to acquire will simply take their talents elsewhere. Leaving businesses at a loss financially as they have to invest in more recruitment, but also at a loss in resources as people with vital skills and information are no longer part of their arsenal.
As the world continues to change and evolve, it takes a dynamic and adaptable approach to meet the needs of the workforce today. People professionals not only have to consider economical trends that affect the way a business operates, they have to take into account the priorities of the workforce as they change.
The Different Level of People Practice Standards
To be an effective people professional, you need to know all about people, work and change. This includes having a detailed understanding of different people practices, which are the processes and approaches used across the employee lifecycle.
This can be anything from developing people policies to needs analysis. You have to understand how each affects the other and how they can effectively work together. Though to conquer some of these people practices you will need specialist knowledge.
This is why the Chartered Institute of Personnel and Development (CIPD) sets four people practice standards. So you can progress through the levels of study depending on how much impact you want to have as a people professional.
You can CIPD courses study at the:
Foundation Level
Learn all about
The employee lifecycle, and where the work you do sits within it
Policy, regulation and law relevant to your work
What workforce planning is
How your organisation assesses people's skills and capability
Performance management approaches in your organisation
What wellbeing is and why it's important
What inclusion and diversity mean, and why they are important
Different flexible ways of working (e.g. workplace-based, hybrid, remote)
Associate Level
Learn all about
The employee lifecycle and how other people practices impact your work and vice versa
Policy, regulation and law relevant to your work and how to ensure people practices are compliant
The stages of workforce planning including current workforce analysis, determining future needs, identifying gaps and action planning
How to conduct skills or capability audits and gap analyses in your area of work
Different approaches to performance management and their pros and cons
Why wellbeing is important, and the different factors that impact wellbeing
How to build inclusion and diversity into your work
How to adapt people processes and practices for workplace-based, hybrid and remote working
How to advise line managers and teams on workplace-based, hybrid and remote working, ensuring fairness and communication
Chartered Member Level
Learn all about
A range of people practices, and how to design them in an integrated way
Current and future regulation and law relevant to your work, how to apply it, and how to mitigate risk
How workforce planning informs other people practices and wider business planning
How to assess current and future capability needs
The impact of different performance management approaches, and how performance management data can be used to drive improvements
How to integrate wellbeing into people practices
How to integrate inclusion and diversity into people practice to create value in your area of work
How to develop people practices for a hybrid workforce that enhance performance and engagement
How to coach managers and leaders to build cohesion and trust across a hybrid workforce
Chartered Fellow Level
Learn all about
People practices across a range of specialisms, and how to integrate these to create a holistic people offering
Current and future regulation and law relevant to your work, and how to assess impact and risk for organisations and industry sector
How to use strategic workforce planning to inform future people and organisation strategy
How to build future organisation and sector capability
The impact of different performance management approaches on organisation culture and performance
How to integrate wellbeing into people strategies
How to build inclusion and diversity approaches that positively impact an organisation's culture and performance
How to identify strategic opportunities and adapt people strategies for a hybrid workforce
How to integrate flexible ways of working within the wider organisation culture balancing the needs of all stakeholders
How You Can Start Learning People Practices
If you're excited by a career in a profession that is focused on people and positive change, the best way to get started is by studying people practices at the foundation level. This way you can get the knowledge that puts you in the best starting position as a people professional.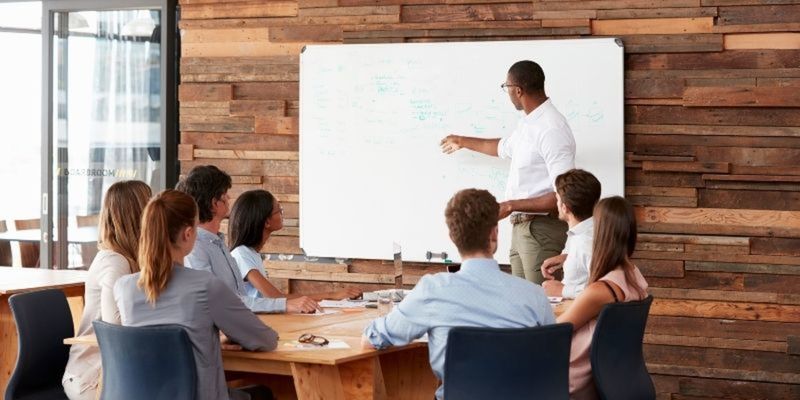 The CIPD Level 3 Foundation Certificate in People Practice equips you with the skills to kickstart a people professional career. You will learn everything from the external influences that impact businesses, to the best way to shortlist candidates for recruitment.
You will also understand how people learn, adapt and develop in different ways, as well as hone skills related to your own personal development, such as how to recognise and accept your own mistakes and show empathy to others. Learning all of this puts you in a better position to be the people person in business.
With this globally recognised industry qualification, you will become eligible for entry level roles in Human Resources and Learning & Development such as a HR Assistant or Entry Level Training Coordinator. You will also become eligible for CIPD Foundation Membership, which allows you to continue developing your HR career by studying at the Associate Level.
Why Study People Practices Online
By choosing to study your CIPD Level 3 Foundation Certificate in People Practice online through learndirect, you can work towards a career in the people profession around your existing commitments. Putting fewer obstacles in the way of you and your new people-focused career.
The HR course is delivered through an engaging array of online learning materials, which are all immediately available once you start your course. This means you can work through them at your pace and complete the HR training course whenever you're ready. Potentially cutting the time it takes you to qualify.
Find out more by contacting our Course Executives today. They will answer all the questions you have and help you take the next steps to enrol.
You can register your interest for the CIPD Courses here.