How to Develop People Management Skills as an HR Professional 
A business is only as good as its workforce, and for employees to be productive and achieve goals, they need to be content and supported in their jobs. An HR professional plays a significant role in this, and to be successful in this role, people working in human resource management need to adopt strong people management skills. 
If you already work in human resources and are looking for ways to develop your skills to progress into a position that has more influence in implementing strategies, then we can help. Studying accredited people management courses is an ideal way to take on more responsibilities in your Human Resources Officer role and get what you need to move up into mid-level HR roles.  
Below, we have explained the attributes needed to display strong people management skills, and how you can enrol on HR courses accredited by the Chartered Institute of Personnel and Development (CIPD). Keep reading to discover how best to develop your career in the People Profession! 
What is People Management? 
People management can be defined as a process that is carried out in many businesses in all sectors. The process involves training employees, motivating them, and providing support in their roles. The purpose is for every employee to feel comfortable in their position and to encourage them to develop their skillset and reach their own personal as well as business targets. 
If you currently work in HR, otherwise known as the People Profession, then you will need to develop strong people management skills if you want to progress in your HR career. There will be various situations that you may need to handle that come under your human resources responsibilities, with people management strategies being at the forefront. 
Your human resources responsibilities may include: 
Recruitment 
Employee training 
Building company culture 
Setting employee development goals 
What Makes a Good People Manager? 
If you are lacking in people management experience and would like to know how you can develop people management skills in your role as an HR professional, then consider the common attributes needed. There are various personality traits that will be helpful in demonstrating better people management skills, and we have outlined them below: 
Empathise – If you want to effectively implement people management strategies in HR jobs, you need to be human. Empathise with employees and understand the various emotions that may be displayed. Not only will this enable employees to feel supported, but it will also help you build a rapport with the workforce 
Set Clear Goals – Employees always work more efficiently and effectively when they have a target or goal to reach, but what is incredibly important is that these goals are achievable and realistic. People can feel under pressure when they are set unrealistic targets, so as an HR professional, it's your job to ensure that the goal is fair and adheres to the employee's role 
Encourage Development – To demonstrate strong people management skills as an HR professional, you need to encourage each employee to develop their skillset. This means focusing on their strengths and weaknesses and helping them progress in their career development 
Communication – One of the most important aspects of implementing people management strategies is communication. Without effective communication, you will be unable to display strong people management skills, develop goals, or support staff 
Types of People Management Skills 
People management is crucial when it comes to working within human resources, particularly if you want to progress into a human resource management role. There are many things that you need to be aware of when creating and implementing people management strategies.  
A significant one is recognising that workforces are made up of different types of people from various backgrounds. With this in mind, as an HR professional, you need to make sure that you provide people management strategies that not only help individual employees but help the workforce as a whole. 
To thrive in this area, you will need to adopt the following people management skills: 
Trust 
Ability to motivate 
Effective communication 
Problem-solve 
Honesty 
Positivity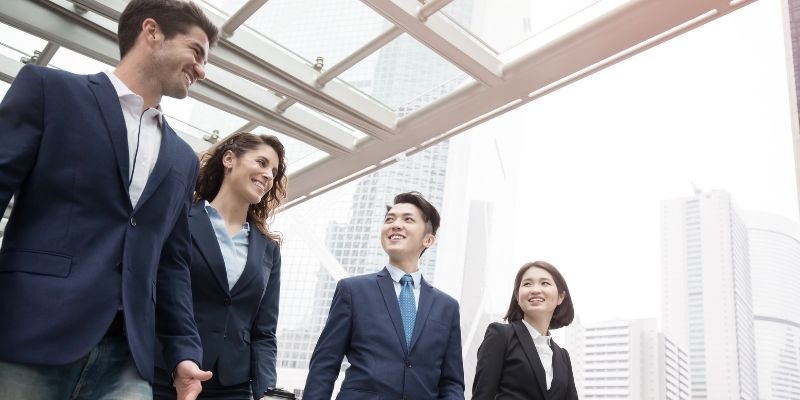 Study Accredited People Management Courses 
If you would like to develop people management experience in order to progress your HR career, then the best way to do this is by studying accredited people management courses. With learndirect, you can enrol on the Associate Diploma in People Management Level 5 CIPD, a regulated course that is taught 100% online. 
Accredited by the CIPD, you will achieve an official qualification in people management skills once you complete this qualification. The course is ideal for individuals who already work in the People Profession and are looking to progress to mid-level roles or management by getting CIPD qualified.  
To drive change as an HR professional, you not only need relevant skills and techniques but also the ability to create and deliver strategic objectives, both from HR and the business as a whole. By studying this course, you will learn everything you need to know to work towards roles that have more authority in making decisions for the company and workforce. 
During these CIPD HR courses, you will cover the following units: 
Organisational Performance and Culture in Practice 
Evidence-Based Practice 
Professional Behaviours and Valuing People 
Employment Relationship Management 
Talent Management and Workforce Planning 
Reward for Performance and Contribution 
As an approved study centre, learndirect provides a range of CIPD qualifications, including Foundation Certificate in People Practice Level 3 and the Associate Diploma in Organisational Learning and Development Level 5.  
Please note that you need a CIPD Student Membership to achieve this internationally recognised CIPD qualification, and once you have completed the CIPD Level 5 course, you can apply for a CIPD Associate Membership.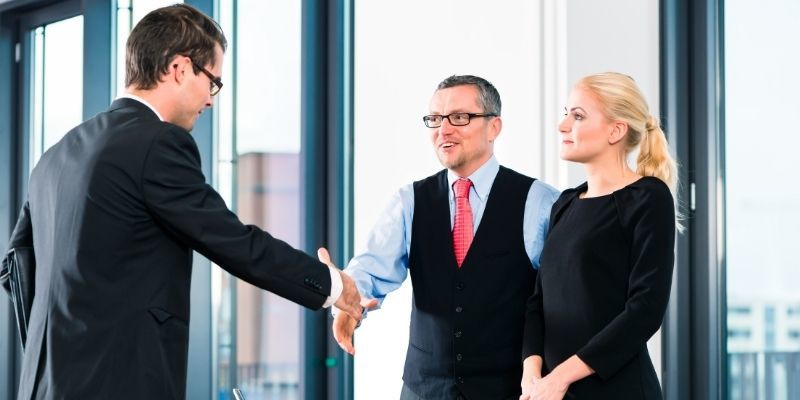 Your Career Options 
Ultimately, developing solid people management skills will allow you to pursue an advanced HR job role in the People Profession. Gaining this level of knowledge from our people management courses will enable you to explore various roles, including: 
HR Manager 
Employee Relations Manager 
People Analyst 
Resourcing Business Partner 
Diversity and Inclusion Specialist 
Talent Manager 
Reward and Benefits Manager 
As long as you gain CIPD Associate Membership, you can use the people management skills learned to embark on further study under the CIPD umbrella, such as a CIPD Level 7 qualification. These include: 
CIPD Level 7 Advanced Diploma in Strategic People Management  
CIPD Level 7 Advanced Diploma in Strategic Learning and Development 
If you choose to take this route and complete one of the above CIPD courses, you could eventually progress into one of the below strategic human resource management roles: 
HR Director 
Vice President of Human Resources 
Chief Human Resources Officer 
HR Business Partner 
Enrol on Your CIPD Course Today! 
If you would like to advance your people management skills and pursue top-level roles in the People Profession, then learndirect can help you achieve this. To enrol on our accredited CIPD courses or learn more about what we offer, speak to one of our Course Executives on 01202 006 464 or contact us online. Alternatively, click below to discover more about our exciting CIPD courses!