There are many fascinating careers in business that can position you at the head of innovation and change. If you'd consider yourself to be good with people, a career in HR can help you harness people skills for organisational success.  
HR professionals are essential for nurturing and developing the workforce. Businesses can hire talented employees, but if they don't meet their needs long-term their employees will simply go to another business that can. That's why strategic human resource management is so important, so that employees remain engaged and driven to meet business goals. 
If you're thinking of a business-related career, you may be asking yourself 'should I major in human resources?' the answer to which we think is yes, as there are so many reasons why HR is a good career. 
It's A Dynamic Line of Work 
The human resource machine controls everything to do with an employee's time in a business. As an HR professional, you will handle traditional elements like recruiting, disciplining and terminating employee contracts. But today's HR professionals are also focused on investing in the workers, so they grow with the business and continue to contribute to its success.  
This means the modern role of human resources is to ensure employees are rewarded appropriately for their hard work, that they receive training in line with their career goals and the company benefits meet their modern-day needs.  
With your advice and professional guidance, you will help businesses deal with legal issues, have a hand in shaping the culture of their organisation, and identify what keeps their workforce productive and engaged. 
No Two Days Are the Same 
You certainly won't get bored in a career in human resources. One day you could be running a training programme, the next you could be devising a new company-wide policy in relation to new changes in employment law.  
In many cases, you will have your tasks planned out for the day and have to reorganise everything if an employee abruptly quits and you need to prepare an urgent job advertisement. 
People can be unpredictable, so it's safe to say that working as a human resources manager in The People Profession will be unpredictable too. This is perfect for anyone who dreads the mundane and prefers to be kept on their toes.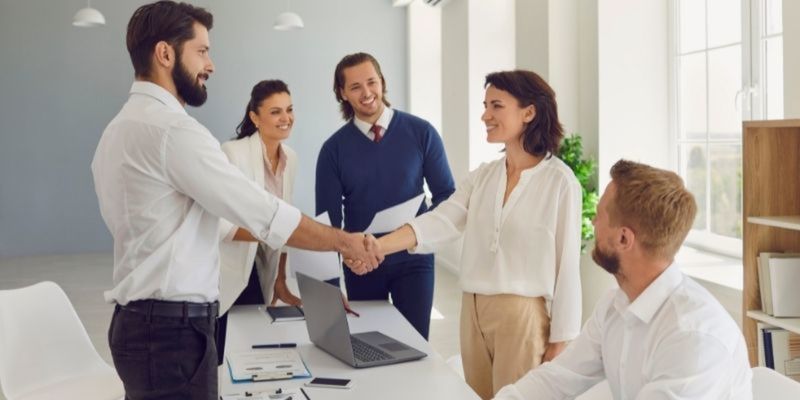 Human Resources Jobs Pay Well 
The human resources salary for people just starting out in HR is similar to those in other sectors – between £18,000-£23,000 – though from there, the human resources salary, UK learners, increases considerably. With qualifications and experience, you can work your way up the ranks.  
A Human Resource Manager salary can be anything between £30,000-£50,000 and a Human Resources Director can expect to earn north of £80,000 a year! Another important thing to note is that CIPD qualified human resource professionals typically earn around £10,000 a year more than their unqualified peers.  
It's a Sociable Career 
A human resources officer is the go-to person for employees, management and business owners alike. As you are involved in so many projects and processes, you will be dealing with many different people in your day as an HR professional.  
This is ideal for anyone who likes to be sociable at work. People will come to you for help and advice on private and sensitive subjects too, so you also need to be trustworthy as well as approachable. This is so people feel comfortable and safe in your presence.  
You Can Work Anywhere 
Human resource functions are vital in any business that values success, which is why many human resources qualifications are globally recognised. As a qualified HR professional, career opportunities open up to you across the globe, so if you ever wanted a career that allows you to travel and live in exotic locations, this is it! 
You can get your passport to international human resources management with a globally recognised CIPD qualification.  
There Are Plenty of Progression Opportunities 
With so many elements involved in the human resource management system, you can align yourself with a vast number of career opportunities in The People Profession. You can work as a HR generalist and provide advice on each area or become an HR specialist and give detailed guidance on an area of specific expertise. 
You could specialise in: 
Employee Engagement – Focus your time as a Human Resources Specialist on understanding how employees feel about their work and how the company can increase satisfaction levels 
Employment Law – Give advice to businesses regarding legal issues, represent your organisation at employment tribunals or instruct solicitors to do so 
Employee Relations – Maintain a harmonious environment in the workplace by helping to resolve disputes, ensure employees are treated fairly, negotiating better pay or working conditions  
Learning, Training and Development – Keep employees engaged and driven by helping them develop new skills in line with their career goals 
Organisation Development – Help employees and the workforce adapt to company-wide developments as societal changes force the business to evolve 
Performance and Reward – Make sure the benefits package a company offers meets the needs of the modern-day workforce and employees are compensated for their work accordingly 
Recruitment and Talent Planning – Get the right people in the business by working with managers in each department to identify the skills they need in the team. Tasks in this area involve creating job descriptions, advertising roles, reviewing applications and conducting interviews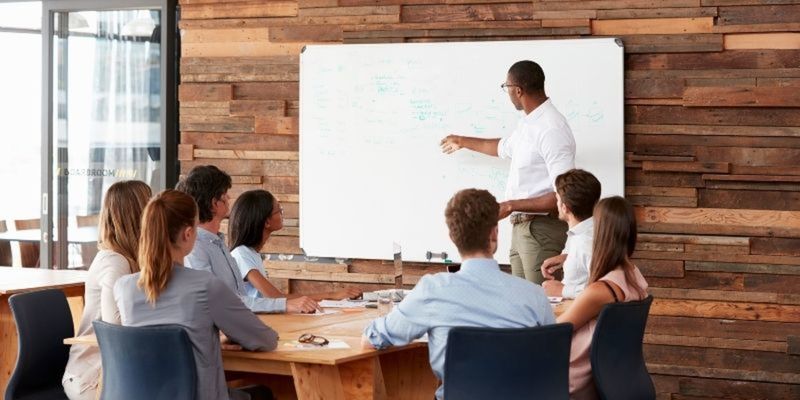 It's Incredibly Rewarding  
As a human resources professional, you not only help the business flourish by enhancing its people, you play a vital role in each employee's career.  
A large part of human resource management is making sure the right people are in the right job. By vetting them in the onboarding process, you will establish their skills and career goals from the get-go. If they are the right fit for the company, you as an HR professional can put in place a plan that will help them get to where they want to be professionally.  
Not only will this keep the people you work with satisfied in their work, it will keep them passionate about what they do which leads to overall business success. The more the team performs as a direct result of your efforts, the more you will be regarded and rewarded as a human resources professional.  
Start A HR Career with Online Qualifications 
If you're ready to get started in a HR career, learndirect have online HR courses that will allow you to enter and progress in the sector.  
We offer globally recognised HR qualifications, provided by The Chartered Institute of Personnel and Development (CIPD), which perfectly align you with certain HR roles.  
If you're completely new to human resources and The People Profession, you can get started with the Foundation Certificate in People Practice Level 3 CIPD. In this online HR course, you will learn everything from the external influences that impact businesses to the best way to shortlist candidates for recruitment. With this knowledge, you can apply for entry-level roles in human resources. 
When you're ready to progress up the ladder to middle management, you can study the Associate Diploma in People Management Level 5 CIPD. This online HR course takes your knowledge to the next level by exploring everything from how HR helps businesses achieve strategic objectives to how data can be harnessed to increase performance.  
Find out more today! Call our Course Executives on 01202 006 464, contact them online or click to view our CIPD courses below.