How to Kick Start a HR Career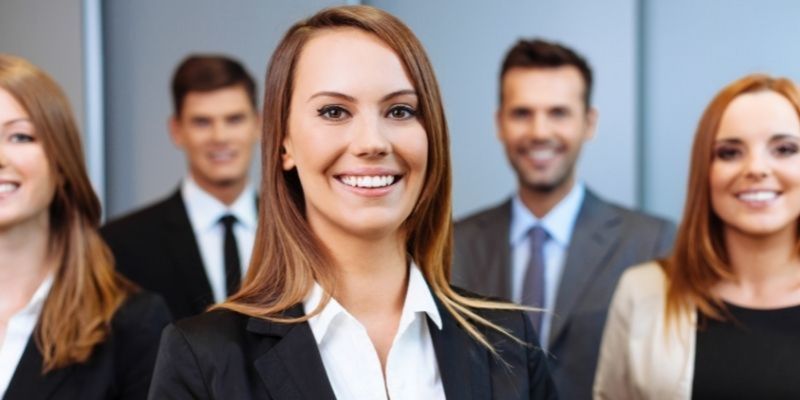 Human resource management is an essential component of any business that values its workforce and wants to put in place a long-term talent development strategy.
As a person-centric role, a HR career is as dynamic and varied as the workers the business employs. You're not only responsible for onboarding new staff as an HR professional, you are also the person who makes sure their experience of the workplace is a positive one for the duration of their employment.
This involves everything from giving each employee the opportunity to reach their career goals, to making sure the business evolves in line with the needs of the modern-day workforce. All of these HR tasks require a certain combination of skills, knowledge and abilities.
There is so much to learn when it comes to the rights of employees and effective human resource development. You would be forgiven for thinking there are strict entry requirements to break into this line of work. The reality is, there are a number of ways you can get the skills you need for human resources jobs, which is music to the ears of anyone thinking of starting a human resources career.
The Skills Required for Human Resources
People of all backgrounds can break into a career in HR, as a range of knowledge and abilities can be useful when working in such a dynamic field. Though, when applying for HR roles, employers will be looking for certain soft skills in applicants as there are particular things every human resource professional needs to succeed.
To get hired for human resources jobs, you will need to demonstrate:
Adaptability – Working with people can be quite unpredictable, you need to be able to handle and adjust to changing circumstances as an HR professional
Communication Skills – Working with people of all backgrounds in all manner of situations requires you to communicate well, no matter if you're resolving conflict or rolling out new policies
Leadership – Driving organisational change requires you to be confident and strong in your leadership abilities
Problem Solving Abilities – A lot of your HR career will revolve around conflict resolution, which requires you to be quick to think of ways to solve problems
Organisation – From organising files and managing employee documentation, to juggling meetings and employee training, you need to be able to handle your workload effectively
Time Management – Keeping the workers and the business owners happy requires you to keep to deadlines and deliver answers when they are needed
Teamwork – If you're going to work in The People Profession you have to be able to work well with other people
Trustworthiness – As the person employees and employers go to with their problems, you need to be able to offer confidential advice and handle sensitive information in a professional manner
If you can say with confidence that you possess these traits, you would be well suited to a role in human resource management.
Apply for Entry-Level Human Resources Roles
If you're happy to start at the bottom and work your way up, you can pursue entry-level human resources jobs that are happy to teach the right person the HR knowledge they need. You could become an entry-level HR Assistant, Operations Analyst, or Talent Manager. In many cases, employers are happy to forgo qualifications if they can see you have enough relevant prior experience and the desire to learn.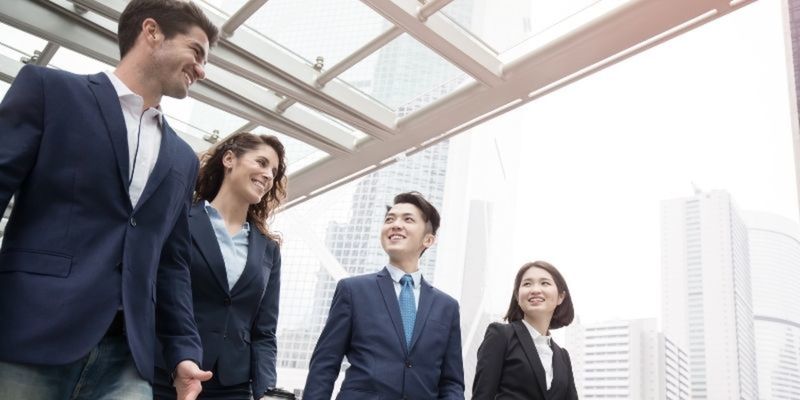 Get Human Resources Experience
If you want to gain relevant experience that would allow you to pursue human resources jobs with higher wages and levels of responsibility, you can volunteer your time to work in HR departments. A great way of doing this is by asking if you can get HR experience in your current company. Even if there aren't any vacancies open, an extra pair of hands in these departments is always appreciated.
You could even ask for a secondment to gain practical experience in HR and get a real feel for this line of work. Failing this, ask your manager if it would be possible to take on new responsibilities, like people management, so you're eventually more employable in the HR industry.
Complete Human Resources Apprenticeships
If you want to get recognised qualifications in HR, but don't fancy the idea of committing to full-time classroom study, you can learn and earn at the same time through a HR apprenticeship. This approach blends workplace learning with a small amount of classroom study so you can take a more hands-on approach to getting qualified.
HR apprenticeships are offered at Level 3 and Level 5; Level 3 giving you the equivalent of an A Level qualification and Level 5 giving you the equivalent of a foundation degree. In your apprenticeship, the least you can expect to earn is the National Minimum Wage (NMW) for your age, though many employers set their rates much higher than this.
Study a Human Resources Degree
If you'd like to learn all about human resources management ahead of applying for HR roles, so you can go straight into a senior position upon entering the sector, you can study a human resources degree. At the bachelor's level, you will learn HR specialisms through coursework directly related to the essential skills required to effectively manage a business's human capital.
In a HR degree, you will develop skills in various areas of human resources by learning how to:
Enforce government regulations
Establish competitive employee benefits
Develop training programmes
Handle labour negotiations
Motivate employees
At the bachelor's level, HR degrees are typically studied over three years in a full-time capacity. Your human resources degree may be four years if you choose one that incorporates a placement year to gain industry experience. This is often the most preferential option as you gain both the desirable qualification and workplace experience.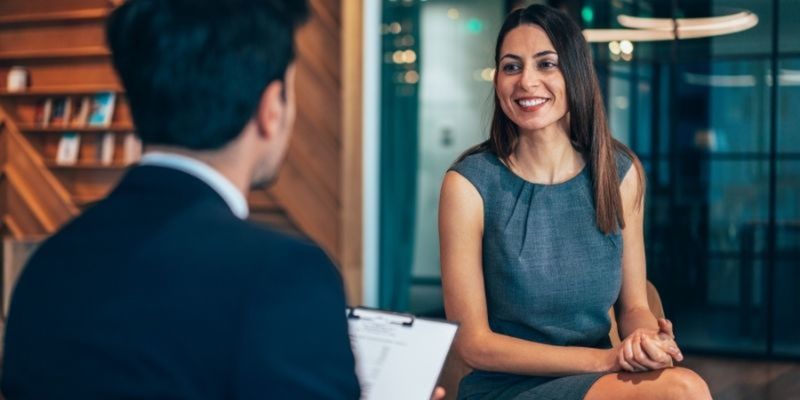 Obtain CIPD Human Resources Qualifications
If going into a classroom full-time for at least three years isn't an option for you, you can get qualified in human resources management in a much more convenient way. The Chartered Institute of Personnel and Development (CIPD) is the professional body for experts in people at work. They set the industry standard for HR professionals and are behind the sector transition that has seen human resource management become The People Profession.
With HR qualifications set at different levels, you can get what you need to start a career as a people professional, then have a clear progression path laid out for you. Each level of HR qualification makes you eligible for entry to certain HR roles, so completing the next level of qualification will help you swiftly progress up the career ladder.
What's more, when studied with learndirect, you can complete these human resources courses online at home. This means you can continue working in your current job and earn a higher wage, while you work towards gaining a qualification that will help you move directly into a well-paid HR position.
Being online, you can also complete these HR courses at your pace, allowing you to get qualified faster than you could in degree-level study.
With CIPD qualifications under your belt, you can often earn a much higher wage. There also won't be any uncertainty about whether you are ready to climb the ladder as employers will know you are well equipped for the job.
Study HR with learndirect!
By choosing to study your CIPD HR courses online through learndirect, you can work towards an HR career around your existing commitments. The flexibility of these online CIPD courses allows you to study on your terms, putting your education and your future in your hands.
Find out more by contacting our Course Executives today. They are on hand to answer all your questions about the HR course, the potential careers it can lead you into and how you can get started with your learning.
Call them now on 01202 006 464 or contact them online!