Business Law
Overview
Regardless of what the nature of your involvement in business is - and whether you are working in the private or public sector - as a business man or woman you will face an array of legal controls and obligations of an unprecedented scope and complexity.
About Business Law
Our Business Law course is designed to introduce students who are preparing for a career in business to some of the legal rules and issues which you will encounter once you enter the world of commerce.
You will not become an expert in any area of the law as a result of studying the course, however at the end of your study of this course it is hoped that you will not only have increased your knowledge about the law as it applies to the business world; but that you would have developed some competence at identifying legal issues, applying legal rules to factual situations and having a European perspective
Overview
Modules
Unit 1: The English Legal System
Section One: The Nature of Law
Introduction
Some social functions of law
Criminal and civil law
Common law and equity
Equitable rights
Equitable remedies
Maxims of equity
Common law damages
Summary of section one
Section Two: Sources of Law
Legislation
Statutory interpretation
Precedent
European Union law
Summary of section two
Section Three: The Courts and Tribunals
Possible classifications
The legal process
Criminal courts
Indictable offences
Summary offences
Offences triable either way
Civil courts
Tribunals
Arbitration
Mediation
Summary of section three
Section Four: Legal Personnel and Legal Aid
Magistrates
Juries
Members of tribunals
The solicitor
The barrister
The judges
Legal aid and other sources of legal assistance
Summary of section four
Unit 2: Legal Relationships
Section One: Liability for Employees and Agents
The employment relationship
Vicarious liability
The contract of employment
Agency
Types of agent and formation
Responsibilities of the parties
Terminating an agency
The commercial agents regulations
Summary of section one
Section Two: Sole Traders and Partnerships
Business organisations introduced
Sole traders
Partnerships
Liability of partners
The partnership agreement
Ending the partnership
Summary of section two
Section Three: Forming a Company
Basic principles
Separate legal personality
Company membership and limited liability
Types of company
Forming a company
The constitution: memorandum and articles
The Memorandum of Association
The Articles of Association
Changing the constitution
Summary of section three
Section Four: Managing the Company
Capital
Shares
Borrowing
Company management
Summary of section four
Unit 2: additional questions
Additional questions: guidance
Unit 3: Business Contracts
Section One: Making a Contract
What is a contract?
Creating the contract
Agreement - offer
Concluding the agreement - acceptance
Intention to create legal relations
Consideration
Summary of section one
Section Two: What Can Go Wrong During the Making of a Contract
What can go wrong in the making of a contract and how it affects the contract
Lack of certainty
Lack of necessary formality
Lack of capacity
Illegal contracts
Misrepresentation
Summary of section two
Section Three: Contractual Terms
The contents of a contract
Terms and pre-contractual statements
Contractual terms - express and implied
Conditions, warranties and innominate terms
Terms which exclude or limit liability
Summary of section three
Section Four: Discharging a Contract
How contracts come to an end
Discharge by performance
Discharge by agreement
Discharge by breach of contract
Frustration of contracts
Remedies
Summary of section four
Unit 3: additional questions
Additional questions: guidance
Reading list for Unit 3
Unit 4: Non-Contractual Obligations of the Seller/Producer
Section One: The Duty of Care in Negligence
Negligence: an introduction
The duty of care
Special circumstance
Negligent statements and professional
negligence
Summary of section one
Section Two: Other Aspects of Negligence and Product Liability
Breach of duty
Factors in setting the standard
Proof of breach
Resulting damage
Defences
Remedies
Product liability
Summary of section two
Section Three: Other Aspects of Tort
Nuisance
The rule in Rylands v Fletcher
Occupier's liability
Summary of section three
Section Four: Liability in Respect of Employees
Vicarious liability
Liability for employees only
Within the course of employment
Health and safety at work
Making the system work
Summary of section four
Unit 4: additional questions
Additional questions: guidance
Unit 5: European Community Law
Section One: The Development of the European Community
Introduction and history
The Treaty of Rome
The four main institutions
The Treaty of Maastricht
Terminology
Summary of section one
Section Two: The Functions of the Institutions
The role of the institutions
Inter-relationship of the institutions
Recent changes
Summary of section two
Section Three: The Sources of European Community Law
Transformation of European Community
law into English law
The enacted sources of European
Community law
The general principles of EC law
Modes of interpretation
Summary of section three
Section Four: The Integration of European Community Law at a National Level
Supremacy of European Community law
Direct effect
Indirect effect of EC law
State liability for non-compliance with EC law
Summary of section four
Section Five: Enforcement of European Community Law at a European Level
Introduction
Control of the institutions
The action for failure to act
The plea of illegality
The action for damages
Control of Member States
The preliminary reference procedure
Comment
Summary of section five
Unit 5: additional questions
Additional questions: guidance
Further reading
For a more detailed syllabus on this course, click here
Requirements
There is no experience or previous qualifications required for enrolment on this course. It is available to all students, of all academic backgrounds.
Assessment
Assessment Method
After each lesson there will be a question paper, which needs to be completed and submitted to your personal tutor for marking. This method of continual assessment ensures that your personal tutor can consistently monitor your progress and provide you with assistance throughout the duration of the course.
What's Included
All study materials
Study Guide
Full Tutor and Admin support
The course fee includes the awarding body registration and certification fee (valued at up to £30.00).
What is NCFE
NCFE is the UK's longest established awarding body, recognised as a highly professional and responsive organisation, committed to maintaining excellent customer service and a friendly approach.
NCFE is recognised as an awarding body by the qualification regulators ('regulators') for England, Wales and Northern Ireland. The regulators are the Office of the Qualifications and Examinations Regulator (Ofqual) in England, the Department for Children, Education, Lifelong Learning and Skills (DCELLS) in Wales and the Council for Curriculum, Examinations and Assessment (CCEA) in Northern Ireland.
Accreditation by NCFE is a guarantee of quality. It means that the college has been inspected and approved by an independent and experienced education professional and is quality audited biannually by NCFE. The centre delivering the programmes has been licensed by NCFE on the basis of its own quality systems. At the end of an accredited course, successful learners will also receive an NCFE Award certificate of achievement.
For more information on this award, click here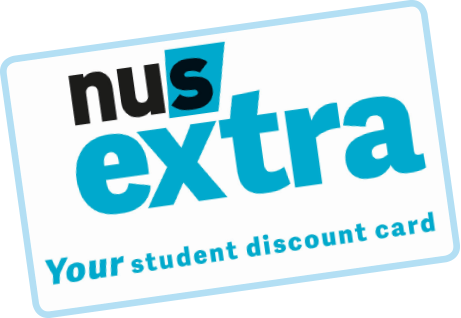 Get your NUS Extra card
All professional development students are eligible for the NUS Extra card, which gives you access to over 200 UK student discounts with brands like Co-op, Amazon and ASOS. Apply and find out more at http://cards.nusextra.co.uk/

Deko loans

Our 3 year 0% loans are provided by our partners Deko. Loan applications are processed over the phone with a member of our team and a decision can be provided within a matter of minutes.
All loans are subject to status & and Credit check Call now to speak to a member of the team 0800 101 901.