If you're considering a career as a Dental Nurse, it's perfectly natural to wonder where your dental career could take you once you're qualified. Of course, you need to overcome that all-important first hurdle, but there's nothing wrong with planning ahead. For example, you may be drawn to finding solutions for the current issues in the dental hygiene field.
Dental nursing is a rewarding career that allows you to diversify into a number of different specialisms. This includes studying to be a Dental Hygienist or gaining additional qualifications to assist in dental surgery. 
There are some dental nurses who, having spent time in a hospital setting during their Dental Nurse apprenticeship, decide to use their diploma to get them onto a nursing degree. For hospitals where staffing is a constant battle, having both dental nursing and regular nursing skills would make you an extremely desirable hire. 
Then there are those dental nurses who choose to use their qualifications in dental nursing to go to university to study dentistry. Also, some progress on to other fields of dentistry study, such as a Dental Hygienist apprenticeship. 
Whatever route may be right for you, first you need to gain your Dental Nurse qualification. Find out below how to do this and the routes your career could take following your Dental Nurse training!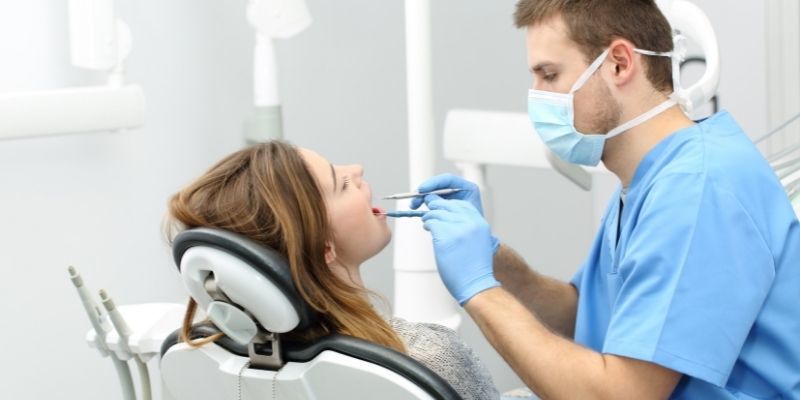 Getting Your Dental Nurse Qualification 
If you've found yourself asking the question 'What qualifications do you need to become a Dental Nurse?', you're not alone. There are many aspiring Dental Nurses who ask the same question, as there are several types of Dental Nurse related courses on offer in the education sector, such as a Dental Hygienist apprenticeship and a Dental Nurse apprenticeship. 
The main thing you need to remember is to become a Dental Nurse, you need to complete a Dental Nurse course that has been approved by the General Dental Council (GDC). This ensures you have received the exact training that is required to work in Dental Nurse jobs successfully, and you're able to tackle current issues in the dental hygiene field.
The NEBDN National Diploma in Dental Nursing is a General Dental Council (GDC) recognised dental nursing qualification which covers all outcomes described within the GDC Preparing to Practice document. 
It prepares you in the foundations of dental nursing, so you have the knowledge, skills and professional attributes to practice safely and effectively in Dental Nurse jobs. 
In order to qualify you will need to complete two assessments. The first is a workplace assessment, with a complete record of experience, as you will be embedded within a dentistry team to understand current issues in the dental hygiene field and get vital hands-on experience. 
The second part is a written and practical assessment that allows you to demonstrate your knowledge and decision-making abilities in the Dental Nurse role. Pass both of these Dental Nurse training assignments and you will become a fully qualified Dental Nurse. 
Another great thing is this accredited Dental Nurse course can be completed online – barring the in-person assessments. The advantage is you can study dental nursing while you work and/or juggle your home life. So, you don't have to make any financial sacrifices while you're working towards your new career as a Dental Nurse. 
All the course materials are available right away so you can start studying from the moment you enrol. Moreover, because you're not waiting for your next assignment in the post, you can complete this Dental Nurse course as quickly as you like. 
On average, distance learners complete a two-year course within 9 months. There's also research to suggest that online learners retain 5 times the information when compared to a traditional setting. 
That means you'll qualify as a Dental Nurse faster than if you enrolled with a traditional college, and there's a good chance you'll remember more of the material too! 
You're a Qualified Dental Nurse, What Next? 
Once you're qualified as a Dental Nurse, you have a few options in terms of where to work. The most common is to work in a dental practice – be it private or within the National Health Service (NHS). 
While there will be plenty to keep you on your toes when assisting the Dentist, you will have a list of core responsibilities as a Dental Nurse, including: 
Preparing and passing instruments to the Dentist or Dental Hygienist 
Suctioning water and saliva from the patient's mouth during treatment 
Preparing fillings and other materials 
Providing support and reassurance to the patient 
Sterilising dental instruments 
Processing and filing x-rays 
Tidying and cleaning the dental surgery 
Recording and filing information about patients 
Advising patients on oral hygiene 
Carrying out stock control 
A popular alternative for dental nurses is working in a hospital setting. In these Dental Nurse hospital jobs, you will be dealing with more complex treatments, and surgery. As such, to work in a hospital setting, Dental Nurses are required to gain additional certificates in order to assist with sedation, x-rays and similar. 
For example, as a hospital-based Dental Nurse, you will need an NEBDN certificate in Dental Sedation Nursing before you'll be qualified to assist in procedures that require sedation. 
Other certificates you can study after you qualify as a Dental Nurse are: dental radiography, oral health education, and fluoride varnish application. 
A third, less common option is the role of a Community Dental Nurse. In this dental nursing position, you will be required to visit patients who are unable to attend appointments at the dental surgery. This could be because of disability or because they are physically unable to get there. 
Regardless, as a Community Dental Nurse, you will assess their needs, make recommendations to the Dentist and monitor progress to ensure the necessary next steps happen.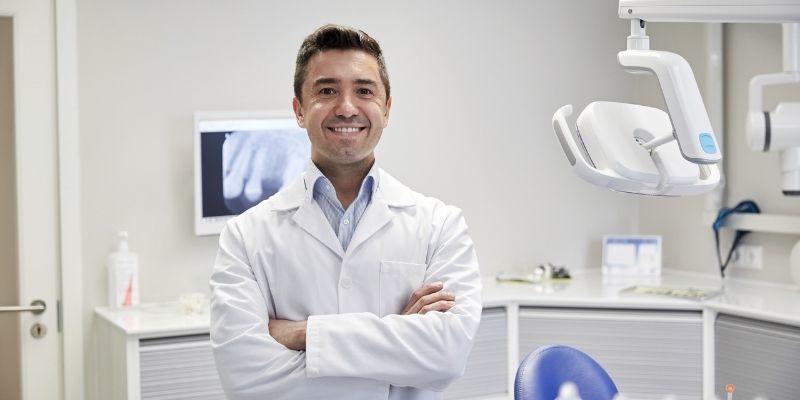 What Can Dental Nursing Lead To? 
Once you are qualified as a Dental Nurse, either through our course or a Dental Nurse apprenticeship, you have the option of taking your career in one of three directions: 
Dental Receptionist 
There are specific courses available for Dental Nurses looking to become a Dental Receptionist. This training will help you understand how to deal with enquiries, train you in the correct telephone manner and teach you how to deal with patient complaints. 
Practice Managers 
After working as a Dental Nurse for a few years, some people choose to become a Dental Practice Manager and oversee the dental practice. It's a demanding role and one that requires exemplary organisational and planning skills. In addition to managing dental staff and the day-to-day functioning of the dental practice, Dental Practice Managers also have to make sure government legislation is followed correctly. 
Dental Hygienist 
To become a Dental Hygienist, you will need to study a 2-year diploma in dental hygiene or dental hygiene and dental therapy. Alternatively, you can take a three-year undergraduate degree in oral health science or dental therapy and dental hygiene. You may also want to consider a Dental Hygienist apprenticeship, enabling you to focus on current issues in the dental hygiene field.
Dentist 
Some Dental Nurses decide to take the next step up and train to become a Dentist. However, this isn't so much a transition from dental nursing as it is starting from scratch as a dentistry degree is 5 years long. 
Much like training to be a Medical Doctor, training to be a Dentist requires at least 5 GCSEs grade A-C/4-9 in English, Maths, and the Sciences.
You will also need at least 3 A-levels, all grade A or above, and ideally in the Sciences. Although some universities may accept a national diploma in dental nursing providing you have at least 2 years on the job experience. 
However, check with the universities you want to apply to study dentistry with first, you may find an Access to HE Diploma could get you in. 
Study Dental Nursing Online 
Regardless of the route you may take in the future of your dental career, right now, an exciting and rewarding Dental Nurse job awaits you, where you can solve the current issues in the dental hygiene field.
learndirect is the UK's leading online course provider. Enrolling on our accredited Dental Nurse course provides you with instant access to your learning material so you can start studying right away. You will also have access to a dedicated tutor who will help you through your Dental Nurse training. Check out our blog for useful tips on how to get the most out of your study experience. 
Otherwise, you can find out more by talking with our Course Executives now on 01202 006 464 or online. Alternatively, click below to enrol on our NEBDN certified and GDC approved, National Diploma in Dental Nursing. Places are limited so don't delay!