Oral Health Education - Online
200
guided
learning hours
SALE

Savings End Midnight Tuesday 6th December

SALE

Savings End Midnight Tuesday 6th December
Oral Health Education - Online
This Course At A Glance
Become an Oral Health Educator
Help the public to prevent dental disease
Aimed at GDC registered Dental Nurses
Delivered via online course materials
Complete at your pace
Exams not included
About Your Course
If you're a GDC qualified Dental Nurse who wants more from your career you could gain the skills required to help prevent dental disease across the nation.
Dental Nurses already provide essential help to dentists and dental patients in the clinic but by studying oral health education they can take their career in a new and equally important direction.
By educating patients and the wider public about the ramifications of a poor diet, habits that can impact their dental health or poor dental hygiene regime you can help prevent dental issues before they occur. Many people fear going to the dentist and put off getting the treatment they need, a preventative approach can save them from suffering in later life.
This NEBDN Certificate in Oral Health Education will equip you with the knowledge and certification to work as an Oral Health Educator. The course is specifically aimed at Dental Nurses and designed to take your knowledge to the next level with regards to oral health.
Through an array of interesting modules you will gain varied knowledge that will allow you to support all patient groups and tailor your newfound knowledge to their specific needs. The modules also focus on enhancing your communication skills so you can deliver your messages clearly to the recipient.
Getting Started
learndirect is the UK's leading online learning provider, helping you to fulfil your academic and professional ambitions.
This NEBDN course is delivered through academic online study as well as practical assessments in the workplace. The online element takes the form of academic online learning materials that you can complete at your own pace. Enabling you to study your course from anywhere in the UK.
This method of study gives you the flexibility to complete your course from home with minimal impact on your current commitments.
The course is suitable for those wishing to further their career, become competent in providing oral health education and for those wanting to progress to become Hygiene Therapists.
The course also counts towards verifiable CPD
In addition, you will need to pay the NEBDN examination fee which is £195.00.
Modules
The course comprises of 6 modules:
Module 1 - Maintaining Good Clinical Practice
Module 2 - General Health and Disease
Module 3 - Patient Assessment and Treatment Planning
Module 4 - Patient Management
Module 5 - Health Promotion and Disease Prevention
Module 6 - Management, Leadership and Working with Other
Entry Requirements
In order to enrol on this course, you need to be a qualified Dental Nurse who is registered with the General Dental Council (GDC) or Irish Dental Council (IDC). You will also need to have a valid First Aid/Basic Life Support (BLS) certificate of completion.
To complete the Electronic Record of Competence you will also need to currently be working in a dental practice and have a supportive employer who is happy to supervise and sign off on your practical assessments.
To be able to communicate effectively with patients, their families and other dental and healthcare professionals you will also need to be competent in written and spoken English.
*You will have access to the course for 12 months only, after which, you can purchase extensions here
Assessment
To pass the course you will need to complete a combination of written and practical assessments.
These include:
A 90-minute online written examination composed of two sections:
Part A – 45 multiple-choice questions (MCQ)
Part B – 30 extended matching questions (EMQ)
*Please note, examinations are held twice a year in March and September.
Completion of a work-based Electronic Record of Competence (eRoC) composed of three sections:
Practical Competence Assessment Sheets (PCAS)
Case studies
Supplementary outcomes
This log of experience will help you capture vital information about the oral health education you are involved in upon prescription from your Clinical Referrer. You will need a workplace witness (a GDC registered dental professional) to grade your general performance. This will be against certain competencies and you will also need to reflect on your performance and skills.
Qualifications
Upon completion of this course you will receive the NEBDN Certificate in Oral Health Education, which is equivalent to a Level 4 qualification. Your course certificate will also state the number of CPD points/hours the course is eligible for.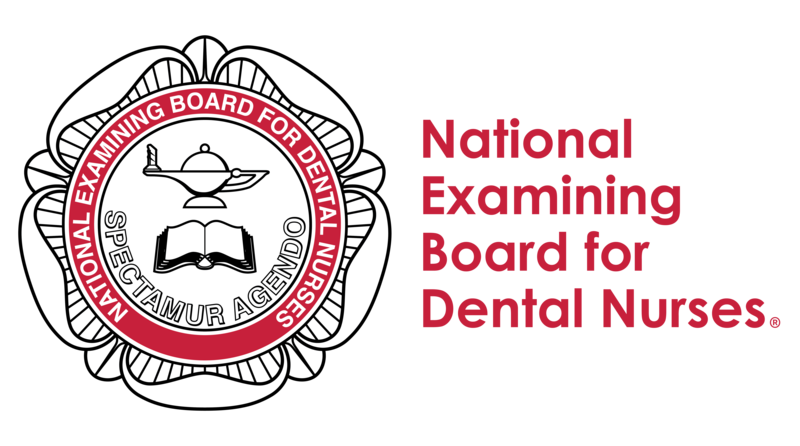 Upon completion you will received the NEBDN Certificate in Oral Health Education.

This online course is aimed at registered Dental Nurses who aspire to develop both professionally and personally. By studying the modules in this course your self-confidence will build as you enhance your skills.
This NEBDN Certificate in Oral Health Education qualifies you to deliver oral health advice and support to patients with varying needs. Once qualified, you can educate patients in your practice or other groups out in the community about the importance of good oral hygiene. You can also provide them with diet advice and explain other oral health diseases and conditions they need to be aware of.
With this new skillset in your arsenal you can move into an Oral Health Educator role and potentially command a higher wage. You will be certified and ready to take this next step in your career once you successfully complete the course.
Frequently Asked Questions
Sign up to our Newsletter