Becoming a registered Dental Nurse is a tremendous achievement, but for many, it is just the start of an exciting career in dental nursing.
While most Dental Nurses work in 'high street' practices up and down the country, some go on to work in a hospital setting.
The hospital setting is often where the more invasive or complex dental procedures take place. This can include dental implants or complex restorative procedures.
Working as a Dental Nurse in a hospital setting requires the same qualifications as any other Dental Nurse.
However, several procedures carried out in a hospital setting require additional skills and knowledge. As such, there are several post-qualification certificates you can obtain that will give you the skills you need to steer your career in the direction you want.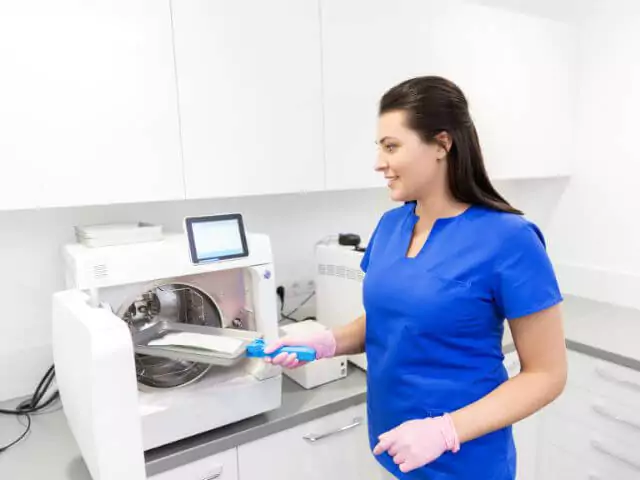 Qualifying to be a Dental Nurse
To become a Dental Nurse in any setting you will need a qualification recognised by the General Dental Council (GDC).
Entry requirements vary from course to course but in most instances, you will need a minimum of two GCSEs at grade C (5) or above in English language and maths, or a science subject.
The NEBDN National Diploma in Dental Nursing is a General Dental Council (GDC) recognised dental nursing qualification and covers all outcomes described within the GDC Scope of Practice.
To qualify as a Dental Nurse you will need to complete two assessments. The first is a workplace assessment, with a complete record of experience. You will be embedded within a dentistry team and get vital hands-on experience.
The second part is a written and practical assessment that allows you to demonstrate your dental nursing knowledge and decision-making abilities.
Distance Learning
Choosing to complete your dental nursing studies through a distance learning provider allows you to study based on your circumstances.
Distance learning allows you to train to become a Dental Nurse while balancing your existing commitments.
The advantage of studying dental nursing online is that you can begin right away and complete the dental nursing course as quickly as you want to.
Equally, you can work your way through your Dental Nurse course materials as quickly as you'd like. Because all your learning materials are available from enrolment, you can go back and reread them at your leisure.
This is especially useful when it comes to revision ahead of your assessments.
In this Dental Nurse online training, there are no physical classes to attend and you don't have to wait for the start of term to begin learning. This is a big advantage over a traditional setting with set term dates. Especially if you want to change careers sooner rather than later.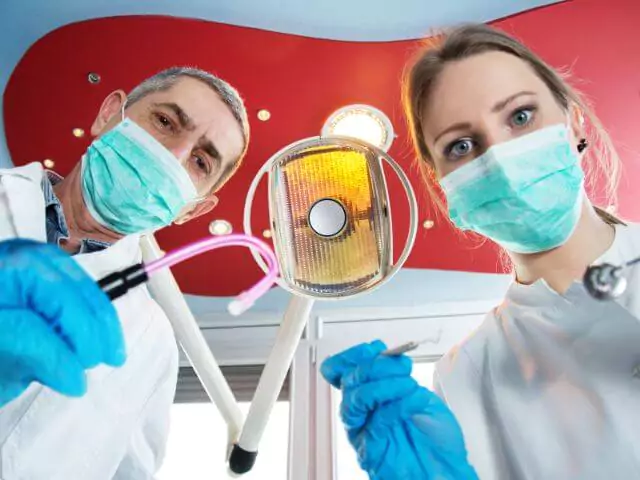 Post Registration Certificates
To get the most out of your time working in a hospital setting as a Dental Nurse, you might need to take further qualifications to enhance your knowledge and skills. We offer various NEBDN Certificates equivalent to level 4 for GDC-registered Dental Nurses
NEBDN Certificate in Dental Implant Nursing
Implant Dentistry is a highly advanced, specialised dental skill which is now a widely available treatment across the UK.
It combines surgical skills with restorative expertise to help rebuild dentition.
Due to the highly delicate and precise nature of these procedures, dentists need the very best Dental Nurses to support them. It's a highly demanding aspect of dentistry, dealing with the challenging aspects of implantology and patient care.
The role of the dental implant nurse includes surgical and restorative assistance during the many stages of implant treatment. You will need enhanced knowledge of dental anatomy and physiology to allow an understanding of implant biomechanics.
Strong communication skills are also essential in this advanced dental nursing role. Not only during the procedure but explaining the procedure and aftercare to patients.
Certificate in Dental Radiography
A qualified Dental Nurse who is awarded a certificate in Dental Radiography will be able to act under prescription as an IR(ME)R operator.
Once qualified, Dental Nurses will be able to take intra-oral and extra-oral radiographs of patients.
This qualification permits you, as a Dental Nurse, to work autonomously whilst still under the direction of the clinician and within current UK legislation regarding ionising radiation.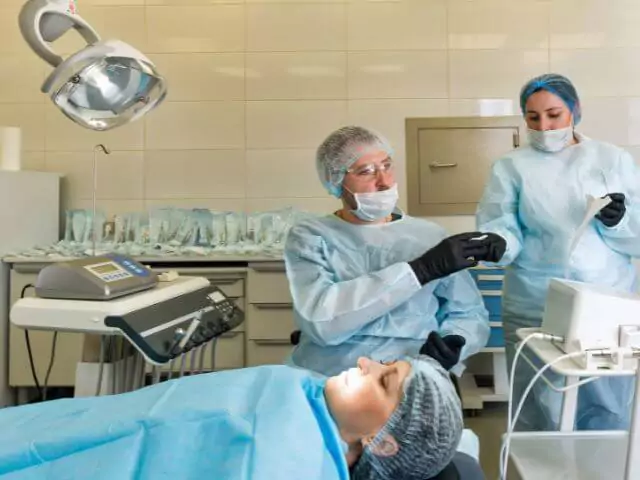 Certificate in Dental Sedation Nursing
Conscious Sedation is a vital part of modern dentistry enabling patients with anxieties and phobias to access the care they otherwise would find too overwhelming.
In the UK this involves the administration of sedative drugs which patients may take orally, inhale or have injected.
As well as reducing or eliminating anxiety, these drugs can have many significant side effects. The attending dental team need to be able to recognise and manage them calmly and effectively.
Dental sedation nursing qualifications are designed to support Dental Nurses to meet all the requirements of the 'Standards for Sedation in the Provision of Dental Care' guidance.
The role of the Dental Sedation Nurse is to work closely with the dentist providing the sedation.
In addition to their other duties the dental sedation nurse will:
Prepare the surgery
Ensure equipment is functioning correctly and is ready to use
Ensure that any drugs are checked and prepared
Support the patient, providing reassurance and information while performing constant monitoring of their health and well-being
Be ready and competent to help manage any complications and emergencies
Certificate in Oral Health Education
An oral health educator has an important role within a dental practice. It is their job to promote good oral health care and work with patients to help prevent oral disease.
The Certificate in Oral Health Education is specifically designed to equip a Dental Nurse with the knowledge and skills required to be able to effectively deliver oral health care messages.
As a Dental Nurse with this skillset, you will educate various patient groups and can adapt information and communication to the specific needs of the patient.
Motivating and educating patients to make positive changes to their oral health care can be challenging, therefore this qualification also covers how to help patients change their behaviour and understand the causes of dental disease.
Certificate in Orthodontic Dental Nursing
The Orthodontic Dental Nursing certificate covers the biological background of orthodontics and encompasses the various appliances used today and how to maintain them.
This qualification also emphasises the medico-legal aspects of treatment and the importance of good communication between patients and the dental team.
The Orthodontics Dental Nurse will learn a mixture of treatment styles using removable appliances such as wire orthodontic techniques which are widely used in many practices.
Successful completion of this qualification will enhance your professional development and provide evidence to employers that you have had thorough training in this specialist area.
learndirect is the UK's leading distance learning provider. Enrolling on our courses provides you with instant access to your learning material so you can start studying right away. You will also have access to a dedicated tutor who will help you through the process. Check out our blog for useful tips on how to get the most out of your study experience.
Click below to learn more about our NEBDN-certified and GDC-approved, National Diploma in Dental Nursing and enrol today. Places are limited so don't delay.