GCSE / iGCSE English Language including exams
130
guided
learning hours
SALE

Savings End Midnight Tuesday 13th December

SALE

Savings End Midnight Tuesday 13th December
GCSE / iGCSE English Language including exams
This Course at a Glance
Embark on the study of the English Language
Learn to read, write and communicate with flair and impact
Choose between GCSE and iGCSE when you book your exams
Enables you to progress to studying English Language at Level 3
Exams included
Study online
About Your Course
The English Language is an incredible asset for those who take the time to learn it. Not only is it the language of business, but it is also one of the most spoken languages worldwide. As such, many employers are looking for candidates who not only speak the language but understand it in its entirety.
This is because those who are proficient in the English Language are likely to be able to read fluently, write effectively and present their concepts and ideas coherently. They are also capable of communicating with people in a range of scenarios, in addition to having the ability to write imaginatively, and adapt their tone and style of writing for different forms, purposes and audiences.
If you want to gain an academic qualification in English Language, this course will prepare you for with the GCSE or iGCSE exams. Both are internationally recognised qualifications.
During the course, you will explore numerous non-fiction, poetry and prose texts, as well as study the concept of both transactional and imaginative writing. With the knowledge gained, you will develop the ability to read and respond to material from various sources, compare texts and analyse how writers achieve their effects, construct and convey meaning in written language, and be able to change your style for different audiences and purposes.
The course is aimed at learners who want to achieve Level 2 English Language and progress to higher levels. Care was taken in the design of this online course to ensure the online materials and texts studied are engaging, suitable for all students, and that they include a diverse range of writers.
Getting Started
learndirect is the leading UK online course provider. The GCSE and iGCSE exams are with Pearson.
Being offered completely online, this course also provides you with the flexibility of completing your course from the comfort of home, or wherever suits you best. There are no classes or restrictive timetables to adhere to, so you can simply log on and learn as and when you have the time.
Modules
The first two units in your course cover everything you need to know about the course and the exams, as well as handy tips for how to successfully study online.
From unit 3 you will study English Language, covering Themes, The writer's perspective, Analysing and writing fiction and non-fiction, as well as the fundamentals of spelling, punctuation, grammar, and vocabulary.
At the end of your course is a set of mock exams.
Entry Requirements
There are no entry requirements to enrol on this course. However, the assessments are only available in English, and for this reason, each learner must be able to work in English.
It is recommended that learners can read and write in English at Level B2 of the Common European Framework of Reference for Languages.
*You will have access to the course for 12 months. You can purchase course extensions here.

Assessment
About the GCSE English Language exams
There are two exams in GCSE English Language, you must complete both exams in the same exam series.
Paper 1: Fiction and Imaginative Writing is assessed through a 1 hour and 45-minute examination. The total number of marks available is 64, and it is worth 40% of the total GCSE.
Paper 2: Non-fiction and Transactional Writing is assessed through a 2 hour and 5-minute examination. The total number of marks available is 96, and it is worth 60% of the total GCSE.
About the iGCSE English Language exams
There is one exam in iCSE English Language. The exam is 3 hours and assesses everything in the specification.
You will be graded between grades 1 and 9, 9 being the highest.
Tutors & Exams
Tutors and Exams provides examination and assessment facilities primarily aimed at private and home educated candidates.
Tutors and Exams currently have five examination centres located around the country: Bolton, Coventry, Doncaster, St Neots Cambridgeshire and Wimbledon. All are approved for examination delivery by the Joint Council for Qualifications (JCQ).
In addition to their examination centres they also have a dedicated Science laboratory based in Birmingham with the ability to deliver A Level Science practicals all year round and access to another Science laboratory located in London.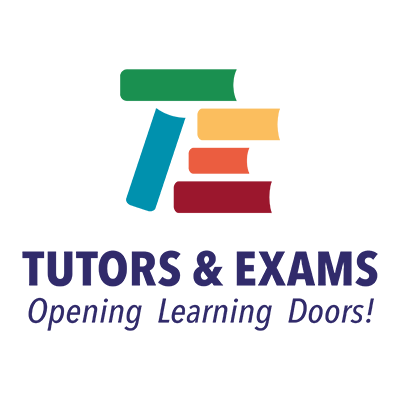 Qualifications
Pearson Edexcel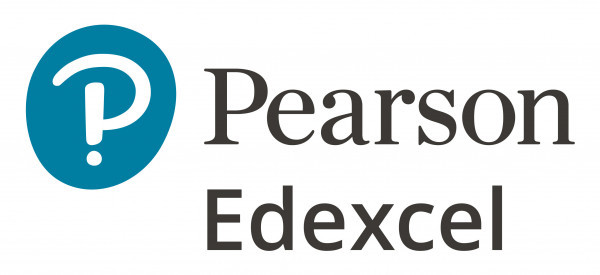 Upon successful completion of the iGCSE, and the associated exam, you will have gained an iGCSE in English Language.
International GCSEs (iGCSEs) enable successful progression to A Level study and beyond. This course has also been created in collaboration with International Advanced Level and GCE A Level Teachers, as well as Higher Education Professors to validate the appropriateness of the qualification, including its content, skills development and assessment structure.
Pearson Edexcel are the UK's largest awarding body and we are regulated by Ofqual (England), SQA Accreditation (Scotland), CCEA Accreditation (Northern Ireland) and Qualifications Wales (Wales). They offer academic and vocational qualifications that are globally recognised and benchmarked, with educational excellence rooted in names like Edexcel, BTEC, EDI and LCCI.

Progression
By successfully completing this course, and on passing the associated exams, you can progress to:
A Level English Language
International Advanced Level, for example in English Language
Other comparable, Level 3 qualifications, such as Access to Higher Education Diplomas
Sign up to our Newsletter