online only!

extra 5% off
10% OFF
Save £150.00 - Don't miss out!
NEBDN Certificate in Dental Radiography
Get in touch with us and we'll call you back
Get in touch with us and we'll call you back
SALE

Savings End Midnight Friday 29th September

SALE

Savings End Midnight Friday 29th September
NEBDN Certificate in Dental Radiography
This Course At A Glance
Get qualified to take diagnostic images
NEBDN accredited course
Take on more responsibility in your role
Study solely online or learn through virtual classrooms
Complete at your own pace
Gain verifiable CPD
Exam not included
About Your Course
Established Dental Nurses, Hygienists or Therapists who aspire to take on more responsibility in their role can develop their skills to take diagnostic images that help determine the root cause of dental problems.
Should none of the dental team be trained in radiography the task of taking diagnostic images falls on the Dentist. Taking the time to gain the necessary qualifications to take on this responsibility will make you a highly desirable dental professional and an asset to the team.
To operate radiography equipment you need to be trained to a level that complies with the Ionising Radiation (Medical Exposure) Regulations- (IR(ME)R) 2017 and the Ionising Radiation Regulations-IRR 2017. This is to ensure any images taken are of the best quality and that the process results in the least radiation exposure possible.
You can gain this essential high level training online through an NEBDN Certificate in Dental Radiography. The course combines online academic study with workplace assessments that are signed off in a Record of Competence (RoC) to analyse your new skills.
You will learn everything you need to know about using diagnostic radiography equipment through innovative online materials. Then you will be able to practice your learning in the workplace, allowing you to go into your new role with confidence. What's more, this course counts towards your professional CPD requirements.
Tailored Learning For Your Lifestyle
Choose your ideal learning style from a variety of options. Dive into self-paced online learning or embrace extra support through virtual classrooms. Our tutor-led online lessons, offered by our sister brand SmileWisdom, part of the learndirect Digital Group, let you engage with fellow students and ask questions during scheduled virtual sessions.
Getting Started
learndirect is the leading UK online course provider. This NEBDN Certificate in Dental Radiography is nationally recognised and accredited by the National Examining Board for Dental Nurses (NEBDN).
This NEBDN course is delivered through a blend of online learning as well as practical assessments. The online element takes the form of an innovative and engaging mix of online learning materials so you can partake in them from anywhere in the UK.
This method of study gives you the flexibility to complete your course from home with minimal impact on your current commitments.
The course is suitable for those wishing to further their career and become competent in taking dental radiographs.
The course also counts towards verifiable CPD
In addition, you will need to pay the NEBDN examination fee which is £205.00.
Modules
The course is broken down into a range of interesting and important modules:
Radiation physics
Radiation protection
Apparatus & equipment
Films & processing
Digital Imaging
Principles of imaging
Film handling
Techniques
Intra-Oral techniques & Extra-Oral techniques
Digital imaging
Quality assurance
Care of patient
Entry Requirements
To enrol on this course, you must:
Be registered with the General Dental Council or the Irish Dental Council
Be enrolled with a Centre accredited by NEBDN
Be sufficiently fluent in written and spoken English to communicate with patients, their relatives, the dental team and other healthcare professionals in the UK
Be able to meet the work-based clinical requirements of the Record of Competence, by being employed as a Dental Nurse.
Minimum Age restriction
You must be 16 or older to study this course.
Average completion timeframe
12 – 24 Months
Assessment requirements
Formative workplace assessment – the Record of Competence and the summative assessment, which is a written exam
Placement or Practical required
Required to complete a work-based Record of Competence (RoC). There are three sections to the RoC: Practical Competence Assessment Sheets (PCAS) Case studies Supplementary outcomes
If placement or practical required, when?
Yes, at enrolment. Your practice must be willing to allow you to take radiographs and supervise you in doing so.
Exams required
This is a 90-minute written examination composed of two sections: Part A – 45 multiple choice questions (MCQ) Part B – 30 extended matching questions (EMQ) Examinations are held twice a year in March and September.
Additional requirements
In order to be awarded this qualification, you must: Complete and satisfy the requirements of the RoC Pass the examination.
Certification Timeframe
Up to 12 weeks from exam date.
Course Fees
All course fees, inclusive of all payment plans including our Premium Credit Limited option, must be settled before certification can be ordered.
*You will have access to the course for 24 months.
Assessment
To pass the course you will need to complete a combination of written and practical assessments.
These include:
A 90-minute online written examination composed of two sections:
Part A – 45 multiple-choice questions (MCQ)
Part B – 30 extended matching questions (EMQ)
*Please note, examinations are held twice a year in March and September.
Completion of a work-based Electronic Record of Competence (eRoC) composed of three sections:
Practical Competence Assessment Sheets (PCAS)
Case studies
Supplementary outcomes
This log of experience will help you capture vital information about the oral health education you are involved in upon prescription from your Clinical Referrer. You will need a workplace witness (a GDC registered dental professional) to grade your general performance. This will be against certain competencies and you will also need to reflect on your performance and skills.
Qualifications
Upon completion of this course you will receive the NEBDN Level 4 Certificate in Dental Radiography. Your course certificate will also state the number of CPD points/hours the course is eligible for.
Developing Your Career
This NEBDN Certificate in Dental Radiography helps you expand your skillset as a dental professional, enabling you to become a more employable and valued employee in the dental practice. By gaining this qualification you will be better positioned to climb the ladder in your career and command a higher wage.
Your ability to take the responsibility of diagnostic imaging off the Dentist not only reduces the pressure on them, it will help make the patient experience more efficient overall. You will also be able to reassure dental patients throughout the diagnostic process by talking them through the process.
Further Qualifications and Prospects
Should you wish to go deeper into radiography you can become a Radiation Protection Supervisor (RPS) with further training. This would position you to be the person in the practice that ensures the Ionising Radiations Regulations 2017 (IRR17) are being adhered to.
Or you could expand your skills in other areas by studying the other NEBDN post-graduate course that are available, these include:
Oral Health Education
Fluoride Varnish Application
Orthodontic Nursing
Dental Sedation Nursing
Special Care Dental Nursing
Each of these courses will grow your skillset and allow you to move into a more senior role in the dental practice.
Should you wish to move into more of a leadership role in the clinic there are also courses you can take to help you achieve this goal. With learndirect you can study leadership and management courses that will help you have more of a hand in leading and organising the team and practice processes. This will help you move into roles like a Dental Nurse Team Leader or Practice Manager.
If your aspirations go further than this you could also pursue a career in teaching other aspiring dental professionals, should you gain the necessary teaching qualifications
Frequently Asked Questions
200
guided
learning hours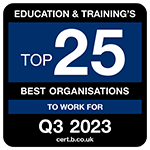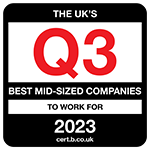 Sign up to our Newsletter