Brand New CIPD Qualifications in HR for People Professionals
New Qualifications from the Chartered Institute of Personnel Development
learndirect are now offering a range of courses in HR and People Management to give you the essential skills you need to progress your career in the HR sector. These online HR courses are accredited by the Chartered Institute of Personnel Development, so you can gain a globally recognised HR qualification that makes you stand out to employers in the UK and overseas!
Register your interest now for more information.
Register Your Interest
How to Improve People Management Skills in HR
Human Resources is a crucial facet of every business, as not only does this sector assist with recruitment, but it is also responsible for nurturing employees at all levels. If you are already thriving in an HR role but would like to progress towards a position that specialises in people management, then you need to learn the skills required.
Below, we have outlined the importance of people management skills and how you can cultivate them through online academic study. If you are an established HR professional looking to enhance your career, or you have studied Human Resources and want to expand your knowledge, then continue reading to find out how.
The Importance of People Management in HR
Businesses and organisations function at the optimum level when their staff are thriving, and for that to happen, employees need to be managed and nurtured. HR plays a significant role in fulfilling this duty as it assists with training and developing staff, administration, recruitment, and many other people-related duties.
Though for people management to be effective, the focus had to extend further than the traditional scope of HR practices. This is why the sector has since transitioned into 'The People Profession' so as to take into account the broader range of elements that can impact employees in business.
If you're looking to progress in your People Professional career, then gaining essential people management skills will help you to affect real change within the core of the business or organisation you work for. Human Resources is more than hiring employees and dealing with staff issues, and if you pursue a human resource management role, you can create and action staffing strategies.
What is Good People Management?
For an employee at any level to be productive and perform to a high standard, they need to feel supported. People management jobs specialise in cultivating a culture that provides workers with a platform to thrive. With regards to people management in HR, there is a responsibility to organise employees and build teams that will enhance the overall performance of a business.
Recruiting the right type of employees for specific roles is part of the process, and once hired, they will need to undergo relevant training and guidance to achieve their maximum potential. People management jobs are crucial when it comes to ensuring that all employees are working towards a common goal. Without these crucial skills, a business or organisation will lack the fundamentals that it needs to build a strong workforce.
People Management Courses
To develop people management skills to move towards a specified role as a People Professional or to expand your existing HR studies, you should consider taking the CIPD Level 5 Associate Diploma in People Management. This internationally recognised HR qualification will provide you with the skills and knowhow required to take on more authoritative roles within an HR department.
The online HR course provided by learndirect is accredited by the Chartered Institute of Personnel and Development (CIPD), which is a professional body responsible for setting professional standards for HR and people development. As experts in people at work, the CIPD has been driving towards enhancing the working lives of employees at all levels.
By undertaking the CIPD Level 5 Associate Diploma in People Management, you will achieve an industry-recognised qualification. The CIPD is the only body in the world that can award Chartered status to HR and Learning and Development (L&D) professionals.
What is Involved in the Course?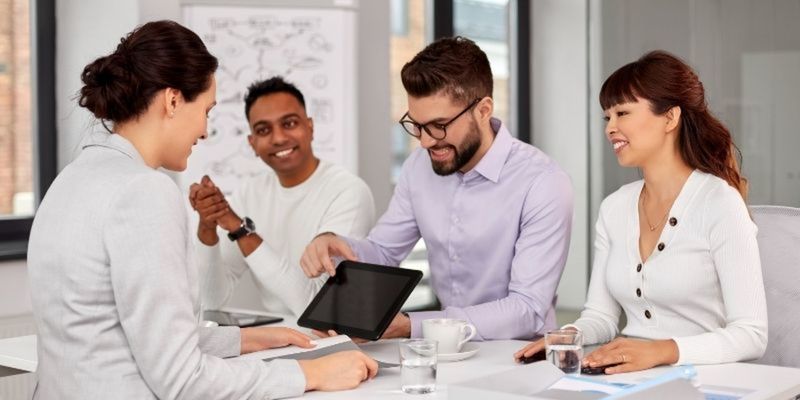 The online HR course is comprised of seven units, which you will study. During your study, you will learn everything you need to know about people management in an HR setting, as well as how this department assists with a company's strategic objectives.
As mentioned, there are core units that you will study in your online HR course, including:
Organisational Performance and Culture in Practice
Evidence-Based Practice
Professional Behaviours and Valuing People
Employment Relationship Management
Talent Management and Workforce Planning
Reward for Performance and Contribution
Advances in Digital Learning and Development
It is important to note that the CIPD Level 5 Associate Diploma in People Management is geared towards experienced people professionals, so related qualifications are beneficial before undertaking this online HR course. If you do not possess such qualifications but have gained significant work experience in HR, then you will be considered. What is essential, though, is that you need to have a CIPD membership to receive this HR qualification.
Career Options
Once you have successfully completed the assignments at the end of each unit, you will be awarded with a CIPD Level 5 Associate Diploma in People Management. This will allow you to take a significant step forwards in your HR career, giving you the opportunity to apply for mid-level HR roles in people management.

Human Resources covers a range of responsibilities and it offers various roles, from analytic positions to people management jobs. With this internationally recognised CIPD qualification, you can pursue several senior HR roles, including the following:
HR Manager
Employee Relations Manager
People Analyst
Resourcing Business Partner
Diversity and Inclusion Specialist
Talent Manager
Reward and Benefits Manager
Not only does the CIPD Level 5 Associate Diploma in People Management give you the platform to pursue the aforementioned senior HR roles, but you can also expand your academic knowledge. This is because you will be eligible to apply for CIPD Associate Membership. Once you have this, you can continue your studies at the Advanced Level.
As you can see, the CIPD Level 5 Associate Diploma in People Management provides a stepping stone in your career progression within the People Professional sector.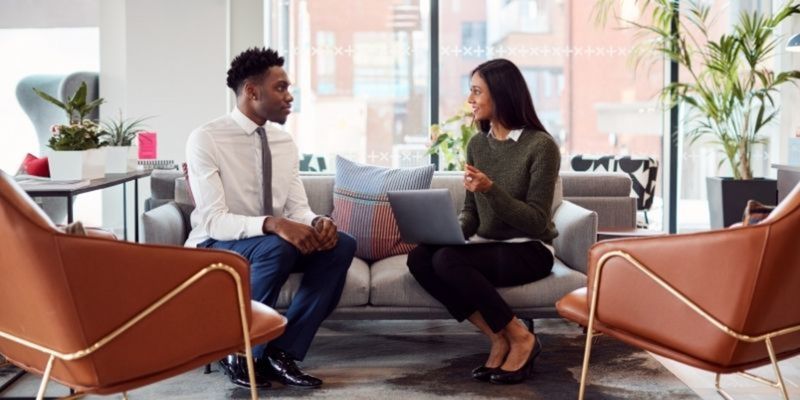 Benefits of Online Study
Achieving an internationally recognised qualification will put you in a strong position to widen your career prospects. What's more, you can study the CIPD Level 5 Associate Diploma in People Management online with learndirect. As the UK's leading online learning provider, we have helped more than 4 million students achieve their desired qualifications.
As an approved Study Centre, learndirect offers a range of online CIPD qualifications, including the Level 3 Foundation Certificate in People Practice and the Level 5 Associate Diploma in Organisational Learning & Development. You will have access to all of the online materials you need to navigate your way through the assigned modules.
Not only that, but you can study at your own pace. With the CIPD Level 5 Associate Diploma in People Management being taught 100% online, you get the benefit of flexible study. Giving you plenty of freedom to develop people management skills at a time that suits you. This means that you will not have to neglect your existing commitments.
So, if you work full-time or have children to look after, you can arrange your CIPD study schedule around your daily routine.
Register Your Interest Today
If you have the ambition to expand your career in HR and would like to work towards people management jobs, then register your interest with learndirect today! To find out more information about the CIPD Level 5 Associate Diploma in People Management course or any of our other CIPD courses, click here.