When you think of the area of business that focuses on its people, you automatically think of Human Resources (HR). This is no doubt an important part of any business, and it is still very much in operation today. Though, if you have any experience in this area, or are considering working in this sector, you may have more recently heard of it being referred to as The People Profession, rather than simply an HR department.
This is very much still geared at people management practices, but it has evolved considerably to take into account every aspect of business that affects its people.
Find out more about what exactly this involves and why your next move should be geared towards becoming a people professional below.
It's All About The People
The People Profession exists because the biggest asset to any business is its people. Yes, in the world of work, technology is making it easier for business owners to run a lot of processes and procedures themselves, but without a talented workforce, most companies would fail to get off the ground.
Any employer looks for candidates that bring new skills, knowledge, and perspective to the table. Many, though, are guilty of ignoring their employees' needs once they onboard them into the business. If employees are left without any clear path to progression, or their working arrangements fail to meet their needs long-term, they will simply go to another company with a better working environment.
The People Profession recognises the impact, value and contribution people have to organisational goals. Therefore, its focus is on the holistic development and management of employees, and the people practices that affect them. It also endeavours to pay attention to the individual's needs to ensure their experience of work is a positive one, as well as help deliver good employee benefits.
It's More Than HR
Most people think of human resources as the department that gets involved when something goes wrong. When employees are absent, they are at risk of getting fired or there is some sort of workplace grievance, HR will step in to make sure the situation is handled in a legal manner.
While this is a large element of the role, HR is much more than just handling the hiring and firing of employees or organising compensation and benefits. There is a need to look at all areas of business that have an effect on the workforce, to better manage the entire process so that both the employee's and employer's needs are met.
As the world evolves, workplaces and people management skills have to change and adapt to suit. As such, people professionals not only have to consider economic trends that affect the way a business operates, they have to take into account the priorities of the workforce as they alter.
This is why The People Profession embodies a vast scope of business functions, from numerical and data-driven roles in reward and analytics to development roles in talent and learning and development.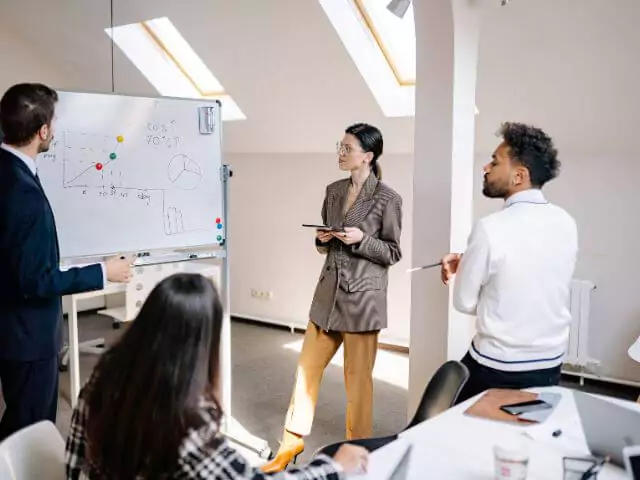 There are twelve career areas in total in The People Profession, these are:
Employee Experience
Employee Relations
HR Business Partner
HR Generalist
Inclusion and Diversity
Learning and Development
Organisation Development and Design
People Analytics
People Consultant
Resourcing
Reward
Talent Management
This helps professionals in this space have a better understanding of how business decisions impact employees, as well as what it takes to give each individual an opportunity to thrive.
As a people professional, you typically work in a role that covers each of these bases or become a specialist, where you would give detailed advice and guidance on an area of specific expertise.
Why Work in The People Profession?
If you consider yourself a people person, want to drive employee engagement, and you're passionate about standing up for the rights of others, a career in The People Profession would likely be well suited to you.
HR professionals in this space find their career rewarding for many reasons, but the main draws to it are:
Affect Positive Change
In this sector, your aim is to empower the workforce to thrive as individuals and collectively. No matter which area you work in, you play a vital role in organisational performance and people's careers.
You help draw the right people into the business and act as a pillar of support throughout their employment. Making sure they have the skills, training and development they need to reach their goals and contribute to the organisation's success, but ultimately that they are treated fairly and rewarded accordingly for their efforts.
Get Employed Anywhere
Any business with a workforce needs to invest in its people, so the opportunities in this space are vast, to say the least. This gives you the opportunity to not only find the perfect job but work in an industry or with a business you admire or enjoy.
These opportunities expand even further for people professionals with qualifications accredited by the CIPD. As the Chartered Institute of Personnel and Development (CIPD) sets the industry standard for HR and people development, their qualifications are recognised all over the world.
No Two Days Are The Same
With so many elements involved in business and people practices, there's almost no end to the work you can do. Each employee's needs, skills and aspirations are also different, so the way in which you help them will never be the same. Making this career path not only a sociable one but an incredibly diverse and interesting one at that.
The Sky is the Limit
With twelve career areas to explore and a host of business functions to consider, you can align yourself with a huge array of specialist areas. As the benefits of people-centred business practices are also recognised, more and more companies are crying out for this skill set.
Not only are there plenty of businesses looking for people professionals to employ, but the CIPD also provides a tiered range of qualifications that help you climb the ladder. Each level automatically qualifies you for roles with a certain level of responsibility. So, by getting more qualifications under your belt, employers will know that you're equipped for the job.
With the highest level of qualification offered by the CIPD, you can go right to the top and work as a People Director, where your skills and expertise will not only make you a great manager, but it will also help drive the direction of the business.
Study CIPD Qualifications with learndirect
By choosing to study CIPD qualifications online with learndirect, you can work towards a career in the people profession without impacting your lifestyle. The ability to study any time of day or night puts your education and progression towards effective people management in your hands.
We offer CIPD courses at Level 3 and Level 5, helping you to get the skills to enter the industry and problem solve, then giving you advanced level knowledge to progress to middle management roles.
Each course is delivered through a blend of engaging online learning materials, which are available to complete once you enrol. This allows you to work through the course at your pace so you can finish as soon as you're ready. Helping you reach your career goals as fast as possible.
Find out more by calling our Course Executives today on 01202 006 464, contacting them online or clicking the link to view the courses below.