In an increasingly fast-paced world, understanding mental health and wellbeing has never been more important. Because the modern world demands more of our attention, we become disconnected from our own needs and happiness, leading to a population where anxiety, depression and other mental health issues are common.
According to the Mental Health Foundation, 1 in 4 people experience mental ill-health at some point in their lives. That's why the right support needs to be available to allow those with poor mental health to get back to being their best selves.
The term 'mental health' is not a new one – it first came about in the early twentieth century - yet people are still scared to discuss their mental health due to the stigma that has historically been attached to it. Perceptions are changing, but we need to keep the conversation about mental health open to combat stigma further.
To promote mental health awareness, we spoke to a student, Chris, who was diagnosed with depression and severe anxiety 2 years ago. He offered an important piece of advice for those in a similar position.
Don't bottle it up. You're not alone and so many people are ready to listen. If that's not your circle of friends, then try a support line like the Samaritans. You can even text them now which is great if you don't want to talk.
He also revealed the benefits of being open and talking about mental health, whether it be your own or other people's.
You must speak out to raise awareness, share your heart and soul and connect with people in the hope that it may prove to be useful or helpful. You never know, it may just save your life.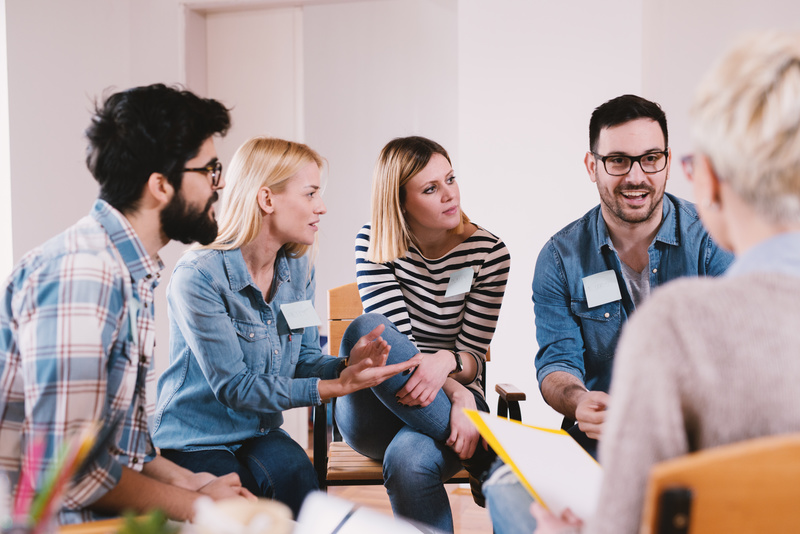 Chris' words are potent and reiterate the importance of discussing mental health. However, it's not just through talking to one another that we can grow to better appreciate and tackle the mental health problems that affect millions across the world.
Here at learndirect, we believe that the best way of understanding mental health – and combatting the stigma around it – is through education. This is why we have developed our mental health course, TQUK Level 3 Certificate in Understanding Mental Health, which is dedicated to mental health awareness. 
The course aims to:
highlight the importance of mental wellbeing in the different stages of life
equip learners with skills and attitudes that are crucial for a career within mental health services and health and social services more widely
educate students on the roles, responsibilities and practices of social workers and professionals working in mental health.
The course provides:
a comprehensive study of the context of mental health and wellbeing
an understanding of the current legislation surrounding mental health treatments and of care planning
an insight into how mental health services have evolved 
knowledge of how mental health impacts those from different backgrounds
methods of support for those with mental health difficulties, including those with suicidal thoughts and self-harm tendencies.
TQUK Level 3 Certificate in Understanding Mental Health is a distance learning course, so you'll be learning to your schedule and at your own pace. This means that as you learn about how to identify and treat mental health in others, you can take care of your own.
If you already have an understanding of mental health, you can build on your knowledge with a range of supplementary courses such as; Post Traumatic Stress Disorder, Health & Wellbeing and Mental Health and Social Care.