In an increasingly fast-paced world, understanding mental health and well-being has never been more important. As the modern world demands more of our attention, we become further disconnected from our own needs and happiness, leading to a population where anxiety, depression and other mental health issues are common. 
According to the Mental Health Foundation, 1 in 4 people experience mental ill-health at some point in their lives. That's why the right support needs to be available to allow those with poor mental health to get back to being their best selves. By having the right tools, individuals can better manage their conditions or even overcome them. 
The term mental health is not a new one – it first came about in the early twentieth century - yet people are still scared to discuss their mental health due to the stigma that has historically been attached to it. While perceptions are changing, we still need to keep the conversation about mental health open to combat this stigma further. 
From direct methods of raising mental health awareness to careers involved in the support of these issues and enduring disorders, we want to raise the profile of mental health and what you can do to make meaningful change to mental well-being. 
A Reminder That You're Not Alone 
Many people who experience issues with their mental health feel isolated and alone in their struggle. The reality is, a large proportion of the population faces issues relating to this aspect of their health at some point in their lives, which can be an eye-opener to those wondering how many people suffer from mental health conditions.  
When the conversation surrounding mental health is opened and individuals feel safe enough to share their experiences, it really doesn't take long to come across someone else dealing with these kinds of issues. We raised the conversation with our learners and spoke to one of our students, Chris, who was previously diagnosed with depression and severe anxiety. He offered an important piece of advice for those in a similar position: 
"Don't bottle it up. You're not alone and so many people are ready to listen. If that's not your circle of friends, then try a support line like the Samaritans. You can even text them now which is great if you don't want to talk." 
He also revealed the benefits of being open and talking about mental health, whether it be your own or other people's. 
"You must speak out to raise awareness, share your heart and soul and connect with people in the hope that it may prove to be useful or helpful. You never know, it may just save your life."  
Chris' words are potent and reiterate the importance of discussing mental health. However, it's not just through talking to one another that we can grow to better appreciate and tackle the mental health issues that affect millions across the world.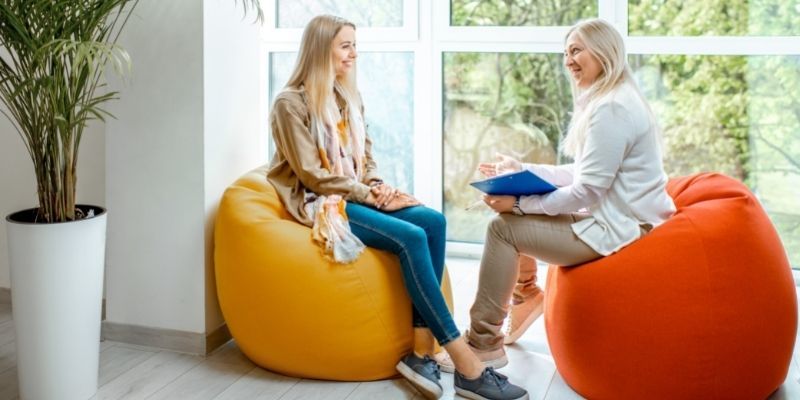 Raise Awareness Through Mental Health Education 
Here at learndirect, we believe that the best way of understanding mental health – and combatting the stigma around it – is through education. This is why we have developed our mental health course, TQUK Level 3 Certificate in Understanding Mental Health, which is dedicated to raising mental health awareness.  
This mental health course aims to: 
Highlight the importance of mental well-being in the different stages of life 
Equip learners with the skills and attitude that is crucial for a career within mental health services, plus health and social services more widely 
Educate students on the roles, responsibilities and practices of social workers and professionals working in mental health 
Studying this mental health awareness course provides: 
A comprehensive study of the context of mental health and wellbeing 
An understanding of the current legislation surrounding mental health treatments and of care planning 
An insight into how mental health services have evolved  
Knowledge of how mental health impacts those from different backgrounds 
Methods of support for those with severe mental health crisis symptoms, including suicidal thoughts and self-harm tendencies 
This TQUK Level 3 Certificate in Understanding Mental Health is a distance learning course, so you'll be learning to your schedule and at your own pace. This means that as you learn about how to identify and treat mental health in others, you can take care of your own. 
If you already have an understanding of mental health, you can build on your knowledge further with a range of supplementary courses such as our courses in Post Traumatic Stress Disorder, health & well-being and mental health and social care. 
Make a Difference Through Your Work 
If you're passionate about supporting and preventing mental health issues and enduring disorders, you can dedicate your life to helping individuals in this way through your career.  
As society becomes more aware of the scope of the issues and the need for mental health support, more employment opportunities have become available in roles dedicated to this area.  
One of which is that of a Mental Health Nurse, which is an avenue of nursing specifically focused on providing extended, ongoing support to patients as they recover from or learn to manage their mental health issues or enduring disorders.  
As such, mental health nursing is an incredibly caring and empathetic profession that requires you to provide person-centred care, by building strong bonds with your patients and their families, to identify their needs.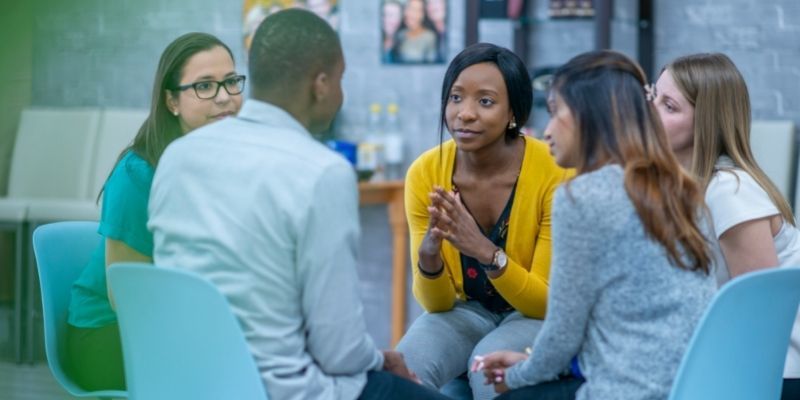 How to Become a Mental Health Nurse 
For those wondering how to become a Nurse, UK learners will need to be prepared to go to university to gain employment in this vital avenue of the profession. Mental health nursing, like any other avenue of nursing, requires you to be degree level qualified before you can get started.  
Thankfully, there are Mental Health Nurse courses available in university that equip you with the exact knowledge and skillset required for the profession. Mental health nursing courses are one of the four key areas available to study at degree level, with the others covering paediatrics, adult nursing and learning disability nursing.  
To study a mental health nursing degree, you will need to meet the entry requirements for the course at university. While each institution sets its own requirements, they generally ask for: 
5 GCSEs (minimum) at grade C (4) or above - including English, Maths and a Science 
2 A-levels (minimum) – including Biology, A Level in Psychology or Sociology are also desirable 
These qualifications, traditionally, were the only way to meet university entry requirements, but now, the process is much more flexible. Any learner without the above has the option to complete Functional Skills courses instead of certain GCSEs, and Access to Nursing courses instead of multiple A-levels. 
Study an Access Course for Nursing 
Any learner without the A Levels required for a nursing degree can begin their learning journey by completing nursing courses online through an Access to nursing college. These nurses courses are a vocation focused study programme that aims to give you the foundation training required to hit the ground running in your nursing studies at university.  
A great benefit of these Access to HE Nursing Diplomas, besides the fact that they are equivalent to three A Levels, is that they can be completed online. This saves you searching online for 'Access to Nursing courses near me', or 'Access to Nursing Course London' for learners residing in the capital.  
By opting for an Access to Nursing Course online, you can start working your way towards Mental Health Nurse jobs from the comfort of home. This is something that makes the route to qualifying more attainable for learners who would otherwise be put off completing Mental Health Nurse training.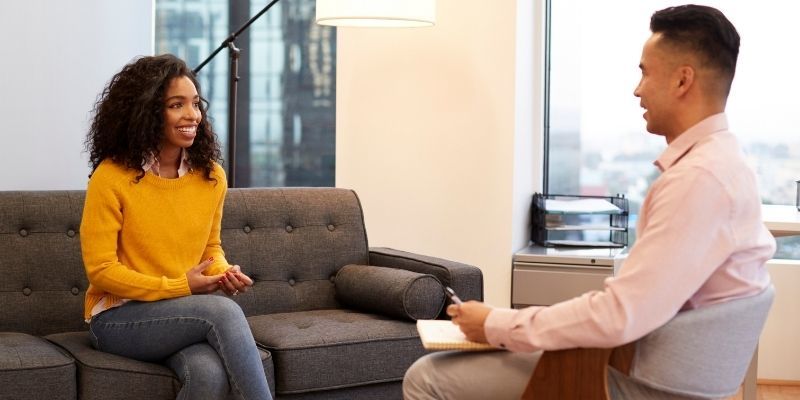 Access Course Nursing Modules  
During your introductory Access to Nursing online course, you will study modules designed to give you a grounding in the nursing profession. As a more generalised course for nurses, you will study topics that relate to other avenues of the nursing profession. However, there are those that give you more than enough opportunity to explore mental health and the support nurses provide.  
During these online nursing courses, you will study: 
Health and Wellbeing  
Cell Biology  
The History of the National Health Service 
Human Nutrition and the Digestive System  
The Roles and Responsibilities of the Registered Nurse 
Introduction to Psychology   
The Human Endocrine and Nervous System 
Social Factors in Health and Social Care 
You will then go on to study the following topics: 
Understanding Dementia 
The Human Muscular and Skeletal System 
Classification and Use of Social Drugs and Medicines 
Mental Health and Illness 
Human Immunity 
Understanding Poverty 
Health Promotion 
Human Disease and Prevention    
Equality and Diversity within Healthcare   
With these modules and those that focus on study skills, any learner, no matter how long they have been out of the education system, can complete the first step in the journey to becoming a Mental Health Nurse.  
Enrol on a Mental Health Course Today! 
No matter if your plan is to study nursing online courses to become a Mental Health Nurse, boost your understanding of mental health to help raise awareness in society or you simply want to get more familiar with your own mental health needs, learndirect has a course to suit.  
As the leading UK online course provider, we have a vast array of quality courses designed to help learners achieve any number of goals through study. With a faculty devoted to mental health education, we can help you develop skills to provide mental health first aid, support mental health at work and raise awareness of the needs and symptoms of the many mental health issues and conditions.  
Find out more now by speaking to our Course Executives on 01202 006 464 or by contacting us online. Alternatively, click below to view our mental health faculty in more detail.