TQUK Level 3 Certificate in Understanding Mental Health
TQUK Level 3 Certificate in Understanding Mental Health
Study mental health and mental wellbeing
Understand key concepts around mental health
Study mental health legislation and public attitudes
Gain essential insight into the mental health field
Learn valuable skills to support members of the community or your team
Start a new career in the mental health sector
About your Course
Maintaining good mental health is a critical component to leading a long, happy and healthy life. Despite this our physical health often takes priority, resulting in depression, anxiety or something more serious.
This course will help you to understand the attitudes and perceptions of mental health, wellbeing and how both change over time.
You will study the impact of mental health issues on the individual and the wider community and what can be done to support them.
Part of this will be understanding the kind of support available to individuals with mental health issues and the roles professionals in the field carry out. This can be especially useful if you are considering a career in mental health but are unsure which role is right for you.
Upon completion of this course, you will have the knowledge and skills to start a career working in the mental health sector or to go on to further studies in counselling, mental health nursing or psychology.
Getting Started
This course will prepare you for a career in mental health. Whether you want to work in a support capacity, train in talking therapies or want to be a psychologist, this course will give you a foundation of knowledge.
Studying an online course couldn't be simpler, just enrol and start your learning. Your entire course will be made available via our online student portal so you can study at a time and place that suits you.
Because all the material is available to you straight away, you also have the freedom to work through the course as quickly as you like. This means you can gain your qualification within a matter of months.
learndirect will also assign you a dedicated tutor as part of our industry-leading service provision. They will be on hand to answer questions, mark your assignments and provide feedback.
Modules
The units are broken down for you here so that you can see what your qualification will include. However, the assignments you complete have been designed so that you can complete multiple tasks together where possible and you will see a different number of assignments in your personal portfolio; you will still be completing the whole qualification.
Unit 1: Understanding the Context of Mental Health and Wellbeing
Upon completion of this unit you will:
Understand the range of current legislation that applies to mental health and how it has changed over time
Understand the range of attitudes and perceptions of mental ill-health
Understand the current pattern and range of services for mental health problems and how these have evolved
Unit 2: Promotion of Mental Health and Wellbeing
Upon completion of this unit you will:
Understand mental health and wellbeing in the different stages of life
Understand how to support mental health and wellbeing
Unit 3: Mental Health Problems – Associated Issues and Consequences
Upon completion of this unit you will:
Understand how mental health problems have social consequences for the individual, their family and society as a whole
Understand the use/misuse of substances and alcohol in the context of mental health problems (dual diagnosis)
Understand mental health problems in the context of offending and the criminal justice system
Understand suicide and the prevention of suicide
Understand self-harm
Unit 4: Understanding Mental Ill-Health
Upon completion of this unit you will:
Understand a range of mental health conditions
Understand the treatments and interventions available for a range of mental health problems
Understand care planning in mental health services
Unit 5: Working in Mental Health
Upon completion of this unit you will:
Know how to develop the skills, knowledge and attitudes necessary for working in mental health services
Understand the roles and responsibilities of a care or support worker working in mental health
Understand the roles of other professionals providing mental health services
Understand how to use reflection in the development of skills, knowledge and practice
Requirements
This qualification is designed to increase learners' knowledge and understanding of mental health and mental well-being. Successful completion of the required units will allow the learner to develop in-depth knowledge and understanding of mental health. It will also support learner progression into relevant employment within the health and social care sector.
There are no specific recommended prior learning requirements for this qualification, however, learners may find it helpful if they've already achieved a Level 2 mental health qualification, or qualifications in healthcare or social care contexts.
Learners should be aged 16 or above to undertake this qualification.
Assessment
To achieve the Level 3 Certificate in Understanding Mental Health, learners must successfully demonstrate their achievement of all learning outcomes of the units as detailed in the qualification specification.
After each unit, there will be a question paper which needs to be completed and submitted to your assessor for marking.
This method of continual assessment ensures that your assessor can consistently monitor your progress and provide you with assistance throughout the course.
You should allow at least 1 - 2 hours of study to complete each question paper. The approximate amount of time required to complete the course is 211 hrs.
Qualifications
TQUK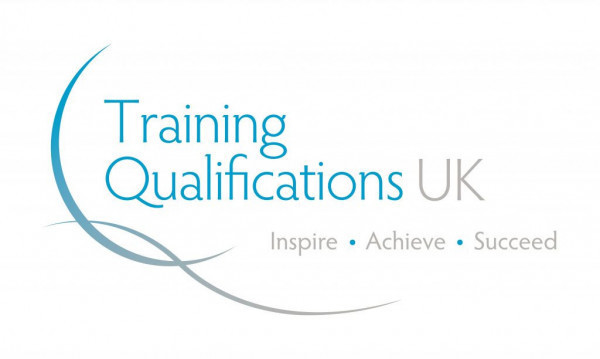 Upon successful completion of this course, you will be awarded the TQUK Level 3 Certificate in Understanding Mental Health (RQF) (Qualification Number: 601/8968/X).
Established in 2013, Training Qualifications UK are one of the most forward-thinking and agile Awarding Organisations in the UK. They work closely with both employers and providers to ensure learners receive qualifications that have impact in the workplace and help learners succeed in all walks of life.
Once you have finished your Level 3 Certificate in Understanding Mental Health, you will have gained abilities and skills that employers desire, such as working independently, solving problems and meeting targets – as well as the subject knowledge you'll need to excel in any mental health-focused role.
Therefore, you could pursue a career in social care, healthcare or psychiatry. However, if you don't want to get started in such a career straight away, you could take your learning further and apply for a related undergraduate degree programme at university. The skills you will gain via online study are just as applicable to higher education environments than they are to the world of work.
Sign up to our Newsletter