online only!

extra 5% off
25% OFF
Save £138.60 - Don't miss out!
NCFE CACHE Mental Health First Aid and Mental Health Advocacy in the Workplace Level 2 Certificate (RQF)
Get in touch with us and we'll call you back
Get in touch with us and we'll call you back
OUR PASS RATE
Mental Health
(National Average 84.7%)

100
%
SALE

Savings End Midnight Tuesday 12th December

SALE

Savings End Midnight Tuesday 12th December
NCFE CACHE Mental Health First Aid and Mental Health Advocacy in the Workplace Level 2 Certificate (RQF)
Understand what is meant by mental ill-health
Learn how to support an individual with mental ill-health
Study key legislative frameworks relevant to mental health
Gain a nationally-recognised qualification
Support individuals facing a mental health crisis
Start a new career in the mental health sector
About your Course
Supporting individuals with mental health issues requires specialist knowledge to do so effectively. It takes an understanding of the kind of challenges individuals can face, the contributing factors and knowledge of the actions you can take.
Studying a level 2 certificate in mental health first aid and mental health advocacy in the workplace gives you those essential skills. It will help you to support those with mental health issues effectively using a person-centred approach to ensure their identified needs are being met.
This course is ideal for anyone wanting to support or advocate for individuals with mental health issues either in their place of work or as part of their role.
It can be especially useful for anyone working in an environment where instances of mental health issues are high.
This course will equip you with not just the knowledge to help but the legislative frameworks to ensure that any third parties are acting in accordance with the law, in your role as an advocate.
Getting Started
This course provides you with valuable insight into both mental health and the appropriate ways to support individuals with challenges.
It will help you to advocate as well as help individuals work through a mental health crisis. The course will also serve as an introduction to mental health support should you wish to further your studies.
learndirect is the UK's leading online learning provider. You can enrol and start the course on the same day. All you need to do is log in to your student portal and all your course materials will be waiting for you.
Because the course is online you can work through your units as quickly as you want, allowing you to qualify in less time.
As part of your course, you will be assigned a dedicated tutor who will mark your assignments and provide feedback. They will also be on hand to help you should you need it.
Modules
The units are broken down for you here so that you can see what your qualification will include. However, the assignments you complete have been designed so that you can complete multiple tasks together where possible and you will see a different number of assignments in your personal portfolio; you will still be completing the whole qualification.
Unit 1: Exploring Mental Health
Upon completion of this unit you will:
Know what is meant by mental health and mental ill-health
Understand factors which may contribute to mental ill-health
Understand types of mental ill-health in individuals
Understand actions to take when an individual is facing a mental health crisis
Unit 2: Understand how to Support Individuals with Mental Ill Health
Upon completion of this unit you will:
Understand the importance of positive relationships
Understand the importance of a person-centred approach to supporting mental ill-health
Understand own responsibilities and limitations in relation to the mental health of others
Understand how to protect your own mental health when supporting others
Understand the impact of attitudes and perceptions of mental health for individuals and organisations
Unit 3: Understand a Mentally Healthy Environment
Upon completion of this unit you will:
Know about the legislative framework relevant to mental health
Understand mentally healthy environments
Understand the importance of having a wellness action plan
Entry Requirements
There are no specific entry requirements, however, learners should have a minimum of Level 1 in Literacy and Numeracy or equivalent.
Minimum age restriction
Learners must be age 16+ to enrol.
Average completion timeframe
You have 24 months to complete your course.
Assessment requirements
You will be assessed through written questions that will test the knowledge you have gained throughout the course.
Placement or Practical required
This course consists of online theory only.
Is Membership Required?
No membership required.
Certification Timeframe
Learners typically receive their certification within 12 weeks, though this can be longer if an EQA sample is required.
Course Fees
All course fees, inclusive of all payment plans including our Premium Credit Limited option, must be settled before certification can be ordered.
*You will have access to the course for 24 months.

Assessment
After each lesson, there will be a question paper which needs to be completed and submitted to your assessor for marking.
This method of continual assessment ensures that your assessor can consistently monitor your progress and provide you with assistance throughout the course.
You should allow at least 1 - 2 hours of study to complete each question paper. The approximate amount of time required to complete the course is 120 hrs.
Qualifications
NCFE

Upon successful completion of this course, you will be awarded the NCFE CACHE Mental Health First Aid and Mental Health Advocacy in the Workplace Level 2 Certificate (RQF) (Qualification Number: 603/5148/2).
NCFE is a national Awarding Organisation, passionate about designing, developing and certificating diverse, nationally recognised qualifications and awards. These qualifications contribute to the success of millions of learners at all levels, bringing them closer to fulfilling their personal goals. Last year alone, over 340,000 learners from over 2,000 colleges, schools and training organisations chose NCFE as the Awarding Organisation to help them move their careers forward.
NCFE is a registered educational charity and has a strong heritage in learning, going back over 150 years. With a buzz that sets it apart, NCFE is proud to be recognised for its exceptional customer service and friendly approach. We're a values based company and our values are at the heart of everything we do.
NCFE's extensive product catalogue includes a wide range of general and vocationally related qualifications in a variety of subject areas, as well as Competence Based qualifications/NVQs, and Functional Skills qualifications.
NCFE is recognised as an Awarding Organisation by the qualification regulators ('regulators') for England, Wales and Northern Ireland. The regulators are the Office of the Qualifications and Examinations Regulator (Ofqual) in England, the Welsh Government in Wales and the Council for Curriculum, Examinations and Assessment (CCEA Regulation) in Northern Ireland.
OUR PASS RATE
Mental Health

100
%
(National Average 84.7%)
120
guided
learning hours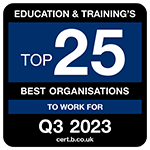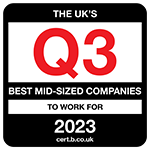 Sign up to our Newsletter