How to Become a Mental Health Nurse
If you're driven by helping others and you're passionate about assisting in the global mental health pandemic, consider becoming a Mental Health Nurse. This career path offers job security, often a flexible work schedule, and ample career progression. Find out more about how to become a Mental Health Nurse below.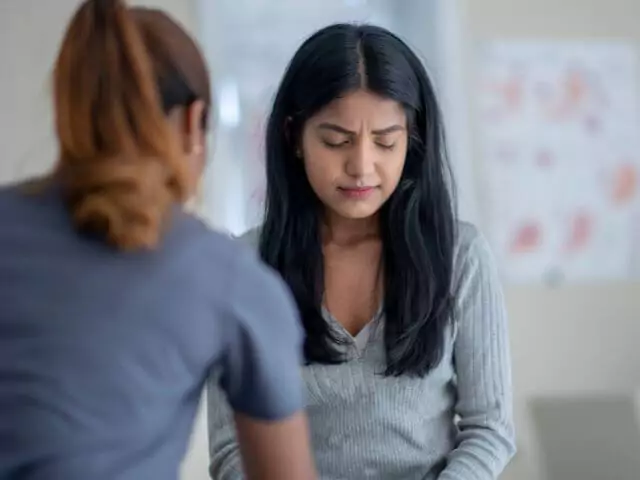 What is a Mental Health Nurse?
Working as a Mental Health Nurse, you will help your patients recover from and manage their mental health issues or illnesses. This can be in a hospital setting – such as a psychiatric ward, or in the community.
Mental health nursing is unlike other areas of nursing that tend to focus more on administering medications and facilitating physical treatments. As you provide care to patients typically over extended periods of time, a big part of your role will be building trusting relationships between you and those you support. This can be difficult as some mental illnesses can make building any kind of relationship hard, especially with someone outside of their immediate family or support group.
You will work with the individuals you care for, family members and other healthcare professionals to put together the best care plan for that person's needs.
What Does a Mental Health Nurse Do?
Mental Health Nurses form part of a multidisciplinary team designed to provide individuals with the best chances of recovery. This includes working with GPs, Psychologists, Social Workers, Psychiatrists and Healthcare Assistants.
You will work with the patient and their support group to overcome their challenges. This can include negative feelings about the impact their circumstances have had on others. Feelings of guilt or shame aren't uncommon.
Helping them to feel comfortable with who they are and even discussing their experiences openly can help their recovery. It can also help to bridge the gap between family and friends who may not fully understand what they have been through.
Your role will be ultimately to help them feel ready and capable to live a happy, positive, and independent life.
Day-to-day, tasks you can expect to carry out as a Mental Health Nurse include:
Talking with patients about their mental health issues to get a better understanding of their needs
Working with patients and others to pinpoint the source of their issues or disorders
Making sure all work is carried out in line with legal requirements
Carrying out therapy sessions with individual patients
Keeping accurate, organised, and up-to-date records
Conducting patient risk assessments
Monitoring patient progress
Administering medications
Providing treatments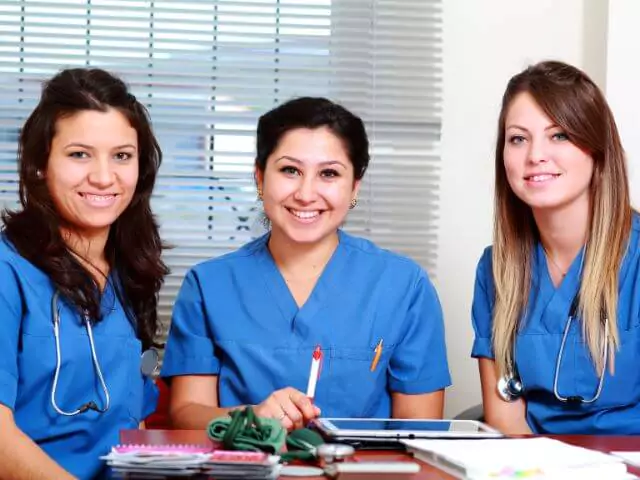 Qualifications to be a Mental Health Nurse
To become a Mental Health Nurse, you'll need a mental health nursing degree. Qualifications for Mental Health Nurses are different to a standard nursing degree, as a nursing degree will not allow you to work as a Mental Health Nurse without additional training or study.
The good news is mental health nursing degrees are offered by 122 universities in the UK, compared to 87 for standard nursing.
Check your chosen Mental Health Nurse qualification is approved by the Nursing and Midwifery Council (NMC) before you enrol, if not, you may not be able to practice as a Registered Nurse.
Entry Requirements
To enrol on a mental health nursing degree, you'll need to meet the minimum course requirements. These can vary slightly depending on the university but generally, these include:
5 GCSEs (minimum) at grade C (4) or above - including English, Maths and a Science
2 A Levels (minimum) – including Biology or Human Biology. An A Level in Psychology or Sociology is also preferable
If you don't have these preliminary qualifications to be a Mental Health Nurse, there are options available to you. Firstly, you can study the relevant GCSEs you're lacking.
If it's just Maths and English you need, an alternative is Functional Skills qualifications. These focus just on the practical aspects of these subjects, so you can qualify within a few weeks.
Most universities accept Functional Skills qualifications but check before you apply.
If you don't have the relevant A-levels for a mental health nursing degree, you can study them online with learndirect. Each course can take up to a year to complete, but completion of online A Levels is typically much faster than studying them within a classroom. So, it's a great way to save valuable time.
Another option you have if you don't have Level 3 qualifications like A Levels, is to study an Access to Higher Education Diploma (Nursing). This enables you to go to university to study a mental health nursing degree without the need for multiple A Levels, and it is typically completed within 9-12 months!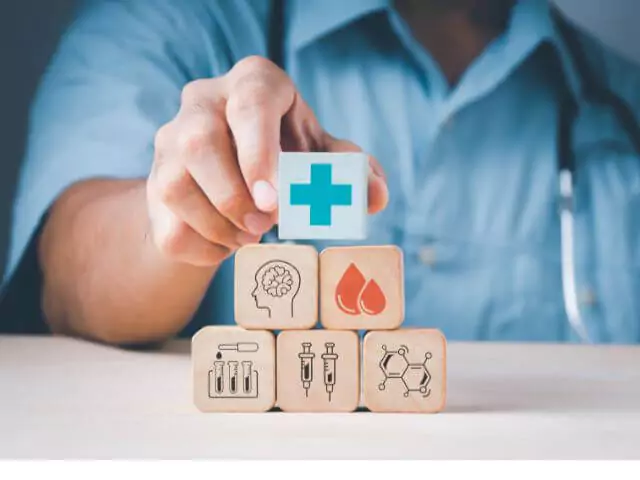 How Long Does it Take to Become a Qualified Mental Health Nurse?
This depends on how many qualifications you currently hold. A mental health nursing degree at university is typically three years in length, so it's the qualifications you need outside of this that will determine the additional time you'll need to commit to qualifying.
If you need Level 2 qualifications, Level 3 qualifications, and a mental health nursing degree, it's possible to have all of these done within four years if you study learndirect's Access to Higher Education Diploma (Nursing) and our Level 2 Functional Skills English and Maths courses alongside it. This combination provides you with the fastest route to getting qualified as a Mental Health Nurse.
Is it Hard to be a Mental Health Nurse?
Mental health nursing can be a challenging role due to dealing with patients who are often at their most vulnerable and unwell.
Your patients may experience extreme mania or depression, making engaging with them difficult. They could have thoughts of ending their own life and even a plan to act on it. This can turn a routine visit into a crisis intervention, turning your entire day upside down.
You need to be calm under pressure, a clear thinker and be able to respond to a rapidly changing situation in a professional way. You also need to protect your own mental health in the process.
Ideal Qualities for a Mental Health Nurse
Problem-solving, strong interpersonal communication skills, observational skills and good judgement are essential skills for Mental Health Nurses.
Perhaps most importantly of all, you need to possess empathy and a strong desire to help others. Individuals with mental health issues and illnesses face considerable stigma, so treating them with dignity can make a real difference.
If you work for the NHS, you will also be expected to uphold the NHS values:
Working together for patients. Patients come first in everything we do
Respect and dignity. We value every person – whether patient, their families or carers, or staff – as an individual, respect their aspirations and commitments in life, and seek to understand their priorities, needs, abilities and limits
Commitment to quality of care. We earn the trust placed in us by insisting on quality and striving to get the basics of quality of care – safety, effectiveness, and patient experience right every time
Compassion. We ensure that compassion is central to the care we provide and respond with humanity and kindness to each person's pain, distress, anxiety or need
Improving lives. We strive to improve health and wellbeing and people's experiences of the NHS
Everyone counts. We maximise our resources for the benefit of the whole community and make sure nobody is excluded, discriminated against, or left behind
Everyone from Doctors to Porters are expected to uphold these values, so you need to be confident that you can make that commitment.
After your Nurse training, you'll need to get registered with the Nursing and Midwifery Council (NMC) to start working as a Registered Mental Health Nurse. Then, you'll be working in an environment where these qualities and values are upheld each day, so you'll be familiar with them in no time!
Once qualified and working as a Mental Health Nurse, you'll need to complete Continuing Professional Development (CPD) to maintain your licence to work. Should you want to progress and move into a specialised role, you will need to focus on gaining the necessary on-the-job experience and consider completing further qualifications to help your application for senior specialised positions.
Do Mental Health Nurses Get Paid More?
Mental Health Nurses' pay in the private sector is uncapped, so this means it is possible to earn more than other nurses, but you could also earn less. It just depends on the facility and organisation you work for.
In the NHS, all Nurses receive the same rate of pay as they operate a banding system that works on years of service and performance reviews in annual appraisals. Once you graduate as a Mental Health Nurse (or any other type of Nurse) you will start at band 5 and work your way up as you gain experience and complete professional development. The higher bands of pay can offer very substantial wages, you can find out more details in our blog on how much nurses earn.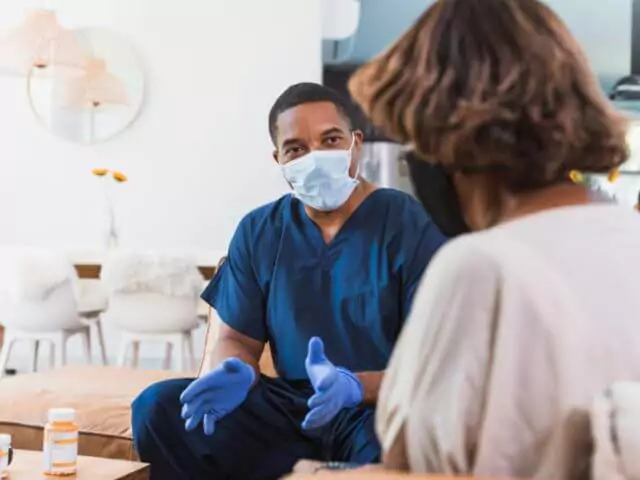 Career Opportunities for Mental Health Nurses
As you progress through your career, you will get the opportunity to specialise. You will take on additional training so you can work with and support a specific group or demographic. These include:
Working with Children
You could move into a role within Child and Adolescent Mental Health Services (CAMHS), a specialist service that provides support and treatment to children and young people. As a CAMHS Nurse, it's your job to deliver the child or young person's care package, but also to empower them to find an effective way of managing their emotions, feelings, and thoughts.
Working with Older People
You could move into a role where you solely care for elderly individuals who experience depression, have been diagnosed with dementia, or are living with other forms of mental health issues or enduring disorders. In this role, you may work out of people's homes, nursing homes, ambulatory care settings, or within acute care facilities.
Working with Individuals with Substance Misuse Issues
Roles in this specialism are focussed on positively impacting the lives of people experiencing issues with alcohol and drug misuse. This can require you to perform duties like running community wellbeing clinics, performing wellbeing interventions, carrying out full healthcare assessments, screening people for blood borne viruses, and administering vaccinations.
Talking Therapies
Provide a range of talking therapies depending on the mental health issues individuals are presenting, to help them manage and overcome things like anxiety, obsessive thoughts and behaviours, sleeping issues, and phobias. Talking therapies you could provide include counselling, Cognitive Behavioural Therapy (CBT), guided self-help, and more.
Working with Prisons and Ex-Offenders
As a large number of prisoners experience mental health issues and enduring disorders, you can move into this specialist area of mental health nursing to help provide them and ex-offenders, with the support that will help their rehabilitation.
Duties can include performing mental health and risk assessments, creating and discussing care plans with individuals, administering medicines, updating reports, assessing progress, helping to organise inmate discharges and following up with them later on. Where required, you may also need to refer patients to other healthcare professionals.
A great thing about progressing as a Mental Health Nurse is that specialising doesn't stop you from changing specialisms. In fact, nurses are encouraged to train and develop their skills, moving between teams. This allows you to bring all of your accumulated experience to a challenge.
As your career progresses you can also move towards becoming a Nurse Leader or Nurse Educator. Either leading teams of mental health nurses or training the next generation. Both are rewarding roles in their own way.
Start Your Studies
Whichever direction you see your career progressing, the first step is getting the qualifications you need to make it onto your mental health nursing degree.
learndirect is the UK's leading distance learning provider. We offer a range of courses that can help you fulfil your academic and professional ambitions.
If you want to find out how to become a Mental Health Nurse, view our nursing course page in more detail. To learn more about Access to HE courses and distance learning, check out our blog.