No matter if you're considering a career in nursing or you're a registered nurse looking to add to your skillset, there's a course to suit. Though, with so many options available, it can be hard to know where to start looking.
You can study nursing courses in colleges, and universities and through online learning platforms. This may seem excessive but having so many options means you can study the course you want in an environment that suits your learning style.
Granted, everyone pursuing the path to become a nurse must undergo practical training before they can gain their registration. Putting what you've learnt into practice is essential to demonstrate your skills and prove you're capable of caring for people in a healthcare environment.
However, there are courses before and after this stage that allow you to build your knowledge, pick up new skills and progress into new areas of nursing.
Courses to Become a Nurse
If you're aiming to become a nurse practitioner, the traditional route would be to complete at least two A-levels in subjects relevant to nursing. In addition to having 5 GCSEs at grades 4 (C) or above - including Maths, English and often Biology.
This would meet the entry requirements for most nursing degree courses, which is an essential step in your journey towards a nursing career.  
In recent years, the way you can meet university entry requirements for nursing degrees has become more flexible. Now, you can complete your A Levels online, or take an online access to nursing course which allows you to study nursing specifically, ahead of your degree.
By choosing this route, you can get the equivalent of three A Levels in one qualification. Plus, you'll gain a foundation knowledge in nursing that can help you transition to degree-level study more easily.
What's more, as the course is totally online, you can move through the materials at your pace. Allowing you to shorten the time it takes to get what you need to progress onto the next stage of learning.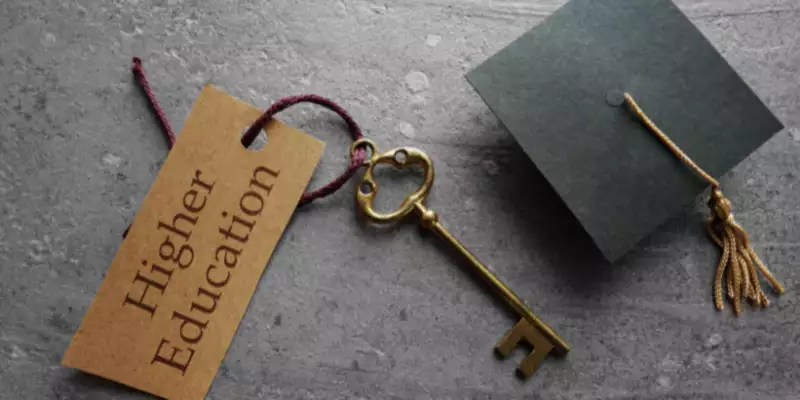 Nursing Short Courses
If you're already a registered nurse, your goal might be to develop your skills. Luckily, there are plenty of nursing skills courses to choose from. Again, these are available to study in local colleges and training centres, but there are also a large number of nursing short courses online.
Depending on your interests, you could take courses that focus on certain areas. These, after completion, can help you transition into a specific area of nursing.
With an ageing population, nurses are more regularly required to care for the elderly. In this instance, taking an elderly care nursing course will help you better understand older people's needs. The knowledge you gain means that you will be able to recommend services that provide ongoing care outside of the hospital or healthcare environment.
One of the more challenging aspects of nursing, which is also incredibly important, is providing effective care for people approaching the end of their lives.
By taking end-of-life care nursing courses, you will know how to communicate appropriately with people in this situation, how to plan their care and what to do in their final hours. All of this helps everyone involved better manage and deal with the process and cater to the specific needs of the individual.
Another increasingly prominent area of nursing is helping individuals manage and overcome mental health issues and disorders.
More people are seeking treatment for mental health conditions, in addition to people with existing mental health issues requiring treatment for their physical health. This is why having nurses with a detailed understanding of mental health needs is incredibly beneficial to provide appropriate support.
If you're a registered nurse with an interest in mental health support, you can take various mental health courses online to improve your knowledge and skills.
Nursing Management Courses
If you're looking to progress into a managerial role, there are plenty of management and leadership courses for nurses you can take.
You could take on more responsibility in your role by studying the Legal Aspects of Health Care. This explores many important areas of healthcare legalities in detail, from employment law to complaint handling and consent to treatment and research. With this knowledge, you can make sure your team are operating effectively and in line with relevant legislation.
Alternatively, courses focused on Leadership Styles and Qualities or how to Manage Teams would help you become an efficient, effective and influential manager in your department.
CPD Training Courses for Nurses
Once you've reached registered nurse status, you need to undertake Continuing Professional Development (CPD) to maintain it.
CPD helps you to keep pace with the continuing evolution of medical processes and procedures. So, you can continue to perform your job effectively.
There are many ways you can complete your CPD, one of which is through distance learning courses. For instance, this online Bloodstream Infections series takes you through the different pathogens responsible for causing bloodstream infections and how these should be managed. From MRSA to E. coli, you will increase your knowledge of the way these infections affect the body and the best prevention methods.
Any courses outside of your mandatory and statutory training that will help you become a better nurse will count towards your CPD. This provides a great way to explore avenues of interest from clinical nutrition, to dementia care and Grief and Bereavement Counselling.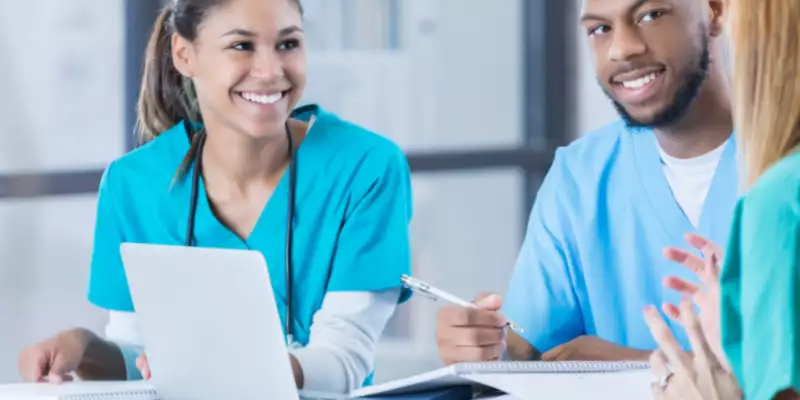 Study Nursing Courses Online
The benefit of taking a nursing online training course is that you can study on your terms. You can get the skills you need to progress, whether you're looking to start a nursing career or take your current job as a nurse further.
The structure of the course allows you to move through the modules at your pace, from home, while still receiving assistance from a dedicated tutor. This not only helps you complete your course quickly, it gives you access to support and advice should you need it.
Online nursing courses with learndirect also come with flexible payment options, allowing you to spread the cost of your learning and make it more manageable.
Get Started Today
If you have viewed the many types of nursing courses available and want to get started, we can help you take the next step.
As the leading UK online learning provider, learndirect has numerous courses directly related to nursing, as well as those in relevant areas to help you enter and progress in a nursing role.
Find out more by calling our Course Executives on 01202 006 464 to discuss the courses we have available. Otherwise, you can contact our team directly online or click to view our Access to HE Diploma (Nursing) in more detail below.