There is no denying that our globe is feeling the pressure to survive, and the prognosis is bleak unless changes are made to the way in which the world's governments, businesses, and the public conduct themselves. Climate change is a serious issue that is often discussed on the world stage, and many organisations are trying to encourage everyone to live in a more environmentally friendly way.
If you have a passion for protecting the environment or you would like to learn more about climate change so that you can make a positive impact in conservation efforts, then study
environmental courses
. By educating yourself in this manner, you will be able to not only help look after the environment, but also potentially move into a job role that focuses on environmental efforts.
Continue reading to learn more about environmental issues, how you can
study environmental courses
, and the types of environmental jobs you can pursue.
What are Environmental Factors?
When it comes to businesses, there is plenty of pressure on them to implement processes that adhere to environmentally friendly practices. Not only do businesses have a social responsibility but becoming more environmentally aware could also improve a company's public image.
There are various environmental factors to consider, with the two main elements being physical factors, including climate change and the weather, as well as green factors, which consist of recycling and pollution.
Environmental Issues
Over the years, it has become more evident than ever that the world is struggling with environmental issues. By studying environmental courses, you will learn a wealth of knowledge that will enable you to make changes in your own life as well as on a professional level. 
To increase your environmental awareness, you need to understand the main issues affecting the natural world, of which we have outlined below:
Climate Change
When it comes to environmental awareness, one of the phrases that you will often hear people discuss is climate change. This refers to shifts in the temperatures and long-term deviation from normal weather patterns. The world is getting hotter by the year as a result in a rise of greenhouse gases.
According to the
United Nations
, greenhouse gas concentration levels are at their highest in 2 million years. These emissions form a blanket around the world, capturing heat from the sun and increasing temperatures. More emissions are being released into the air due to human activities and behaviours, such as transport, agriculture, energy use, and industry.
You will learn during environmental courses that as well as rising temperatures, climate change can lead to the following:
Droughts
Fires
Rising sea levels
Flooding
Storms
Melting polar ice
Air Pollution
Gas guzzling vehicles cause air pollution that can lead to health problems and wider issues with the environment. The issue with air pollution is that it is not always evident, and because of this, people are not aware of the severe impact, but air pollution is one of the biggest issues in the current climate.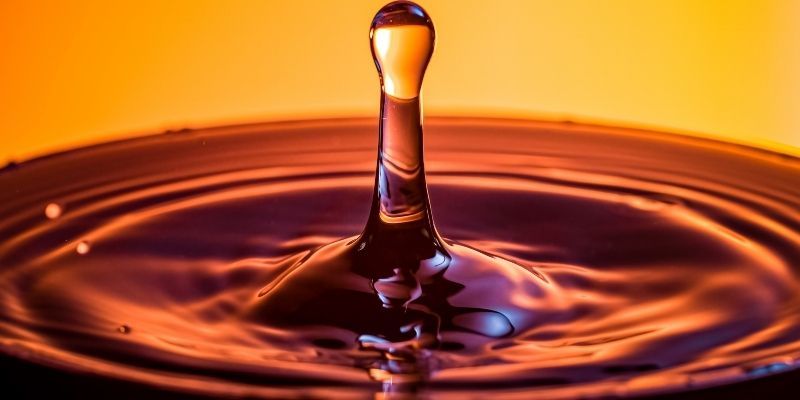 Water Usage
Water is good for our health, but when it comes to environmental awareness, overuse of water in certain industries can cause problems for the world as a whole. Water in farming and agriculture is also causing a wider issue that needs to be addressed.
Waste and Land Pollution
Landfills contribute to the large number of methane emissions in the atmosphere. Toxic waste is made up of electronics and chemicals that can cause problems to the environment. When our rubbish gets collected by the council, plenty of it ends up on landfills, which is what makes recycling important.
What is Environmental Sustainability?
A significant part of environmental awareness is implementing environmental sustainability. This term, which will likely be covered in environmental courses, refers to the responsibility of conserving the natural world and protecting the environment. By looking after global ecosystems, the overall health of the public will improve.
A large part of environmental sustainability is putting measures in place for future protection. This forward-thinking approach is adopted by all professionals working in the environmental sector.
How to be More Environmentally Friendly
There are many different things that we as the public can do to limit our overall carbon footprint. Even the smallest of changes can make a difference. You can learn an in-depth understanding of environmental factors and issues by studying environmental courses, but you may also want to consider the following lifestyle changes:
Recycle
Avoid using single use plastics
Only buy what you will use
Buy second-hand products
Donate used clothing or appliances
Avoid disposable products
Stop drinking bottled water
Upcycle
Where Can I Study Environmental Courses?
There are a range of environmental courses that will not only raise environmental awareness but can lead to important roles in the community, within organisations, or at government level. Whether you are interested in becoming an environmental consultant or want to specialise in environmental science, studying a degree would be beneficial.
There are various routes to achieving a place at university, but you will likely need a certain number of
GCSEs
and
A Levels
or Access to Higher Education Diplomas. With the help of
learndirect
, you can study for the qualifications you need online.
Depending on the environmental degree you want to study, the
Access to Higher Education Diploma (Land Based Science)
may be beneficial. This is because the course delves into ecology and the environment, as well as agriculture and animal care. It boasts a wide-ranging syllabus, which can be used to pursue a range of degrees and professions.
By enrolling on our Access to Higher Education Diploma, you will benefit from the following:
100% online learning
An Individual Learning Plan that outlines the submission deadlines of your assignments
No exams
Flexible learning – you have two years to achieve this nationally recognised qualification, but most learndirect students complete it on average between 9-12 months
If you are looking for environmental courses that enhance your understanding of environmental issues and conservation, or you want environmental courses that could lead to a new career, then we have options that satisfy both needs. Below, we have outlined a handful of environmental courses that we offer.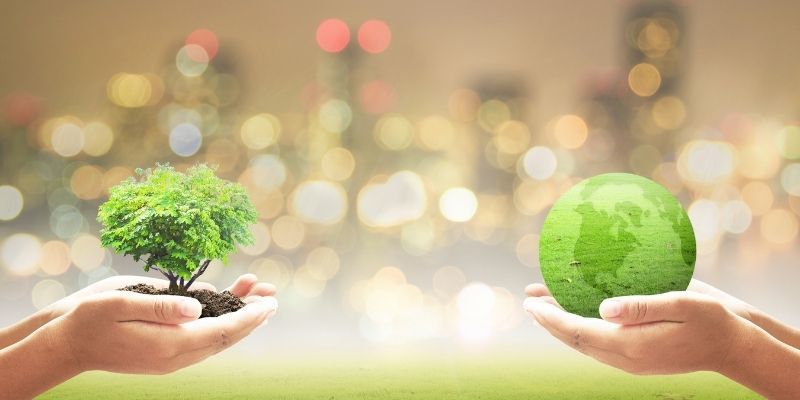 Environmental Awareness
Our
Environmental Awareness
course is aimed at businesses looking to implement environmental awareness and strategy. The course will cover the following:
Environmental management
How to be compliant with UK and EU legislation
The environmental issues impacting our world today
Environmental Legislation and Policy
If you are a small business owner or are keen to move into environmental management, courses we provide can help. The
Level 4 Environmental Legislation and Policy Certificate
delves into the legal processes and initiatives that are in place to care for the environment. During this online course, you will focus on the following:
The UK legislative system
Environmental law
Environmental policy
Environmental Management
For those of you keen to progress into a management role related to the environment, then you should enrol on our
Level 3 Environmental Management Certificate course
. If you already work in the environmental sector, then this course is ideal for someone looking to progress into management.
By studying this environmental course, you will explore the foundations of ecology and the environmental issues in the following:
Vegetation
Animal and marine life
Terrestrial and aerial environments
You can use this certificate to move on to further studies, which could then lead to the following roles:
Environmental Manager
Sustainability Research Analyst
Safety, Health and Environmental Manager
Other environmental courses that we offer include:
What Kind of Jobs Help the Environment?
Having a passion for protecting the environment can lead to an array of jobs. With a combination of academic qualifications and experience, you could pursue your dream role. Not only will you get personal fulfilment from your career, the profession you're in will also be significant in protecting the world and raising environmental awareness.
If you are still mulling over your future, perhaps consider the range of environmental jobs available, such as:
Conservation Scientist
Environmental Engineer
Environmental Lawyer
Environmental Scientist
Hydrologist
Landscape Architect
Wildlife Biologist
Environment Protection Technician
Please note that the professions above may require you to obtain specific qualifications, so make sure you research potential career paths before embarking on your journey.
Become More Environmentally Aware Today!
If you are keen to enhance your own environmental awareness or pursue environmental jobs, we have a range of online courses that can help. By studying with
learndirect
, you will have the freedom to study at your own pace and at a time that suits you.
To find out more information about our environmental courses, give one of our Course Executives a call on
01202 006 464
. Alternatively, you can contact us
online
or click below to learn more.