25% OFF
Save £126.50 - Don't miss out!
Ecology Diploma
Get in touch with us and we'll call you back
Get in touch with us and we'll call you back
OUR PASS RATE
Professional Skills
(National Average 82.6%)

90.9
%
SALE

Savings End Midnight Tuesday 12th December

SALE

Savings End Midnight Tuesday 12th December
Ecology Diploma
Key Points
Learn about the fundamentals of ecology
Discover the intricacies of ecosystems
Understand what you can do to help conservation efforts
Complete your qualification within weeks
100% online study
Dedicated tutor support
About your Course
The Ecology Diploma is an introductory CPD course that expands your knowledge on ecology and conservation. Covering the core elements of ecology from individual organisms to entire ecosystems and biomes.
Throughout the course, you'll learn about living populations and the concept of communities. You'll then move onto defining habitats and learning the difference between terrestrial and aquatic environments.
As you progress with the course and develop your knowledge, you'll cover more complex elements of ecology. Including the importance of biodiversity and the challenges climate change and pollution present.
In addition to this, you'll also discover what you can do to personally support the conservation efforts. From ecosystem restoration by removing invasive species to preventing pollution when managing an ecosystem.
Upon completion of this course you'll have gained foundational knowledge in ecology and conservation to build on with further study.
Getting Started
Enrolling on an online course gives you the flexibility to progress with your learning at a pace that suits you. Allowing you to advance your knowledge of ecology no matter what your schedule is like.
learndirect is the UK's leading distance learning providers. Our online courses allow you to learn from anywhere, at any time. Simply log in and begin learning whenever the time is right.
If you have any questions or require support, you will have full access to our student support and tutor teams. There are also flexible payment methods available and you can start the minute you enrol.
You're able to realise your ambitions with minimal impact on your current schedule. Whether you study during your lunch break, on the weekends or after the school-run, it's completely up to you.
Modules
The qualification will include all elements involved in the units.
Unit 1: An Introduction to Ecology: Organisms, Populations and Communities
Explore the nature of ecology and ecological principles
Understand the metabolic rate, growth, reproduction of individual organisms
Gain knowledge on evolutionary strategies, dispersal, and socio-biology
Discover the various structures of communities and behavioural interactions between members
Unit 2: Habitats and Niches
Define the physical make-up of a habitat
Understand the principles of a 'niche'
Identify the differences between aquatic and terrestrial habitats
Unit 3: Ecosystems and Biomes
Understand what an ecosystem is
Learn about the principles of maintaining an ecosystem
Explore how ecosystems change over time
Know the different types of biomes
Unit 4: Trophic Levels & Nutrient Cycling
Understand each of the components of trophic levels
Explore the process of nutrient cycling
Define pollution and know the various forms
Unit 5: Biodiversity
Learn about genetic, species and ecosystem variation
Understand the principles of biodiversity
Gain an understanding of the threats to biodiversity
Unit 6: Environmental Problems and Protecting the Environment
Learn about habitat destruction, invasive species and climate change
Understand current conservation efforts and the legal protections put in place
Gain an understanding of ecosystem management and restoration
Entry Requirements
The minimum age for access to this qualification is 16 years of age.
No previous experience or qualifications are needed for this course. The learner should possess a keen interest in ecology and conservation.
You'll also need to have a stable internet connection and laptop you're able to progress through the course. The estimated Study time for this course is 60 hours.
All course fees, inclusive of all payment plans including our Premium Credit Limited option, must be settled before certification can be ordered.
*You will have access to the course for 24 months.

Assessment
When studying your Ecology Diploma you'll be assessed internally by our qualified experts. Once you have successfully completed all your assessments you will receive your certificate of completion alongside your qualification.
Qualifications
On successful completion of your course you will receive the learndirect Certificate of Completion of Training in Ecology Diploma.
Your course certificate will also state the number of CPD points/hours the course is eligible for.
View a sample of the certificate (opens in new window)
learndirect is one of the largest integrated providers of courses and qualifications, training, and employment services in the UK
Each year around 6,000 businesses equip their staff for success with learndirect
learndirect have helped more than 75,000 businesses equip their employees with the skills needed to improve productivity.
Almost 700,000 maths and English test passes have been achieved with learndirect.
300,000 people fulfilled their career ambitions last year with learndirect.
Over 250,000 apprentices have achieved with learndirect.
Gaining the Ecology Diploma can give you the fundamental knowledge to build on with further study. Helping you realise your ambition of working within conservation and ecology. As an ecologist, you can expect to earn a starting salary of £18,000. Once you gain experience and venture into more senior positions you can expect to earn up to £45,000.
OUR PASS RATE
Professional Skills

90.9
%
(National Average 82.6%)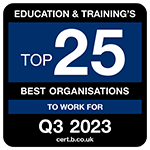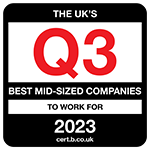 Sign up to our Newsletter