25% OFF
Save £71.50 - Don't miss out!
Business and the Environment
Get in touch with us and we'll call you back
Get in touch with us and we'll call you back
OUR PASS RATE
Business & HR
(National Average 51.8%)

97.5
%
SALE

Savings End Midnight Tuesday 12th December

SALE

Savings End Midnight Tuesday 12th December
Business and the Environment
Since 1990 the concept of the environmental management system (EMS) has developed very rapidly, becoming the subject of a number of international standards and schemes. In this course you will learn how these standards and schemes have developed, the differences between them, and why an organisation should adopt a recognised EMS.
While neither ISO 14001 nor EMAS impose a specific level of environmental performance, they do require a commitment to continual improvement. This should be decided by the individual organisation and quantified in objectives and targets where practicable. This is vital if the environmental management system is to be seen as credible by interested parties.
This course reviews the importance and benefits of continual improvement, its implementation and how potential obstacles can be overcome. It focuses on what is involved in improving work procedures and processes in order to reduce the environmental impacts of your organisation.
Slow-acting pollution incidents create damages not only the environment but also the organisation, both financially and in terms of its reputation. Emergency planning is required to deal with any incident that could result in loss of life, ill health or damage to the environment.
How does the course work?
You can study this course online and have control of your own study schedule. You don't need to attend classes in a college, just simply log on to our online portal where they will be able to find all of the learning materials they will need. Once you enrolled, you will be able to work in your own time at your own pace.
learndirect will support you with everything you need and you can contact our tutors are available via email, phone, or through the online portal. You will also have access to a friendly community of like-minded students that can help you and share ideas on course topics
Modules
By the end of the course you should be able to:
(Session One)
Outline the basic principles underlying environmental management.

Describe some of the environmental management guidance, systems and schemes available to your organisation.

Describe the development and purpose of environmental management systems and standards.

Outline the main requirements and differences between ISO 14001 and the Eco-Management and Audit Scheme (EMAS), and explain the appropriateness of each to your organisation.

Describe the various methods available for implementing an environmental management system (EMS) in your organisation.

Outline the benefits of integrating an EMS into existing management systems within the organisation.
(Session Two)
Describe the importance of achieving continual improvement within the EMS.
Outline the benefits, risks and costs to your organisation of improving environmental performance.
Explain the importance of commitment at all levels in the organisation to the successful implementation of an EMS.
(Session Three)
Explain the role of working methods in the environmental performance of your organisation.
Outline the methods available for assessing the environmental impacts of work procedures and processes.
Explain how changes can be successfully made to work procedures and processes.
(Session Four)
Explain the environmental consequences of sudden and gradual pollution incidents.
Describe the measures to be taken in the event of a pollution incident occurring in your organisation.
Explain the importance of devising emergency plans to deal with the environmental effects of accidents.
Syllabus:
Environmental management systems, schemes and standards
1.1 Environmental management principles
1.2 Environmental management systems and standards
1.3 Main elements of EMAS
1.4 Main elements of ISO 14001
1.5 Strategic environmental management
1.6 Integrated management
Continual improvement
2.1 What is continual improvement?
2.2 Benefits of improved environmental performance
2.3 Challenges to the implementation of an improvement programme
2.4 The importance of commitment
2.5 Implementing a continual improvement programme
2.6 Sustainable development
Working methods
3.1 The importance of environmental procedures
3.2 Assessment of procedures and processes
3.3 Implementing changes to procedures and processes
Response to damage to the environment
4.1 Fire, explosion and toxic gas releases
4.2 Contaminated land
4.3 Pollution of surface water
4.4 Emergency plans
Entry Requirements
No experience or previous qualifications are required for enrolment on this course. Students of all academic backgrounds are encouraged to apply.
The approximate amount of time required to complete the course is: 100 hrs.
All course fees, inclusive of all payment plans including our Premium Credit Limited option, must be settled before certification can be ordered.
*You will have access to the course for 24 months.

Assessment
After each lesson there will be a question paper, which needs to be completed and submitted to your personal tutor for marking. This method of continual assessment ensures that your personal tutor can consistently monitor your progress and provide you with assistance throughout the duration of the course.
Endorsement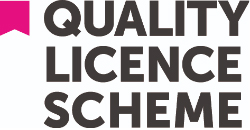 At the end of this course successful learners will be given the option to receive a Certificate of Achievement from the Quality Licence Scheme and a Learner Unit Summary (which lists the components the learner has completed as part of the course).
Level 3 Business and the Environment Certificate of Achievement
The course has been endorsed under the Quality Licence Scheme. This means that learndirect has undergone an external quality check to ensure that the organisation and the courses it offers, meet defined quality criteria. The completion of this course alone does not lead to a regulated qualification* but may be used as evidence of knowledge and skills gained. The Learner Unit Summary may be used as evidence towards Recognition of Prior Learning if you wish to progress your studies in this subject. To this end the learning outcomes of the course have been benchmarked at Level 3 against level descriptors published by Ofqual, to indicate the depth of study and level of demand/complexity involved in successful completion by the learner.
The course itself has been designed learndirect to meet specific learners' and/or employers' requirements which cannot be satisfied through current regulated qualifications. The Quality Licence Scheme endorsement involves robust and rigorous quality audits by external auditors to ensure quality is continually met. A review of courses is carried out as part of the endorsement process.
The Quality Licence Scheme is part of the Skills and Education Group, a charitable organisation that unites education and skills-orientated organisations that share similar values and objectives. With more than 100 years of collective experience, the Skills and Education Group's strategic partnerships create opportunities to inform, influence and represent the wider education and skills sector.
The Skills and Education Group also includes two nationally recognised awarding organisations; Skills and Education Group Awards and Skills and Education Group Access. Through our awarding organisations we have developed a reputation for providing high-quality qualifications and assessments for the education and skills sector. We are committed to helping employers, organisations and learners cultivate the relevant skills for learning, skills for employment, and skills for life.
Our knowledge and experience of working within the awarding sector enables us to work with training providers, through the Quality Licence Scheme, to help them develop high-quality courses and/or training programmes for the non-regulated market.
*Regulated qualification refers to those qualifications that are regulated by Ofqual / CCEA / Qualification Wales
To view a sample of the Certificate of Achievement, please click here.
On completion of this course you will be eligible to join the following Professional Associations(s):
Qualifications Register

If you are studying for or have completed a course endorsed by an Ofqual approved awarding body, you are eligible to join Qualifications Register. The Qualifications Register (QR) is an independent register that aims to serve both members of the public and those professionals who hold recognised qualifications.
QR's primary aim is to provide transparency to members of the public and employers. The QR is a searchable database that allows them to find a practitioner and view the relevant qualification and endorsements the practitioner holds. The member of the public is then able to make an informed decision in relation to the suitability of the practitioner. QR also tracks whether practitioners have insurance, again something that is useful for members of the public. QR can also help professionals gain insurance or find professional indemnity cover.
Members of the public can check an independent source with complete confidence that the practitioner has the qualification(s) they claim to have and that any additional CPD the practitioner has, is verified and quality assured to make sure that the CPD is being done on a regular basis. QR tracks a practitioners endorsed CPD (in unison with our CPD accreditation partner Lifetime Awarding) and other key signals to help members of the public and employers to come to a more informed decision about the professional they intend to use. This is an enormously valuable signal that's increasingly important as business becomes more deregulated and privatised.
For practitioners QR helps you market your skills, endorsements and feedback transparently to a wider audience. It also gives you access to a community to help make you more able to progress and succeed in your field of expertise.
OUR PASS RATE
Business & HR

97.5
%
(National Average 51.8%)
100
guided
learning hours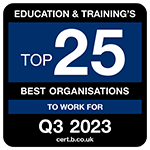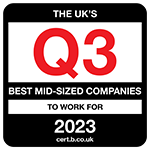 Sign up to our Newsletter