Which Online Environmental Courses are Worth Studying?
With the world becoming much more environmentally conscious, it is beneficial for individuals and companies to learn more about processes and practices that can help the world function in a more environmentally friendly way.
If you are interested in learning more about ecology or you are keen to pursue a career in this sector, enrolling on online environmental courses will be hugely beneficial. Whether you are studying to expand your knowledge or you are learning about policies to ensure that your business is compliant, there are courses that can help.
For those of you wondering what the best online environmental courses are, continue reading! Below, we have outlined a range of courses, as well as information about environmental issues and tips on how you can live in a more environmentally friendly manner.
What is Environmental Impact?
It is virtually impossible to ignore environmental issues in this day and age. It has become evident that climate change is causing issues around the globe at a rapid rate due to the increase in greenhouse gases. Human behaviour and various industries have led to this increase, which is causing the climate to heat up.
These gases have formed a thick layer around the planet, soaking up heat from the sun and raising temperatures. As well as the globe getting hotter, climate change can lead to other troublesome outcomes, including:
Fires
Flooding
Rising sea levels
Droughts
Melting polar ice
Storms
As reported by Closed Loop Partners, the following is a cause for concern:
We use 60% more resources than the Earth can regenerate each year, which means that by 2050, we would need 3 Earths
45% of emissions are caused by the methods we use to produce cars, clothes, food, and other products
We throw away billions of pounds in resources, including around £370B in clothes and £46.3B in electronics
Environmental issues are vast, affecting various aspects of life, but there are four main areas that we should be aware of. We have outlined them below: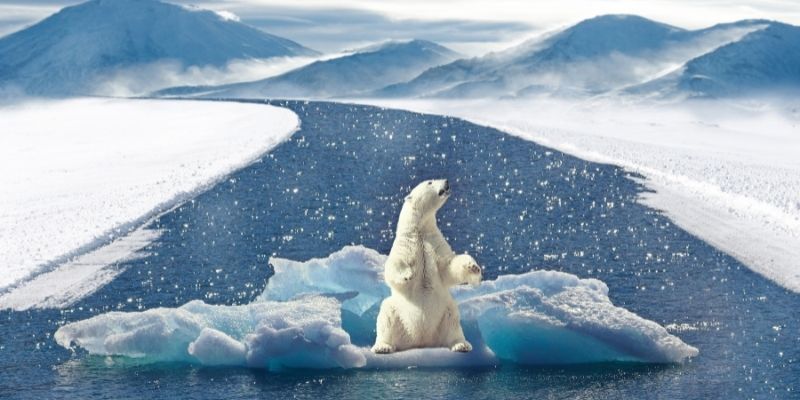 Climate Change
Climate change refers to the change in temperatures and weather patterns. As mentioned, rising temperatures can lead to a tirade of issues for the planet, and it doesn't look as though it is slowing down. The United Nations reports that the concentration of greenhouse gases are at their highest level in 2 million years.
Transport, energy use, industry, and agriculture are among the factors causing an increase in emissions. You will cover the issues of climate change during most online environmental courses. UK-based learners will be able to expand their existing knowledge and eventually work towards contributing to conservation efforts.
Water
The use of water in farming and agriculture is causing problems to the wider world. This is because too much water is being used, draining the Earth's natural resources.
Air Pollution
To live a more environmentally friendly existence, air pollution needs to be addressed. It is one of the most pressing issues across the globe as gas-powered vehicles pollute the air at a rapid rate. Not only does this affect the overall health of the world, but it can also lead to public health issues.
Waste and Land Pollution
Household rubbish tends to end up on landfills, which contributes to an already existing number of methane emissions across the globe. This is because most rubbish is made up of toxic waste, including electronics and chemicals. With the number of emissions causing havoc for the planet, recycling is more important than ever.
How to be Environmentally Friendly
There is a huge responsibility among the world's leaders to tackle climate change, but there are small everyday things that we can do to help reduce carbon footprint. Studying online environmental courses will provide you with plenty of insight and academic knowledge that can help you make a change to the bigger picture.
However, there are everyday acts that are just as effective, albeit on a smaller scale. To live in a more environmentally friendly manner, you should consider doing the following:
Stop using single-use plastics
Buy biodegradable products
East less meat
Use public transport more frequently
Use recyclable bottles
Buy recyclable clothes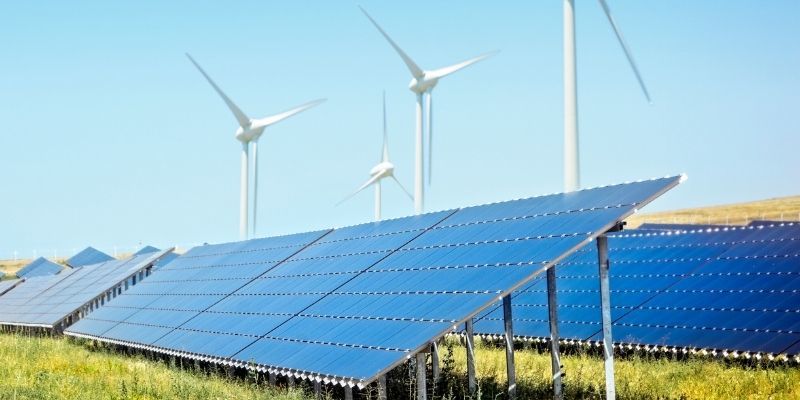 What are the Best Online Environmental Courses to Learn?
There are a range of online environmental courses that you can study to give yourself a well-rounded knowledge of the issues and ways in which you can limit environmental impact. Eventually, you could work towards environmental jobs that affect government policy, contributing to the global conservation effort.
With learndirect, you can select from a range of online environmental courses. UK learners can consider the following:
Business and the Environment
By studying our Business and the Environment course, you will delve into the environmental management system (EMS), which is a set of processes and procedures related to the implementation of environmental practices in business. Throughout your study, you will cover the following:
Environmental management systems, schemes and standards
Continual improvement
Working methods
Response to damage to the environment
Environmental Awareness
For businesses that want to update the environmental strategies in their workplace, then studying our Environmental Management course is hugely beneficial. During this online environmental course, you will delve into:
Environmental management
Compliance with UK and EU legislation
The global environmental issues
Environmental Management
For those of you who harbour ambitions to work in environmental jobs, then our Level 3 Environmental Management Certificate course will put you on track to achieving a rewarding career in this sector. If you already have a professional role in the industry, then this online environmental course will put you on the management track.
Throughout the course, you will delve into the principles of ecology and the issues within the following environments:
Animal and marine life
Vegetation
Aerial and terrestrial environments
Eventually, you could work towards the following environmental jobs:
Environmental Manager
Safety, Health and Environmental Manager
Sustainability Research Analyst
Environmental Legislation and Policy
The Level 4 Environmental Legislation and Policy Certificate is ideal for small business owners or individuals looking to progress into environmental management. You will cover the legal procedures and policies regarding the environment, such as:
Environmental law
Environmental policy
The UK legislative system
Which Environmental Degree is Best?
Before you begin studying an environmental degree, you will need to achieve a certain number of qualifications. To begin with, you will need a range of GCSEs, of which you can study online with learndirect if you don't already possess them.
You will also require either A Levels or Access to Higher Education Diplomas, which are the equivalent of 3 A Levels. Most universities accept these qualifications as part of their entry requirements instead of A Levels, but you should check with your chosen establishment before applying for degree-level online environmental courses.
We provide the Access to Higher Education Diploma (Land Based Science) course, which covers ecology and the environment, as well as agriculture and animal care. By delving into a variety of related topics during your studies, you will be able to use this knowledge to study a degree that can lead to rewarding environmental jobs.
There are a range of degree-level online environmental courses, UK learners, such as:
Environmental Engineering
Environmental Law
Environmental Health Sciences
Environmental Architecture and Environmental Design
Horticulture
Wildlife Ecology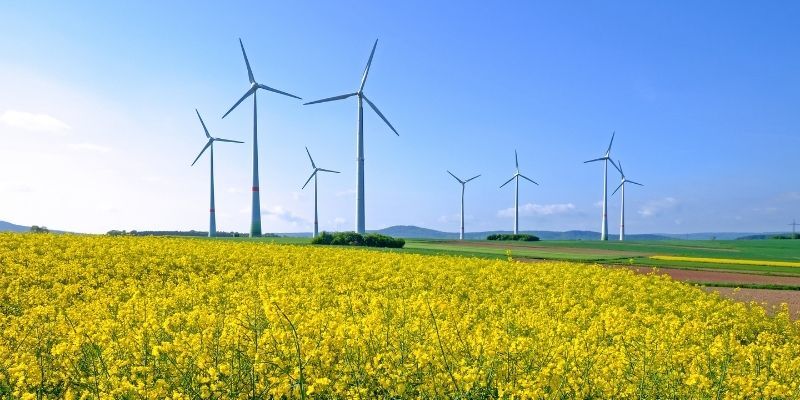 Do Environmental Jobs Pay Well?
Under the environmental jobs umbrella, there are plenty of roles, some of which are voluntary, entry level, mid-level, senior, and management. Like most industries, the further you move up the ladder, the higher your salary will be.
For example, the earning potential for the below roles are as follows:
Environmental Lawyer: £82,875
Head of Sustainability: £63,105
Renewable Energy Consultant: £52,000
Hydrologist: £47,250
Environmental Manager: £47,170
Sustainability Engineer: £46,250
Start Learning Today!
To expand your existing knowledge of environmental issues or kick-start a career in the environmental sector, enrol on one of our online environmental courses! UK residents can speak to one of our Course Executives by calling 01202 006 464 or by contacting us online.