If you want an exciting career and you love animals, what could be more thrilling than working with beautiful and powerful apex predators? Big cats are both fascinating and ferocious, and despite being a dominant player in the animal kingdom, they still require human assistance to thrive.  
This has led to ample career opportunities working with large felines and big cat breeds, either to capture their beauty or help preserve these majestic species for years to come. Sadly, there are many elements against the survival of big cats in the wild, much of which stems from human activity.  
If you're passionate about big cats, there is arguably no better way to protect these animals than by dedicating your working life to them. Big cat jobs aren't just important, they also position you to witness these skilled predators in action. So, if big cats are your passion, read on to see some of the ways you can build your career around them, starting with studying big cat courses.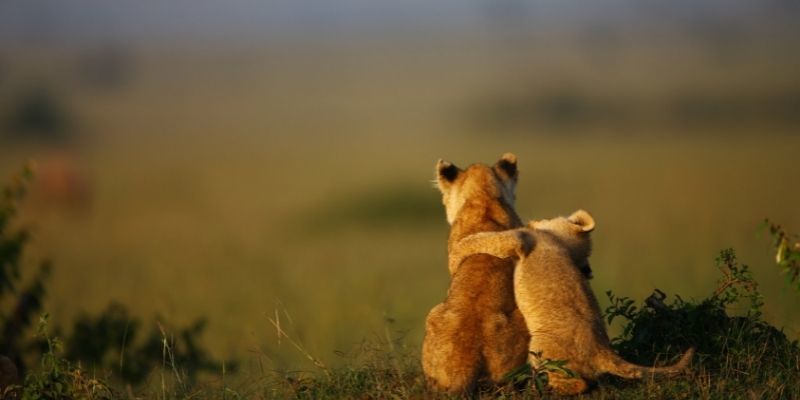 Big Cat Photographer 
Taking pictures of animals is not only an enjoyable job for those who adore them, but it can also draw much needed attention to the challenges they face in the wild. Wildlife Photographers are renowned for documenting the realities of wild animal existence. They often open our eyes to the way different creatures, such as big wild cats, hunt, interact and go about their lives when humans aren't around.  
You can certainly capture adorable moments as a Big Cat Photographer, perhaps shooting images of new cubs being born or the way adult Felids bring up their offspring. Or you may prefer to capture the tension and intensity of them as they hunt their prey, from a safe distance of course! 
Alternatively, you could dedicate your career to shedding light on the reasons why these beautiful big wild cats are under threat. This could be anything from showing the drastic effects to their environment from climate change to the impact man-made habitats have on their own.  
Exotic Animal Veterinarian 
Another excellent way to help big cats thrive through your career is to work as a Vet who specialises in big cat care. Besides performing vital operations on sick and injured felines, you would also provide basic care for big cats such as administering vaccines to treating dental disease. 
To care of types of big cats in this manner, you would need to undergo the same training as regular Vets initially, obtaining an undergraduate degree in veterinary science and medicine that would give you an overview of animal biology.  
Once you graduate and register with the Royal College of Veterinary Surgeons (RCVS), you will then be able to go on and study a postgraduate course in zoological medicine. Following this, you will need to complete a postgraduate degree in wildlife health and medicine, as well as gain ample experience as a domestic Vet before you can work as a Big Cat Veterinarian.  
Online courses in veterinary support are a great way to get a feel for this line of work.  
Big Cat Keeper 
Many zoos and big cat rescue operations like The Big Cat Sanctuary require the skills of an experienced Big Cat Keeper to run and maintain big cat enclosures for the large felines that reside on their premises.  
In this role, you will spend your time managing the enrichment, husbandry, feeding, enclosure cleanliness and care of the big cats under your remit, which could includ:
Lions
Tigers
Leopards
Bobcats and more
As you need a high level of experience and education for this role, you will no doubt lead and instruct volunteers and interns who will work to support you. You can start working your way up to this position by taking relevant zookeeping and big cat study courses online.  
Big Cat Educator 
Another role that is extremely valuable to the preservation of these complex creatures is working as a Big Cat Educator. In this position, your focus is teaching people of all ages about the welfare needs of big cats and what they can do to minimise the impact on these majestic animals. 
This role can be performed on home soil in zoos and safari parks, or in the native environments of these wild animals. Working internationally as a Big Cat Educator tends to have the biggest impact, as you will directly be influencing the actions of the local people who can have a more positive influence on the life of big cats.  
Day to day your duties could include:
Delivering talks
Leading experiences
Tours and education events
Presenting formal seminars
Circulating throughout the local area to answer questions about types of big cats
Gaining specific knowledge of big cats is imperative to get started.  
Zoologist 
If you really want to delve into the details when it comes to big cats, working as a Zoologist who studies large felines is the way to do it. You could perform a range of duties under this umbrella role. So, no matter if you're suited to fieldwork, want to monitor big cat breeds up close in various enclosures or you want to perform studies in laboratories behind the scenes, there's a job to suit you.  
Your job description will depend on the type of role you choose, and whether you decide to work with just one of the big cat breeds or all types of big cats. Overall, you will study the animals and their ecosystems to better understand their needs, monitor population numbers, and provide research findings of population decline that will help influence policies surrounding the welfare of British big cats and beyond.
Zoology and big cat courses are a great way to start building the knowledge you need for this career.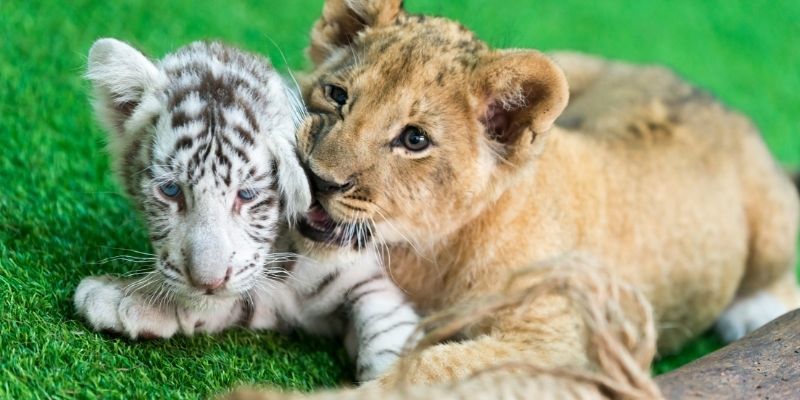 Study Big Cats with learndirect 
No matter which big cat jobs you would like to get your claws into, studying big cat courses online is an excellent way to get started. learndirect is the leading online course provider in the UK, so you can be confident our feline related qualifications will provide you with essential knowledge.  
Our Carnivore Studies: Big Cats Level 3 Award (RQF) is an Ofqual regulated Level 3 award, which will demonstrate your education and enthusiasm for working with big cats to any prospective employer in the industry. What's more, our big cat courses, UK learners, can be studied from home, so you can get the knowledge to start your exciting new career without impacting your current commitments.  
Find out more about our big cat online courses today by speaking with our Course Executives. They will explain the modules you will study, the professional tutor support you can receive as well as the flexible ways you can pay for your course. 
Call them now on 01202 006 464, contact them online or click below to view our carnivore studies course that specialises in big cats below.  
You can also keep track of all animal awareness days and events with our FREE calendar! Download it here.