Carnivore Studies: Big Cats Level 3 Award (RQF)
MAY OFFER
Tuesday 24th of May
Carnivore Studies: Big Cats Level 3 Award (RQF)
Key points
Learn all about big cat species and current conservation efforts
Explore how to improve the health and welfare of captive big cats
Achieve a Level 3 Award qualification
Start and study at any time
About your Qualification
Over the course of two units, this online Level 3 Award in Carnivore Studies: Big Cats looks at the diversity of carnivores found worldwide. You will have the chance to study the evolution, biology and the natural behaviours displayed by big cats including their diets and nutrition.
During the qualification, you will have the opportunity to explore the principles of captive carnivore care in relation to their health and welfare; along with a look at how conservation efforts are helping to protect the magnificent big cat species.
All the material is readily available once you enrol, so you're able to start right away!
Getting Started
learndirect is the UK's leading online course provider. Our online courses and qualifications give you the flexibility to engage with your studies whenever suits you best.
The benefit of online learning means that you can plan your studies around your existing commitments. So, you're able to progress with your learning in a way that works for you, without the stressful balancing act. With no classes to attend or a timetable to stick to, you're in control of the pace and place of your learning.
What's more, we have dedicated and experienced online tutors to support you throughout your qualification. As well as all the material being readily available as soon as you enrol so you're able to start right away.
Modules
Unit 1: The Diversity of Carnivores: Big Cats
On completion of this unit you will:
Know the evolutionary process of carnivores.
Understand the biology of carnivores.
Understand natural carnivore behaviour.
Understand the diversity of carnivores in the animal kingdom.
Unit 2: The Principles of Carnivore Care and Conservation: Big Cats
On completion of this unit you will:
Understand the principles of how to care for carnivores.
Know how to improve captive carnivore health.
Know how to improve captive carnivore welfare.
Understand the principles of carnivore conservation.
Requirements
There are no formal entry requirements for this qualification but learners must be aged 16 and over. The qualification will be delivered online, and it is available to start at any time. Enrolment remains valid for 2 years and students can complete the qualification at their own pace.

Assessment
To successfully gain the Level 3 Award in Carnivore Studies: Big Cats, students must achieve 10 credits.
You will be assessed through internal assessments conducted online at the end of each unit and assessed by one of our qualified animal tutors.
When are you assessed?
As you're in control of how you learn, you're also in charge of when you hand in your assignments.
This enables you to take as long as you need to thoroughly understand the unit before completing any assignments.
Qualifications
Gatehouse Awards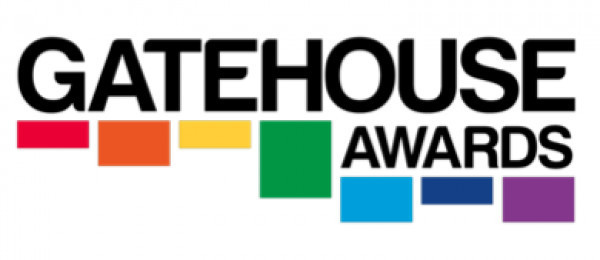 Upon successful completion of this qualification, you will be awarded a Level 3 Award in Carnivore Studies: Big Cats, an Ofqual regulated qualification (Qualification Number: 603/7701/X).

Gatehouse Awards (GA) qualifications are designed to give candidates the skills to be active in the modern labour market and progress in their career and/or into higher level study. This qualification is regulated by the Office of Qualifications and Examinations Regulations (Ofqual) in England and are part of the Regulated Qualifications Framework (RQF)
Gatehouse Awards Ltd is a leading awarding body recognised by the Office of Qualifications and Examinations Regulation, England (Ofqual). They also have a significant international presence providing language testing services.

Careers
If you are currently working or volunteering with big cats and you'd like to top up your knowledge base then this Award qualification is suitable for you. Alternatively, if you're simply interested in learning more about big cats and their care then this qualification will introduce you to these amazing creatures!
Once you have completed this qualification, we have plenty of other wildlife courses and qualifications for you to progress onto and further your career prospects.
Sign up to our Newsletter