If you're fascinated by majestic and mysterious wildlife that roams the Earth, like the animals we see on Blue Planet and Steve Backshall's 'Deadly 60', why not start a career that aims to capture their natural beauty?
A career as a wildlife photographer combines this passion with a love for the outdoors. You would spend your time taking images of different animals and rare species, which can be both exciting and rewarding. However, the rewards of this career extend much further than simply snapping a great picture.
If you don't know the ins and outs of what is involved in wildlife photography, and the knock-on effect these images can have, you won't be aware of just how fulfilling this job can be.
Wildlife photographers not only help the public become familiar with different species, they can help declining populations to thrive and enhance ecosystems and biodiversity all over the world.
If you'd like a career that indulges your passions and makes a difference, find out more about wildlife photography and the ways you can work in the industry below.
What is Wildlife Photography?
As a wildlife photographer, you spend your time exploring natural environments looking for picture-perfect moments that people would pay money to own or publish.
You need to have great awareness of animal and creature behaviour, so you can anticipate the actions of the subjects in front of your lens. As wildlife photography aims to represent different animals and creatures in their natural state, you also need to be incredibly stealthlike so as not to disturb them.
To make sure wildlife remains uninterrupted and unharmed, wildlife photography follows a strict code of ethics. No animals are to be baited to obtain a picture and your presence cannot put animals in undue stress in any way.
If you're planning to have a career in wildlife photography, you need to adhere to these rules or else the images you produce will not be used within wildlife media. Blending into the background is imperative, so if you're wondering 'what is the best camera for wildlife photography?', you can see why those with sophisticated zoom features are so popular.
How Photography Affects Wildlife
Wildlife photography is used for more than just generating stunning images. By documenting the challenges and threats species face around the world, wildlife photographers can help wild animals and places get the attention and protection they need.
By raising the profile of species under threat, the photographs taken can help conservation efforts on a local, national, and international scale.
The positive effect wildlife photographers can have in this space has gained even more traction with the rise of social media. Now, animal lovers around the world are becoming more aware of the often human-imposed threats to wildlife, and what they can do to help make a difference.
So, if you do decide to become a wildlife photographer, you can help prompt change and stop illegal activities that are putting our wildlife at risk of extinction.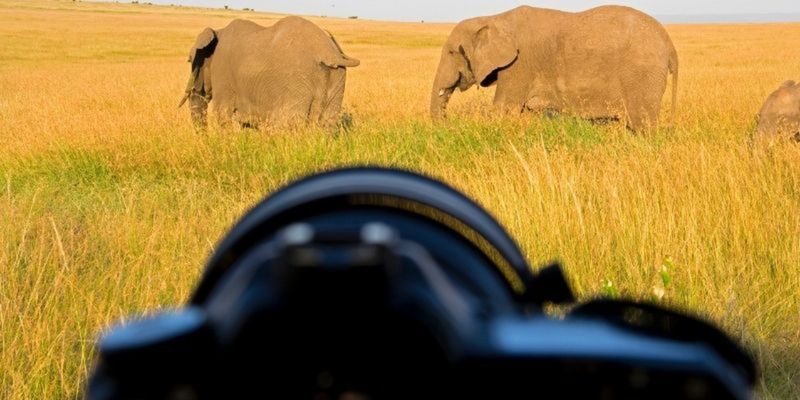 What Type of Wildlife Photographer Can I Become?
No matter the wildlife or wild spaces that capture your interests, you can align yourself with a career in wildlife photography that allows you to explore them. You could take your career to all corners of the globe, shed light on the mysterious life that exists underwater or pay homage to the nature that lives on our doorstep in the UK.
Exotic Wildlife Photography
Take pictures of rare and exotic species that live in habitats all over the world. From the Antarctic to the Amazon, you could find yourself working in many incredible and awe-inspiring locations.
African Wildlife Photography
Specialise in taking photographs of the majestic primates, big cats and other fascinating creatures that live on the African continent. Your work can help raise awareness of harmful human activity, animal trade and climate change issues that are resulting in species decline.
Marine Wildlife Photography
Take a dive into the underwater world of our seas, oceans and other submerged wild habitats. With a lot of marine life being largely undiscovered, you could quite possibly snap a picture of a rare or even new aquatic species!
Wildlife Conservation Photography
Focus your efforts solely on raising awareness of the threats to wildlife populations. With at least 30,000 species a year being driven to extinction, work in this area is incredibly important.
British Wildlife Photography
Explore the life that exists on home soil. You can also raise awareness of the new species entering our wild habitats as the effects of climate change unfold. For instance, you could document the new species of sharks and whales that are more commonly seen as the water around us warms up.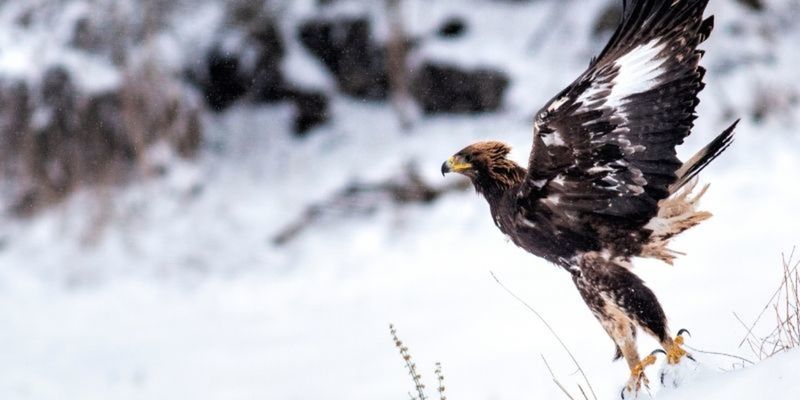 Seasonal Wildlife Photography
If you're fond of taking images in particular seasons, you could specialise in wildlife photography at certain times of the year. Taking images in the crisp white snow, capturing the dramatic contrast of autumnal colours or even the new life that is born in the spring.
Night Wildlife Photography
Shed light on the species that thrive at night and help the wider world understand the life that is at play while the majority of us are asleep.
How to Get Started in Wildlife Photography
If a career in wildlife photography appeals to you, the first thing you need to do is develop your skills with the camera.
Wildlife photography courses are the best way to do this, as they focus precisely on giving you the knowledge and ability to take and edit powerful images of wild creatures and spaces.
The online Wildlife Photography Level 3 Award (RQF) is a nationally recognised qualification that allows you to qualify as a wildlife photographer in your free time. You will study everything from the components of a digital camera to photo editing, postproduction and which shots work best for certain species.
You will also learn specific skills and techniques that help you get the most out of your images, so your photographs stand out against the competition. What's more, you can work through the course materials at your pace and fit your learning in when it works for you.
Study Online with learndirect
If you're ready to take the next step towards a wildlife photography career, learndirect can help you get on your way.
With dedicated tutor support and flexible payment methods, our courses not only help you gain essential industry skills, but they make your education more affordable.
Find out more about our Wildlife Photography Level 3 Award (RQF) by calling our Course Executives on 01202 006 464, contacting them online or viewing the course in more detail below.
You can also keep track of all animal awareness days and events with our FREE calendar! Download it here.