20% OFF
Save £80.00 - Don't miss out!
Level 3 Award in Pet Photography (RQF)
Get in touch with us and we'll call you back
Get in touch with us and we'll call you back
SALE

Savings End Midnight Sunday 1st October

SALE

Savings End Midnight Sunday 1st October
Level 3 Award in Pet Photography (RQF)
Key points
Learn about pet photography including portrait skills
Study digital photography and how to apply it in a professional setting
Discover postproduction, editing and curating shoots with domesticated animals
Produce a pet photography portfolio
Gain an Ofqual regulated qualification at Level 3
Provides 8 UCAS Tariff Points
About your Course
The Level 3 Award in Pet Photography is an Ofqual regulated qualification and is split into 2 units. During the qualification you will discover the key skills that professional pet photographers use and how you can apply those skills to a future career in pet photography.
Learners will discover the professional techniques used by photographers and how to apply them in a safe and ethical way when working with pets.
The course is suitable for those aged over 16 and who are considering employment in animal photography and related roles.
All the material is readily available once you enrol, so you're able to start studying right away!
UCAS Status
Learners looking to go to university or continue their training at a Higher Education (HE) provider after completing one of our Level 3 animal courses will benefit from UCAS Points.
All our Level 3 animal qualifications are allocated a certain number of UCAS Tariff Points, ranging from 8 to 48 points. These are used to meet entry requirements for higher education establishments. So, if you are keen to pursue the next stage of your career, this Level 3 course will help you achieve it.

Getting Started
learndirect is the UK's leading online course provider. Our online courses give you the flexibility to engage with your studies whenever suits you best.
The benefit of online learning means that you can plan your studies around your existing commitments. So, you're able to progress with your learning in a way that works for you, without the stressful balancing act. With no classes to attend or a timetable to stick to, you're in control of the pace and place of your learning.
What's more, we have dedicated and experienced online tutors to support you throughout your course. As well as all the material being readily available as soon as you enrol so you're able to start right away.
One Day Practical Placement
A one-day practical placement at the Worcester Animal Shelter is included as part of the course, giving you an opportunity to put your skills into practice.
During the session, you will be encouraged to tap into your creativity by telling a story with your photography, attempting to connect with the client on an emotional level.
There are various techniques that you will explore during the practical session, including:
Composition (rule of thirds), camera settings and colour balance
Shutter speed, ISO, depth of field and exposure
Studio controlled environment and props
Studio lighting
Client and animal engagement
Modules
Unit 1: Digital Photography
On completing this first unit, students will be able to:
Develop an understanding of the key skills used in digital photography
Learn how to use certain techniques and equipment
Discover how to perfect a cameras shutter speed, aperture, depth of field and exposure
Understand how to take photographs of pets safely and ethically
Unit 2: Pet Photography
On completing this second unit, students will be able to:
Understand pet engagement during photoshoots
Learn how to use appropriate photography techniques for different pets
Discover how to create a photoshoot in a studio and outdoors with pets
Learn how to create and produce a pet photography portfolio
Entry Requirements
There are no formal entry requirements for this qualification but learners must be aged 16 or over.
Minimum Age restriction
16
Average completion timeframe
You have 24 months to complete your course.
Assessment requirements
Learners must upload their photography portfolio in order to be assessed.
Placement or Practical required
This course includes a mandatory 2 day practical placement at Jimmy's Farm. Please note, minimum group sizes apply.
If placement or practical required, when?
Learners can complete the practical training at any point, once full payment for the course has been made and the group size is met. Minimum of 5 learners per group.
Certification Timeframe
Learners can expect their certification within 6 months of completing the course, following the (EQA) External Quality Assurance of assessment.
Course Fees
All course fees, inclusive of all payment plans including our Premium Credit Limited option, must be settled before certification can be ordered.
*You will have access to the course for 24 months.

Assessment
To successfully gain the Level 3 Award in Pet Photography, students must achieve 5 credits.
You will be assessed through internal assessments conducted online at the end of each unit and assessed by one of our qualified animal tutors.
When are you assessed?
As you're in control of how you learn, you're also in charge of when you hand in your assignments.
This enables you to take as long as you need to thoroughly understand the unit before completing any assignments.
Qualifications
Gatehouse Awards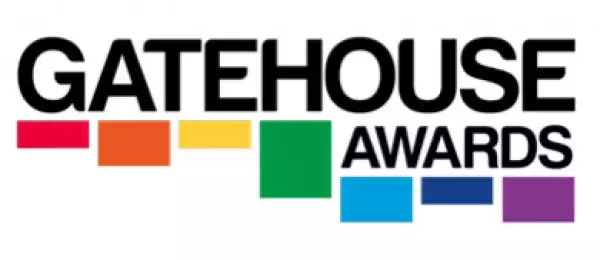 Upon successful completion of this course, you will be awarded a Level 3 Award in Pet Photography (Qualification code: 603/7788/4).
Gatehouse Awards Ltd is a leading awarding body recognised by the Office of Qualifications and Examinations Regulation, England (Ofqual). They also have a significant international presence providing language testing services.
This Level 3 Award in Pet Photography is designed to equip learners with the most up-to-date methods and techniques used in pet photography so they can pursue a professional career.
This Ofqual regulated and nationally recognised qualification will demonstrate that you have up-to-date knowledge and understanding of Pet Photography. On completion of this course, you may consider further learning on the subject and we have a range of courses to suit your needs.
Online &
Practical Learning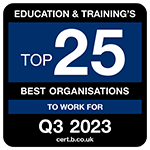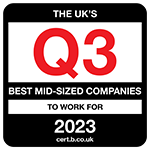 Sign up to our Newsletter